Track The Location Of Assets With Gpslive APP
GPSLive Smartphone APP has been completely redesigned to meet our customers' growing demands and improve the user experience with a brand-new interface, new features and improved existing features. Our engineers are always hard at work to enhance the capabilities of our smartphone APP. The latest version of our GPSLive APP allows you to locate your objects on the map in real-time, adjust your tracker settings, set up alarms and top-up your devices easier.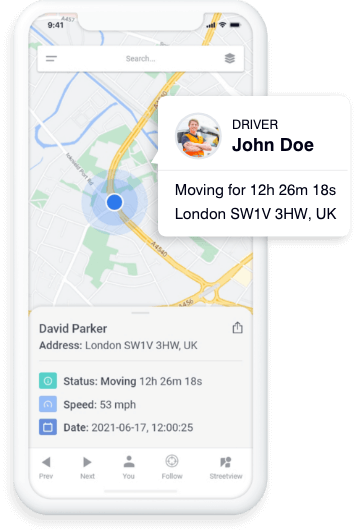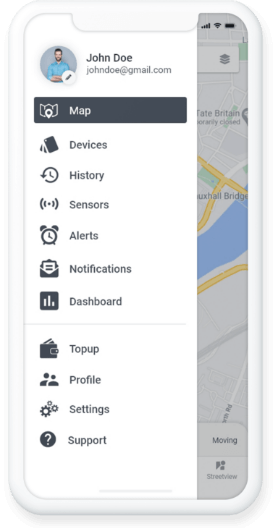 User-Friendly Interface
GPSLive mobile APP has been updated with a modern and user-friendly interface that enables you to gain total control over your devices. Monitoring your tracking devices and modifying your tracker settings has never been easier with the latest version of our APP. With an intuitive interface that is designed with simplicity in mind, you can check where your vehicles are, view their travel history or create an alert to stay notified about significant events.
Navigation Menu

User friendly Interface

Search Vehicles & Addresses
Trip History & Timeline
Our development team works around the clock to provide our customers with a cutting-edge mobile APP. The latest version of GPSLive smartphone APP makes it easier to access your travel history and view your trip information in extensive detail. You can view the travel history of your vehicles and assets up to 12 months, and analyse each trip individually with the new "Timeline" and "Trips" features. Keep an eye on drivers and vehicles while you are outside.
Trip History

Timeline

History Playback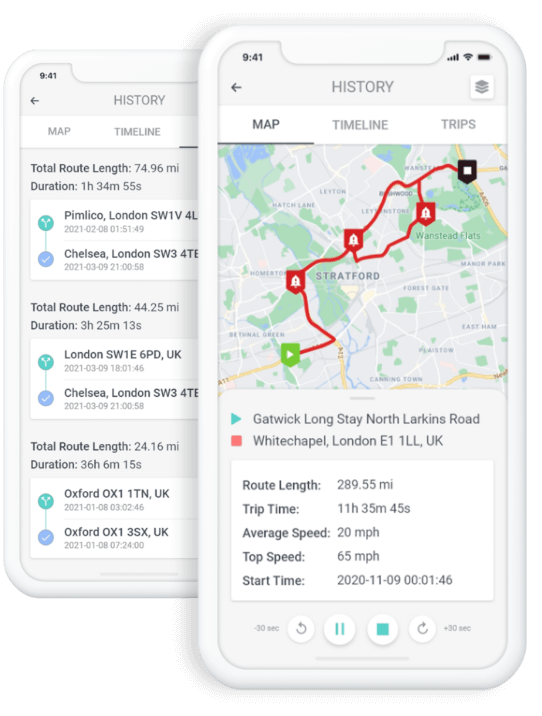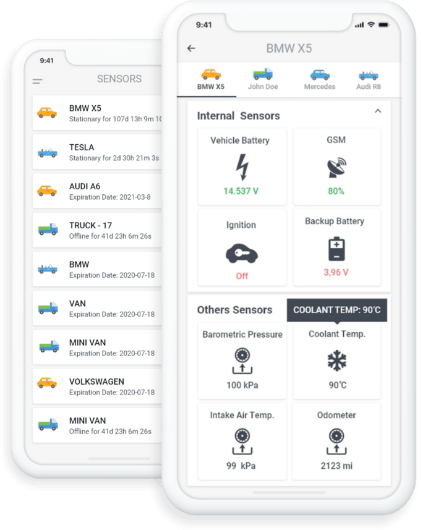 Sensor Tracking
Display the summary of all diagnostics information with an informative and redesigned sensor menu. GPSLive mobile APP delivers real-time data of all your sensors on your devices with a modern and organised interface. You can switch to a different device and view the available sensor parameters by browsing through your devices within this menu. Data points are categorised into groups to provide you with a better and easy to understand interface. With our new APP, our users will be able to monitor sensor data.
View Internal Sensor Data

View Historical Data Charts

View External / Bluetooth Sensor Data
Interactive Map
View the locations of your devices on the digital map with 6 different map options and coordinate the movements of your vehicles and assets with real-time actionable data. The position of your devices on the map is updated every few seconds to our cloud-based servers, granting you access to precise location data on-demand. By using our new mobile APP, you can scroll through your devices quickly.
Map Tools

Satellite View

Streetview

Live Traffic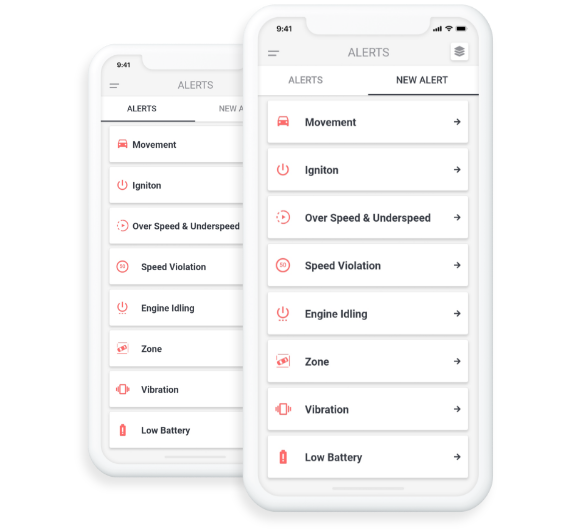 Event Alerts
Set up new alerts to stay updated about important events and view the list of your pre-set alerts. The latest version of GPSLive mobile APP improves the Alarms interface to offer you an enhanced user experience. You can create new alerts, activate or deactivate previously created alerts, and delete the preset alerts with the push of a button. Setting up new alerts is easier as it gets with GPSLive APP.
Movement / Stationary Alerts

Zone / Route / Location Alerts

National Speed Limit Alerts

Sensor Condition Alerts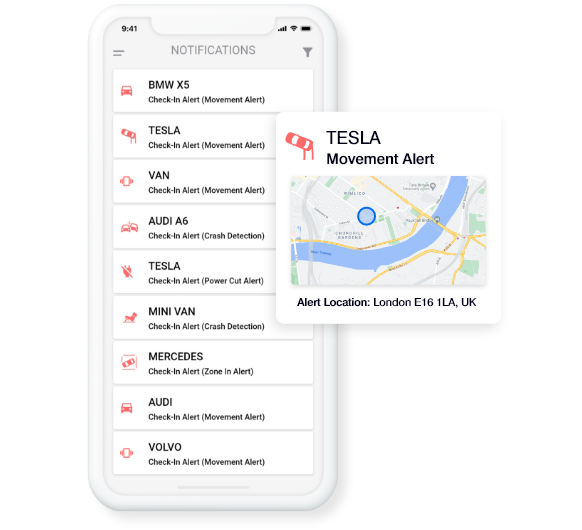 Notifications
View the list of your event notifications on GPSLive smartphone APP and obtain critical information about your devices. Notifications list is redesigned to display the location of the event on the digital map by tapping on the events from the list. You can tap twice to make the map larger and observe the event in further detail. Notifications provide vital information to identify the issues with your vehicles, drivers and assets.
Push Notifications

SMS Notifications

Web Notifications

Email Notifications
Dashboards
Similar to our web-based GPSLive v2 software, the dashboards are available on our smartphone APP to provide valuable information about your fleet, vehicles, drivers and sensors onboard your tracking devices. You can display your devices' mileage, work hours, speeding, hours of operation and much more in a graphical format. Dashboards process the information collected by your tracking devices and present you with graphs that are essential in identifying unruly drivers or underperforming vehicles. You can check the status of your vehicles or view the sensor data for available parameters with just a few taps.
Fleet Performance Charts

Driver Behaviour Charts