SMART & RELIABLE
GPS TRACKING
FOR

ASSETS
---
Ready-made GPS tracking solutions arriving at your doorstep pre-configured.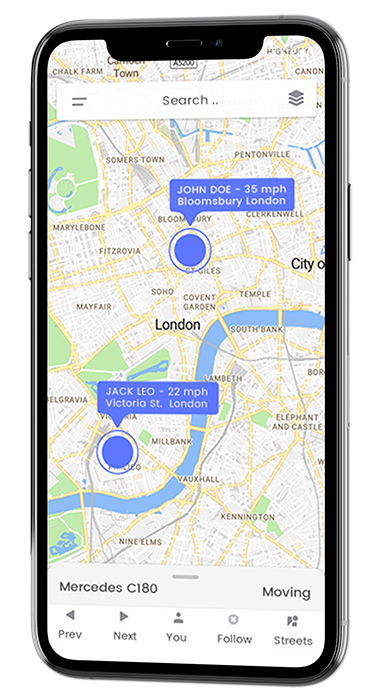 THATCHAM &
INSURANCE
GPS TRACKING DEVICES
---
Lets us make sure your vehicle stays where it is supposed to be.
Monitor the location of your fleet vehicles anytime, anywhere.
Battery Powered GPS Tracking Devices Up to 50 days stand by duration.
Smart GPS Tracking Systems
Work smarter with GPSLive Vehicle Tracking platform.
Locate vehicle and assets anytime, anywhere in the World.
Rewire Security offers effective & smart GPS trackers packed with everything you will need to start tracking your vehicle. All of our tracking devices and services come with a prepaid and pre-configured SIM card for coverage in 185 countries. Locate and track any vehicle or asset in real-time using GPSLive tracking platform.
Locate People, Vehicle & Assets
GPSLive Web works on any web-enabled device and comes with a mobile app for your convenience.
View the real-time location of people, assets & vehicles by using GPSLive website on PC, and using GPSLive APP on tablet and smartphones. GPSLive service subscription includes unlimited access to the site and Apple & Android APPs. The apps display the live location of your assets 24/7. It will notify you with a push notification in case a preset alert condition is triggered.
Portable GPS Trackers
Small, battery-powered GPS trackers for locating valuable assets, tracking and improving the safety of people, kids and elderly.
Portable GPS Trackers
Vehicle GPS Trackers
Improve the security of your vehicle with GPS tracking. View routes, reports and mileage, and locate it instantly using our free app.
Vehicle GPS Trackers
Insurance GPS Trackers
A+ security measure against vehicle theft, improves the chances of stolen vehicle recovery. Reduce insurance premiums up to 20%
Insurance GPS Trackers
GPSLive - GPS Tracking Platform Features
No Upfront Fee - Contract Based GPS systems
Start using GPS tracking and Telematics technology to improve the efficiency of your fleet without any upfront investment. Once the devices are installed you will be able to monitor your fleet using nothing but a PC, tablet, or smartphone. We offer fleets an option to go with monthly bills instead of direct purchase.
Spread the cost into smaller, regular payments over 12, 24, 36, or 48 months. Once you set up a direct debit subscription, all you have to do is to have the devices installed by our qualified installers around the UK and start monitoring your fleet using GPSLive software and mobile app.
---
Driver Identification & Authorized Driving
Additional accessories and features make it easier for businesses to assess which driver is driving a car at a given time, and immobilize a vehicle in case of theft. The wireless Driver ID fobs link directly to the Vehicle Telematics Unit's built-in Bluetooth and does not require any additional wiring.
Control who drives your vehicles with the authorized Driver ID Swipe Tags. Along with our Telematics Unit, a key reader is installed on your vehicle's dashboard. A unique telematics key fob is associated with each driver, preventing the drivers from starting the engine until a valid key fob is scanned.