SMART & RELIABLE
GPS TRACKING
FOR

ASSETS
---
Ready-made GPS tracking solutions arriving at your doorstep pre-configured.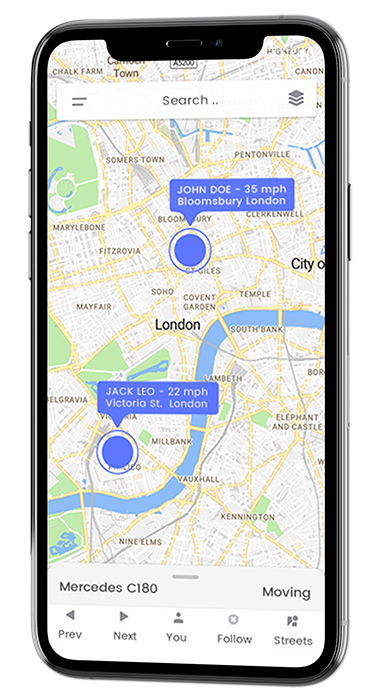 THATCHAM &
INSURANCE
GPS TRACKING DEVICES
---
Lets us make sure your vehicle stays where it is supposed to be.
Monitor the location of your fleet vehicles anytime, anywhere.
Battery Powered GPS Tracking Devices Up to 50 days stand by duration.
Smart GPS Tracking Systems
Work smarter with GPSLive Vehicle Tracking platform.
Locate vehicle and assets anytime, anywhere in the World.
Rewire Security offers effective & smart GPS trackers packed with everything you will need to start tracking your vehicle. All of our tracking devices and services come with a prepaid and pre-configured SIM card for coverage in 185 countries. Locate and track any vehicle or asset in real-time using GPSLive tracking platform.
Locate People, Vehicle & Assets
GPSLive Web works on any web-enabled device and comes with a mobile app for your convenience.
View the real-time location of people, assets & vehicles by using GPSLive website on PC, and using GPSLive APP on tablet and smartphones. GPSLive service subscription includes unlimited access to the site and Apple & Android APPs. The apps display the live location of your assets 24/7. It will notify you with a push notification in case a preset alert condition is triggered.
Portable GPS Trackers
Small, battery-powered GPS trackers for locating valuable assets, tracking and improving the safety of people, kids and elderly.
Portable GPS Trackers
Vehicle GPS Trackers
Improve the security of your vehicle with GPS tracking. View routes, reports and mileage, and locate it instantly using our free app.
Vehicle GPS Trackers
Insurance GPS Trackers
A+ security measure against vehicle theft, improves the chances of stolen vehicle recovery. Reduce insurance premiums up to 20%
Insurance GPS Trackers
GPSLive - GPS Tracking Platform Features
Body Worn CCTV Cameras
Body-worn cameras are proven to have a calming effect on individuals in a standoff, according to research by NY Times. BWCs are an ideal portable CCTV solution for security guards and frontline workers. We offer our customers the RX series body worn CCTV cameras providing HD 1080p / 720p video quality. IT features built-in 32gb memory, 8 to 10 hours of battery life.
RX series body-worn cameras are built to handle the rigours of everyday struggles even with a compact design. They are robust, waterproof and able to withstand drops onto hard surfaces. We offer several accessories, docks, clips, and mounts for making it easier to carry the BWC.
---
Digital Evidence Management
We provide a Digital Evidence Management Software – free of charge, to make it easier to manage body-worn CCTV cameras. DEMS software allows you to configure cameras, back-up and organize footage as well as to clean disk space on the cameras. The fully integrated interface gives you a complete overview of your videos, photos and audio files.
The software allows you to; filter your videos by date, perform searches within the archived footage and view the details of your videos as well as manage users and set up privileges for restricting users or allowing authorised personnel to access, export or delete archived videos.