Smart GPS Tracking Systems
GPS Tracking and Sensor Monitoring Systems Ready-made for Individual and Business Use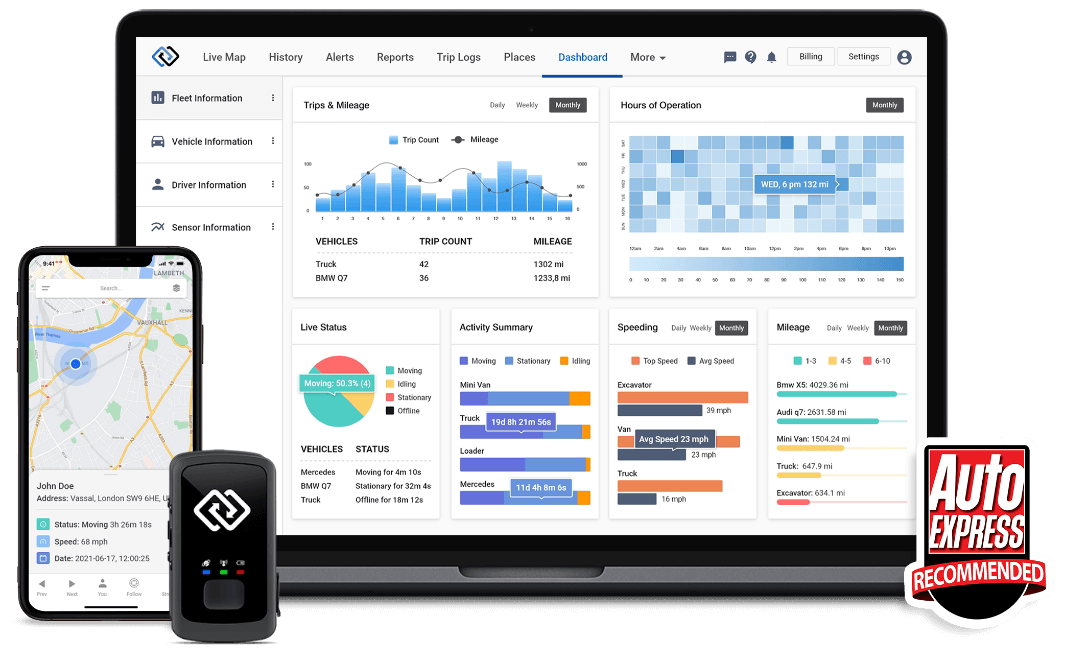 300B
Data Points Collected
Locate Vehicles 24/7
View the real-time location of people, assets and vehicles using GPSLive. GPSLive offers a wide range of features for setting up alerts and generating useful reports. GPSLive web platform allows you to locate an asset in real-time, 24/7, anywhere in the world using a web browser and we offer GPSLive APP on Apple and Android tablet and smartphones.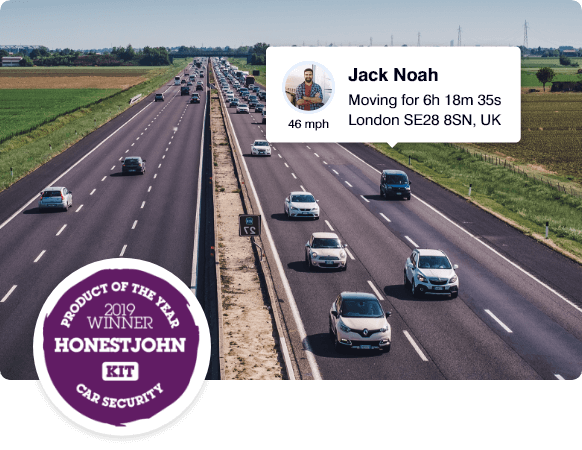 Manage Your Vehicle Fleet
GPS tracking and Telematics technology improves the efficiency and productivity of vehicle fleets. Once the devices are installed, managers and business owners will be able to monitor their fleet using nothing but a PC, tablet, or smartphone. We offer fleets a No-upfront payment option to spread the cost into smaller, regular payments over a long period of time. We offer GPS trackers for motorcycles, cars, and lorries.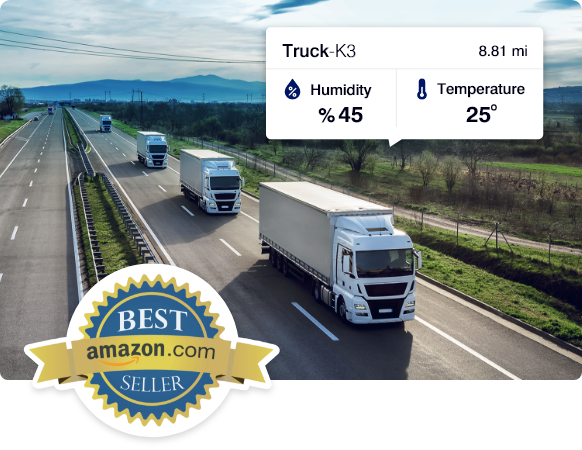 Get Notified Instantly Alerts & Notifications
Setting up Alerts allow you to have a better understanding of idling, driver bahaviour, unauthorised driving and speeding. Adop a modern and proactive approach at managing your fleet by using Alerts to keep an eye on your vehicles and drivers at all times. Take action sooner with the help of instant notifications to secure assets and educate drivers with safer driving practices.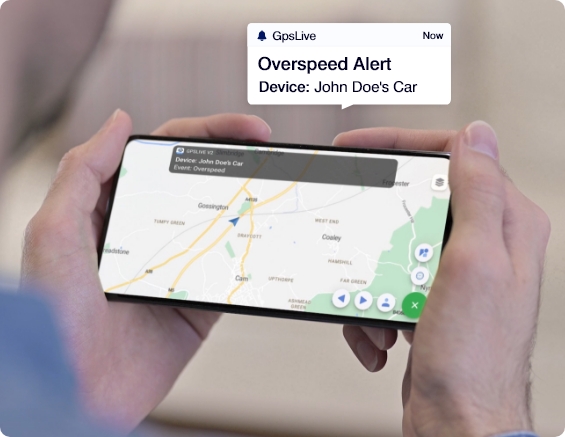 Real-time Tracking

View and locate vehicles in real-time, anywhere in the world using GPS trackers for cars.

Driver Behavior Management

View and manage the driving behaviour of your employees. GPSLive provides reports on; harsh acceleration, braking, speeding, idling and fuel usage.

Fuel & Usage Reports

Fuel costs make up for a majority of a fleet businesses expenses. GPSLive software displays fuel usage, wasted fuel (idling), as well as fuel fillings and thefts.

Geo-zone Alarms

Draw geo-fence zones around important ares on the map to get notified when a vehicle enters the area.

Ignition / Movement Alarm

Get notified instantly when a vehicle's engine is turned on or when it starts moving.

Remote Temperature Monitoring

Remotely monitor temperature and humitiy levels inside vehicles in real-time.

EU & Global Connectivity

We offer coverage in all Europe as well as 155 countries globally (optional).

Trip & Route History

View the previous routes taken by your fleet vehicles for up to 1 year in the past. Easily distinguish them between private and business mileage.

Nationwide Installation

We offer professional installation service throughout UK in each city.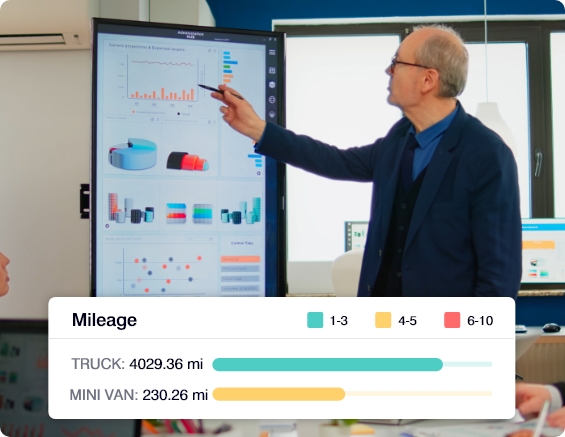 Transform Data to Operational Wisdom
In the Information and technology era it's more important than ever for businesses to implement technology where ever possible in their operations. GPSLive allow managers to control all parts of their operations to transform location, fuel, sensor and driver behavior data into operational wisdom by offering multiple capabilities from generating driver based mileage reports, finding out which driver visited which location, and how many times.
Complete Fleet Management Platform
Customise your interface based on your requirements to track people, assets, and vehicles.
Cloud Based Tracking
GPSLive cloud-based GPS Tracking platform stores all of your vehicles' location and critical data on the cloud for you to access it whenever should you require.
Usage Reports
GPSLive allows users to generate or schedule usage, mileage and driver behavior reports. Usage reports allow businesses to lower their expenses and optimize their fleet.
Trip Logging
Trip Log enables business owners to identify business and private uses of vehicles allowing them to distinguish mileage done by company vehicles for tax reimbursements.
Global Coverage
We offer global tracking and coverage, our trackers will pick up the best signal in 150 countries and there are no extra roaming charges or fees when you travel abroad.
Alarms & Notifications
GPSLive allows users to set up alarms to get instantly notified when a vehicle; speeds, enters or leaves an area, used out of work hours or if the tracker is disconnected.
Ready-made Solutions
We provide individuals and fleets with ready to work right out of the box GPS Tracking solutions, including hardware, software and M2M SIM cards with global coverage.
Latest News & Blog Posts
The Industry 4.0 revolution is transforming each business operation and improving performance. The advent of emerging technologies like artificial intelligence, big data, and IoT helps industries to ensure faster and error-free production. Irrespective of the size, industrial uni...