Trip Mileage Logging
Track personal and business use of vehicles with GPSLive,
Generate reports for tax-deductible business mileage.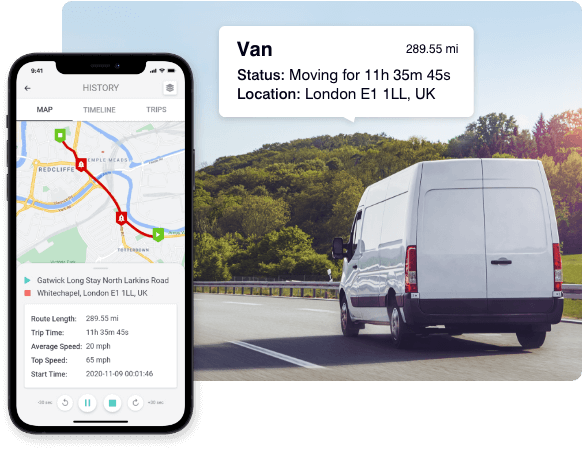 Drive and Trip Logging
Distinguish business and personal use of fleet vehicles to reduce your tax bills. GPSLive provides you with a list of all trips carried out by your cars and drivers for you to pick which trips were done for business purposes. By keeping a list of business mileage and trips, you will be able to provide HMRC with an accurate report for tex-reimbursement.
Business Mileage Reports
Recording business mileage for tax reimbursements can be a hassle for fleet managers – especially when done manually on paper – but the benefits are worthwhile. GPSLive provides fleet managers with trip type & mileage reports to provide them with peace of mind, knowing they will be able to generate accurate reports for the entire fleet.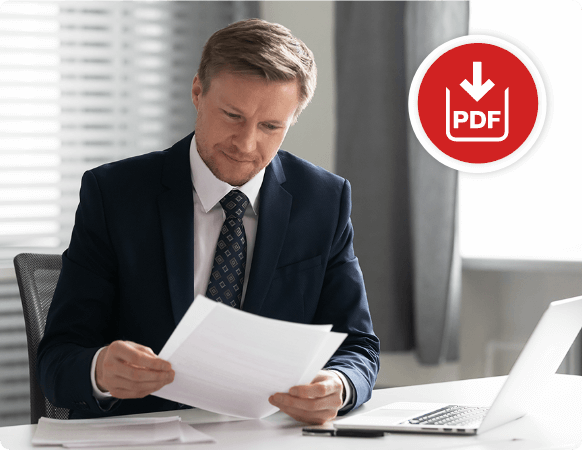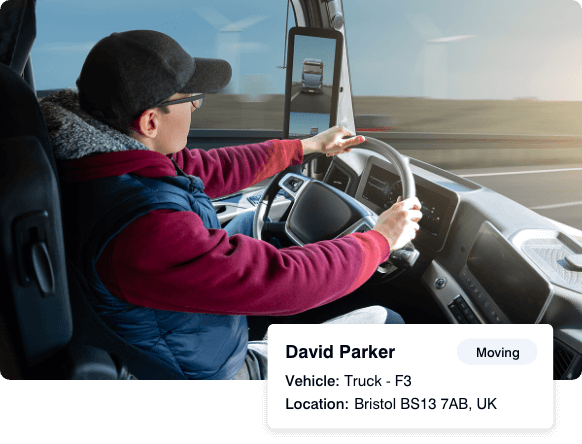 Driver & Vehicle Tracking
GPSLive GPS tracking software allows you to monitor the real-time location of vehicles and drivers and provides detailed information on the previously completed trips. GPSLive provides you with impeccable information on driver performance via the driver dashboard, as well as vehicle and service statuses of vehicles via the service reminders dashboard.
Monitor Business Expenses
Fuel bills make up a considerable share of total expenses for fleet businesses. Trip Log feature enables business owners to identify business and private uses of fleet vehicles, allowing managers to easily distinguish mileage done by company vehicles between business and personal use for reducing your tax bills. The less time it takes for the drivers and the managers to cover an expense claim, the more productive your fleet will be.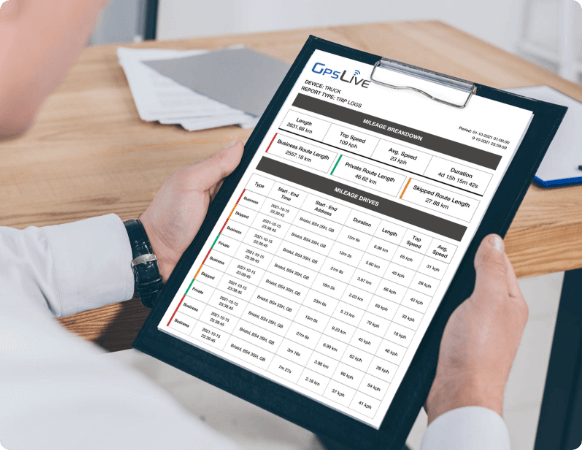 GPSLive Software Features
The ability to view the location of cargo and assets on-demand gives logistics companies total control and a sense of security. Cargo theft is costing businesses billions of dollars, and this is a reason enough to take precautions to prevent criminals from getting away with your valuable assets.
Cloud Based Tracking
GPSLive cloud-based GPS Tracking platform stores all of your vehicles' location and critical data on the cloud for you to access it whenever should you require.
Usage Reports
GPSLive allows users to generate or schedule usage, mileage and driver behavior reports. Usage reports allow businesses to lower their expenses and optimize their fleet.
Trip Logging
Trip Log enables business owners to identify business and private uses of vehicles allowing them to distinguish mileage done by company vehicles for tax reimbursements.
Global Coverage
We offer global tracking and coverage, our trackers will pick up the best signal in 150 countries and there are no extra roaming charges or fees when you travel abroad.
Alarms & Notifications
GPSLive allows users to set up alarms to get instantly notified when a vehicle; speeds, enters or leaves an area, used out of work hours or if the tracker is disconnected.
Ready-made Solutions
We provide individuals and fleets with ready to work right out of the box GPS Tracking solutions, including hardware, software and M2M SIM cards with global coverage.