GPS technology is constantly improving and providing solutions for individuals and businesses. Personal security and tracking the location of objects are among the primary reasons why people opt. in to use a GPS tracking device.
One of the major concerns for people before buying a vehicle tracker is finding the right mechanic for installing the tracking device which usually costs a hefty fee. Some auto mechanics charge large sums of money for installing tracking devices, which are most of the time an unavoidable cost if you want to access the advanced features of a GPS tracking platform.
---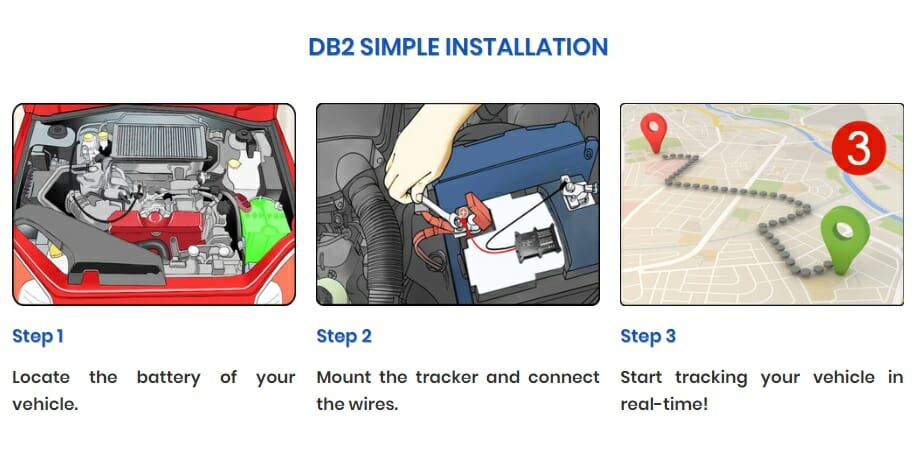 The experts recommend the fitting of the tracking device done by a vehicle electronics expert especially if you are looking to hide your tracker or have multiple trackers fitted.
However, our latest tracking device DB2 Self-Install GPS Tracker is an exception to the rule and it is simple enough to be installed by people without any technological expertise. All you need to do is to locate the battery of your vehicle, connect the wires and place the tracker to a location of your choosing under the hood. You can start tracking your vehicle immediately in real-time.
While this process is easy enough to figure out by yourself, we advise following the instructions on our installation video to ensure that DB2 is working flawlessly.
DB2 Installation Guide:
Once you are done with the installation process, you will have unlimited access to all the prominent features and the powerful tracking platform that will allow you to locate and track your vehicle and for changing the settings of the tracking device.
As well as being a compact and easy-to-install tracking device, DB2 has an extremely accurate built-in accelerometer and a gyroscope sensor for crash detection that informs designated contacts and field managers in the event of an accident. This feature is very useful for businesses with a vehicle fleet. In case of an accident, managers will be notified and they will be able to send medical aid and road assistance to the location of their employees in just a few minutes.
Once the installation is complete, your car will start transmitting GPS and vehicle data such as real-time location, speed, and direction along with many other parameters to GPSLive; our cloud-based tracking software. You can access GPSLive from smartphones, tablets, computers or any other web-enabled devices to view the location and the condition of the vehicle.
Not only DB2 GPS Tracker is extremely easy to install on any vehicle, but it also boasts a powerful antenna that allows the tracking device to work under the hood without any connectivity issues. With sophisticated features such as geofence zones, notifications, and real-time tracking, you can protect your vehicle from theft and track its location in real-time at the same time. DB2 GPS Tracking Device is not limited to cars; it can be wired to any type of vehicle that has a battery, such as boats, motorcycles, trucks and electronic bicycles.
Summary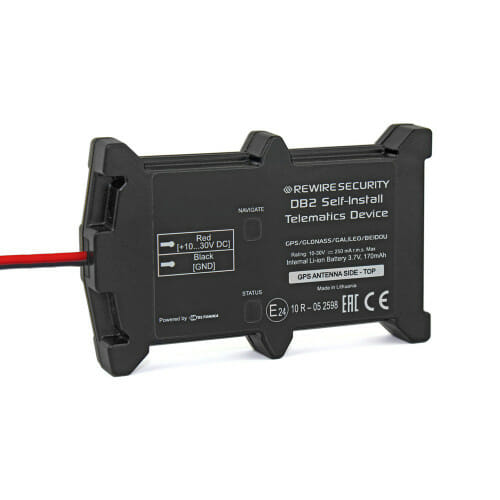 Article Name
DB2 GPS Tracker - 2 Minutes Installation Guide for Any Vehicle
Description
2 Minutes Installation Guide for the DB2 Self Install GPS Tracker for installing the device to any motorcycle or car.
Author
Publisher Name
Publisher Logo