Service Reminders
Improve fleet performance and maximize vehicle up time by setting up vehicle service reminders.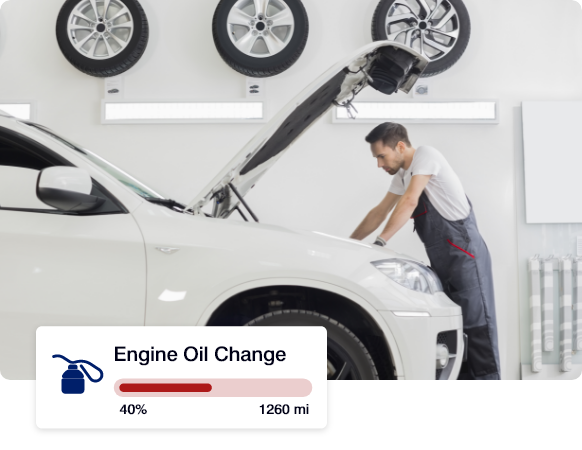 Monitor Service Schedules
It can be difficult to keep up with vehicle service needs of tens if not hundreds of vehicles for fleet managers, GPSLive Service Reminders allow you to setup alerts for services routines for each vehicle to get notified about upcoming services ahead of time. Eliminate unnecessary paperwork by keeping track of your upcoming services and taxes. GPSLive allows you to set up service reminders for tens of vehicles in just a few minutes.
Vehicle Services Dashboard
GPSLive dashboard has a user friendly interface for setting up and keeping track of routine services. Utilizing GPSLive software allows users to automate vehicle service reminders to keep up with MOT, services, tire change and routine repairs. The dashboard displays a list of remaining time or remaining mileage for each vehicle for easier fleet management. Creating preventive vehicle service schedules for your fleet not only minimizes paperwork, but it also maximizes the driver and vehicle up time.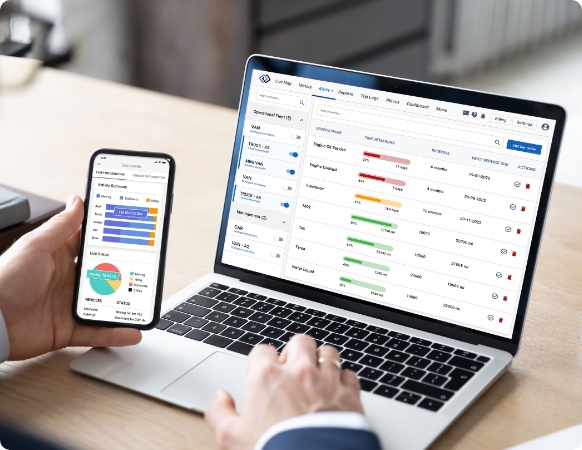 GPSLive Software Features
GPSLive cloud based GPS tracking platform can be accessed via PC, tablet and smartphones.
Cloud Based Tracking
GPSLive cloud-based GPS Tracking platform stores all of your vehicles' location and critical data on the cloud for you to access it whenever should you require.
Usage Reports
GPSLive allows users to generate or schedule usage, mileage and driver behavior reports. Usage reports allow businesses to lower their expenses and optimize their fleet.
Trip Logging
Trip Log enables business owners to identify business and private uses of vehicles allowing them to distinguish mileage done by company vehicles for tax reimbursements.
Global Coverage
We offer global tracking and coverage, our trackers will pick up the best signal in 150 countries and there are no extra roaming charges or fees when you travel abroad.
Alarms & Notifications
GPSLive allows users to set up alarms to get instantly notified when a vehicle; speeds, enters or leaves an area, used out of work hours or if the tracker is disconnected.
Ready-made Solutions
We provide individuals and fleets with ready to work right out of the box GPS Tracking solutions, including hardware, software and M2M SIM cards with global coverage.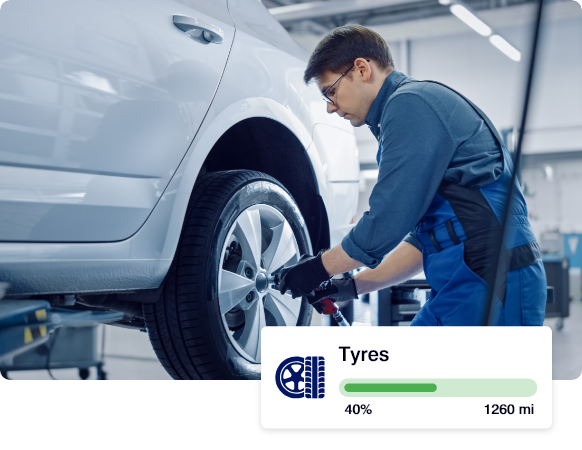 Preventive Maintenance
Using telematics devices to read real-time odometer and engine run time readings are not only useful for setting up movement or mileage alerts, it can be useful in setting up reliable auto service reminders and ensuring your preventive maintenance schedule is built to succeed. Prevent having a vehicle break down on duty by keeping track of upcoming maintenance to eliminate costly repairs. By staying on top of up coming services you will better protect your drivers and vehicles.
Upcoming Service Alerts
GPSLive can be utilized for setting up alerts to be sent out via E-mail, web notifications and push notifications on your smartphone to make sure you receive them. All service routines can be tracked via the dashboard, ensuring these issues don't go unnoticed. Service reminders will be sent out 7 days or 1000 miles before it's up with final service reminders 3 days before or 200 miles before it's up. Alert provide peace of mind for managers, knowing they will be notified about any upcoming service routines.