People tend to think that high-end cars from luxurious brands are armed to the teeth with security measures, and they are almost impossible to steal. Unfortunately, luxury cars are basically thief magnets; while most of the high-end brands have built-in safety mechanisms, it doesn't mean they will be enough to stop a skilled and experienced criminal. As a matter of fact, out of the top 10 most stolen vehicles in the UK, 5 of them are BMW and Mercedes.
Luxury cars such as Mercedes, Ferrari, BMW and Porsche, Range Rover, Bentley, Aston Martin, Ferrari, Lamborghini and Rolls Royce offer luxury features and comfort along with higher performance, and they reflect their price with their unique design and quality. As a symbol of wealth and status, these vehicles are equipped with features and systems that are designed to improve the quality of their owner's lives such as keyless entry systems and smart sensors that detect nearby obstacles.
GPS Tracking for Range Rover, Bentley and Aston Martin
Organised crime gangs mostly target vehicles from expensive brands in order with specific export markets already linked up for delivery. Within 24 hours, your vehicle will be shipped to an overseas country, never to be seen again. The prolific criminals will come prepared with a plan and tools to exploit the vulnerabilities in a vehicle such as keyless entry systems. By using sophisticated devices, thieves relay the radio signals broadcasted by the car keys to break into and get away with your pride and joy in a matter of minutes.
There are a lot of lessons to be learned from the rising theft numbers in luxury cars. As expensive as they may be, high-end vehicles simply lack the necessary tools to stop the tech-savvy criminals of today. However, car owners can use technology to protect their vehicles against the relentless criminals and place additional safeguards that will come in handy in the event of a theft. Among the countless security solutions on the market, Thatcham approved insurance tracking devices are by far the most effective and advanced security system.
Luxurious cars are outfitted with multiple systems that only require the radio signals from the owner's car key, which is being exploited by car thieves even today. There are various ways to prevent the criminals from picking up the radio signals such as faraday pouches, but a simple oversight can result in your vehicle disappearing from your driveway. Rewire Security Category S5+ tracking systems offer a great solution to relay theft; key theft protection – also known as "Anti Key Cloning" which encodes the signals from the key-fob, and auto immobilisation which prevents the engine from starting without proper driver ID tags. Expensive vehicles are targeted more often due to their value as well as the security flaws in the keyless entry systems that make these valuable cars easier to steal than your average Polo. However, even the entry-level Category S7 tracking systems provide around the clock monitoring and a level 1 police response in the event of a theft attempt.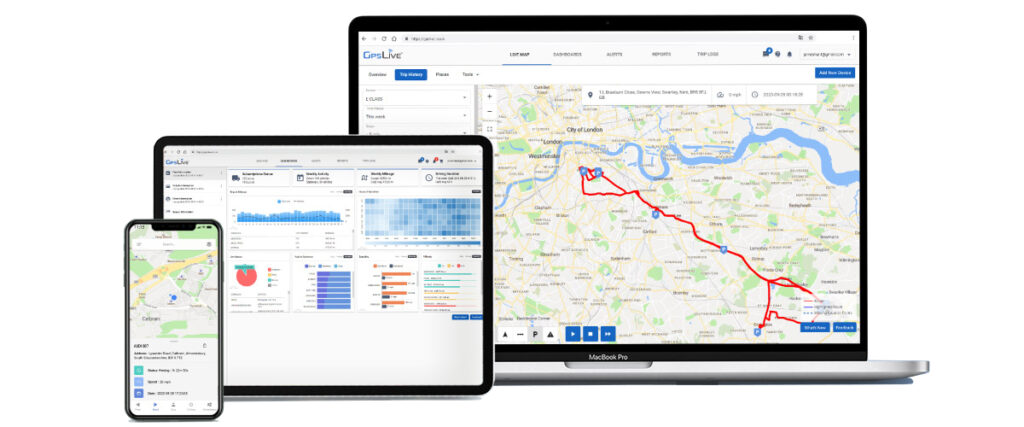 GPS Tracking Systems – Insurance Discounts for Luxury Cars
As expected, expensive vehicles cost significantly more than an average car to insure. They are usually considered high-risk, and depending on their make and model, the insurance providers can ask for much more than the market prices for a luxurious vehicle such as Mercedes or Porsche.
Rewire Security "S" Series tracking devices are installed to your vehicles by our certified engineers. Once the installation process is complete, you will be issued with a certificate as proof of service which can save you up to 20% on your annual insurance payments.
Instant Event Alerts: Motion, tampering, ignition, driver identification and many other alerts are in place to detect unauthorised movement and break-in attempts to your vehicle, and inform the on-call teams at our monitoring centre.
Monitoring Alarm Centre: All vehicles that are fitted with a Rewire "S" Series tracking device are monitored 24/7 by our experienced teams at our alarm centre. A pair of eyes will be monitoring the location and movements of your vehicles at all times and contact you to confirm any theft and tampering attempts, should your tracking device trigger an alert.
Level 1 Police Response: Exploiting keyless entry systems leaves even the most expensive vehicles vulnerable against theft, and it takes less than a minute to locate the signals from your car key, break into your vehicle and drive away with it. That is if the vehicle isn't fitted with a Rewire Security "S" Series Insurance Tracker. If the theft attempt is confirmed by the car owner, our dedicated response teams will contact the local police forces and stay in contact with them until the safe recovery of your car. With a 96% stolen vehicle recovery rate, you can rest assured that your luxurious vehicle will be returned to you in no time.
Geofence Zones: Even if they are luxurious vehicles, they spend most of their time parked at specific locations such as your driveway or company parking lot. By using the geofence tool, you can create virtual fences around these locations to receive notifications every time your vehicle enters or leaves one of the specified zones. This will come in handy when you are working long hours and make sure that your car stays where it is supposed to be. Having an active geofence zone in place is a great way to stop thinking about your vehicle safety and focus on other tasks at hand.
Map Markers: You can place map markers on the digital map and set up alerts that will notify you when you are nearby. You can mark significant locations on the map such as your office, gas stations or the nearest hospital and navigate to the marked places with the help of tracking software easily.
Service Reminders: It can be hard to keep track of all the maintenance reminders, tax appointments and MOT cycles if you lead a busy life. Luxury car owners usually have demanding schedules with business meetings, shopping sessions and invitations to important events. Rewire Security tracking software, GPSLive, will keep you updated about all the upcoming service requirements and tax-related appointments. Your vehicle will always be healthy, insured and fully taxed.
Conclusion
If you own an expensive car from a prestigious brand, you should be aware of the dangers that await you. The uncomfortable truth is security will always be an issue for high-end car owners, but it doesn't mean that you are totally helpless against organised crime gangs or adept car thieves. Rewire Security Insurance Trackers will protect your vehicles against all types of theft, including keyless theft and keep you informed about important events. With multiple effective safeguards in place and recovery methods, your luxury car will be safer than ever with an insurance tracker onboard. Vehicle theft can happen anytime, anywhere but having a recovery method that actually works can give you peace of mind and mitigate your fears concerning the security of your precious vehicle. Luxury vehicles are a challenge to own, but with the right tools at hand and an experienced team watching over your car at all times, you can drive around town without having to worry about prying eyes.
Summary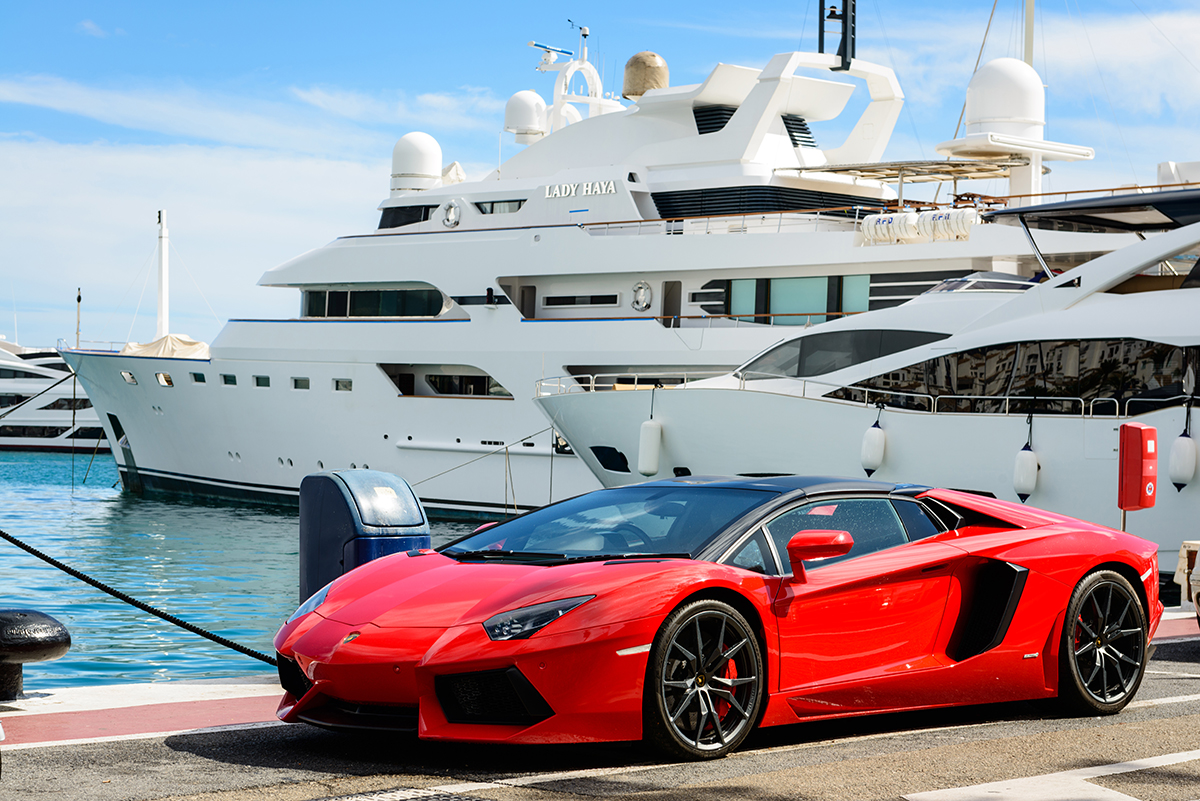 Article Name
GPS Tracking Systems for Luxury and Sports Cars
Description
GPS trackers for improving the security of Luxury vehicles; Range Rover, Bentley, Aston Martin, Rolls Royce, Mercedes and BMW.
Author
Publisher Name
Publisher Logo