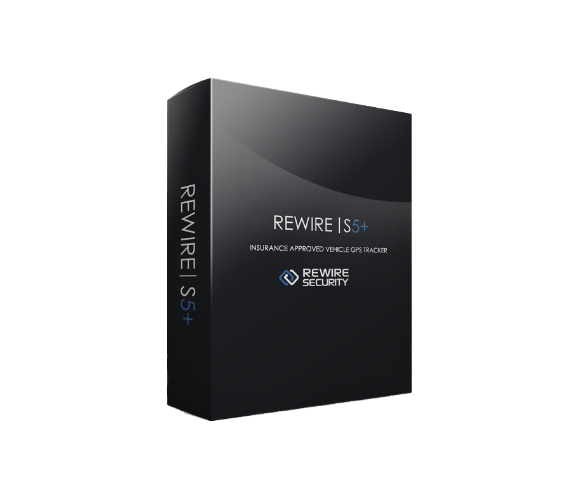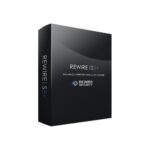 Rewire Insurance Tracker S5+
Description
GPSLive
Additional information
Reviews (2)
Description
Monitoring Alarm Center
Rewire Security S5+ insurance tracking devices are monitored for security around the clock by the experienced teams at our monitoring centre. Our on-call staff is always on alert for emergency situations and act within seconds in the event of a theft attempt or tampering and authorised to initiate level 1 police response. The sensitive sensors onboard our Thatcham approved insurance trackers work in perfect harmony with GPSLive, our cutting-edge tracking software, to notify you and the teams at our alarm centre about location, movements and other important events about your vehicle. Should someone attempt to break to into your vehicle or steal it, our monitoring centre will be immediately alerted about the event and contact the police.
Stolen Vehicle Recovery
Your vehicles are safer than ever with 24/7 surveillance, important event alerts and driver recognition but a skilled thief may still be able to get past your safeguards. As the greatest selling point of Thatcham approved vehicle tracking systems, no other security system in the UK can be as effective as Rewire Security Category S5+ insurance vehicle trackers in terms of stolen vehicle recovery. You will be alerted immediately if your vehicle is towed or moved without your knowledge with the help of event alerts. With over 96% recovery rate across all vehicle types, our monitoring centre collaborates with the police forces all over the UK to facilitate the return of your vehicle in case of theft.
Nationwide Installation Service
The installation of a Rewire Security Insurance Tracker is an important process and it needs to be handled by a certified engineer. We provide nationwide installation service to our customers; our Thatcham-certified mechanics will come to your door, home or workplace, and install your tracking device to ensure that your Rewire Security insurance tracker works without a hitch. Once you make a purchase regardless of your location within the UK, our thatcham approved installation engineers will get in touch you to make an appointment and have your vehicle fitted with the tracker at your earliest convenience. Once the tracker is installed, you can have peace of mind that a pair of eyes are always on the lookout for your vehicle, day and night.
Insurance Premium Discount
Rewire Security Insurance tracking devices are equipped with the latest technologies and recognised by national insurance companies; you will be able to protect your vehicle against even the most experienced criminals with advanced built-in features. The powerful features of our Thatcham approved tracking devices make your vehicle eligible for the best insurance rates in the UK. Vehicles that are fitted with one of our insurance trackers are considered more secure while having multiple methods of recovery in case they are ever stolen. Our experienced engineers will help you choose the best option for your vehicle and help you lower your insurance premiums by up to %20.
Powerful Tracking Platform
Our advanced tracking platform GPSLive is designed and continuously improved by our experienced engineers to meet the demands of our customers; whether you are an individual user or a business owner. You can access your Thatcham approved vehicle tracking device remotely from anywhere and keep informed about your vehicles at all times. GPSLive smartphone APP is compatible with both iOS and Android; providing you easy access across all platforms and give you total control of your tracker settings. Rewire S Series insurance trackers provide unlimited coverage in the UK and through Europe without any extra roaming fees.
Thatcham Category Comparison
| THATCHAM CATEGORY S7 | THATCHAM CATEGORY S5 | THATCHAM CATEGORY S5+ |
| --- | --- | --- |
| Insurance Approved | Insurance Approved | Insurance Approved |
| 24/7 Monitored by alarm centre | 24/7 Monitored by alarm centre | 24/7 Monitored by alarm centre |
| Thatcham category 7/ S7 Approved | Thatcham category 5/ S5 Approved | Thatcham category 5/ S5 Approved |
| Level 1 Police response | Level 1 Police response | Level 1 Police response |
| Tow away and tamper alert | Tow away and tamper alert | Tow away and tamper alert |
| 3 Year warranty | 3 Year warranty | 3 Year warranty |
| | Unauthorised driver alert (ID tags) | Unauthorised driver alert (ID tags) |
| | | Key theft protection (Anti Key Cloning) |
| | | Auto immobilisation when tag not present |
Track the whereabouts of your vehicles in real-time, anywhere in the world using your smartphone.
Shows the previous trips and routes carried out on any day, up to the previous 1 year.
Shows the list of recent events / alarms triggered with time and location of the event.
View the exact address of a vehicle or an asset by clicking on it.
"At a glance" dashboard for easy access along with live speedometer, battery, and ignition status
Set your smartphone to instantly warn you in case a pre-set event is triggered such as zone in/out and speeding alarms.
Access summary of all your GPS trackers along with diagnostics and sensor data, view, edit and track them.
Allows access to the trackers and personal settings and the option to enable push notifications.
GPSLIVE©
---
 REAL-TIME
 GPS TRACKING
 PLATFORM

GPSlive Cloud Based GPS Tracking Platform- is a powerful online tool that allows real-time locating and tracking of your vehicles or assets on a Mac, PC, Tablet or a Smartphone using the mobile GPS tracking APP. Easy to use, fully-featured tracking platform with no installation required. Login anywhere in the world using an internet web browser with your cloud-based tracking account. GPSlive allows you to monitor 1000s of tracked objects in real-time and also stores detailed rolling travel history for the previous 365 days including start, stops, routes and speed. GPSLive stores full travel data of each tracker for the previous rolling 365 days. Search and replay travel data via time and date, view logged events such as movement, speeding, ignition as well as all starts, stops, and journeys. Download and export travel data in various document formats. GPSLive user manual can be found here and includes information on initial setup, setting up geofences, objects, events and much more.
Create different logins with limited permissions or access rights. Advanced features including auto account expiry, URL login and live view only. Detect and monitor different settings on trackers remotely including battery state, input/outputs, towing and much more. Track who is driving what vehicle where when and how.
Using an application programming interface (API), your development team is able to create bespoke solutions that export live data from our systems into other back-office software tools. A variety of metrics can be extracted including current live position, trip summary, speed, driver behaviour and many other data parameters.
KEY FEATURES
---
Live Tracking: Track the location of your tracking devices in your vehicle, people, mobile or asset in real-time on our efficient interface.
History: GPSLive stores full travel history and information data of each tracker for the previous rolling 90 days.
Reports: Customise and create over 15 different detailed travel, usage and telematics reports, and export document files.
---
Geofencing: This feature allows users to set up custom geographical zones and boundaries around specific areas on the map.
Routes: Create and save previously travelled routes and activate alerts for vehicles that enters or leaves selected routes.
Points Of Interest (POI): Markers can be used to log and highlight different addresses, shops or points on the tracking map.
Send Commands: NOT compatible with Thatcham devices.
Alerts: Create SMS, Email or Push notification alerts for important events such as movement, speeding, and ignition.
User Interface: Fully customisable user interface including time zone, colour schemes, sounds and icon sizes to name a few.
Additional information
| | |
| --- | --- |
| Weight | 350 g |
| Dimensions | 10 × 5 × 10 cm |
| Location | |
| upc | |
| Brand | Rewire Security |
| EAN | 5060592630387 |
| MPN | 5060592630387 |