GPS tracking devices have improved vastly over the years, you can locate anything with pinpoint accuracy using a tracking device. Through the use of a GPS tracking software, individuals and businesses are able to locate assets, vehicles and people with pinpoint accuracy anywhere in the world. But can you track your vehicle with your mobile devices as well? The answer is yes. GPSLive Mobile Application can be downloaded from the Google Play Store or iTunes for free and allows you to track and locate a tracking device using a mobile device.
Whether you are a concerned parent or a business owner, being able to locate what's important to you in just a few seconds will give you peace of mind. The mobile application is free of charge for GPSLive subscribers and allows real-time tracking on IOS and Android-based smartphone or tablets. Other than real-time location, the app features: previous routes history, real-time address and event notifications to make your life easier.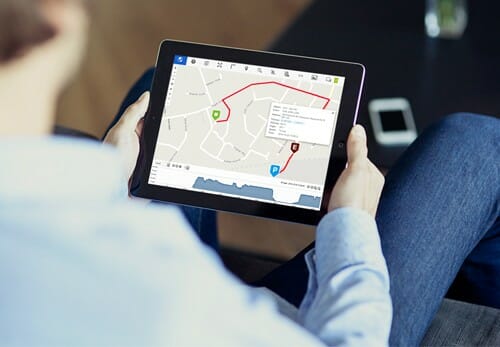 Whether you're in the field, in a meeting, or at the airport as long as you have your smartphone with you, the GPSLive app allows you to locate your assets, 24/7. All you need is a smartphone or a tablet with internet access.
Why should you use a GPS Tracker?
GPSLive mobile app can provide you with a surprising amount of information. Not only you will be able to track the location of your vehicle, but you will also have access to information such as speed, travel direction, real-time address and time spent on the road.
Supervising mobile sales teams or fleet vehicles have always been a problem for managers. Mobile employees have a lot more freedom on the field but with the help of trackers and a mobile app, managers are able to control every aspect of their sales force remotely.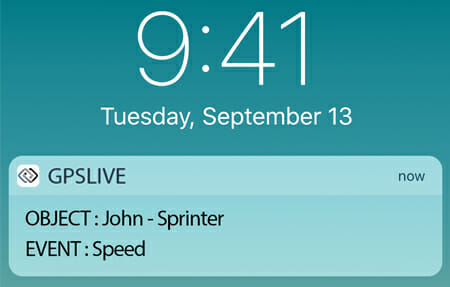 Speeding Alerts
GPSLive allows the users to set-up vehicle events such as; speeding, zone in and zone out. GPSLive will alert you whenever one of these events occur, by displaying a notification in real-time.
The GPSLive mobile app works in synchronisation with your GPSLive account, therefore, the smartphone notifications are nearly instant and free of charge. Pre-set events include; movement alarm, zone in/out, speeding alarm, fuel level and more.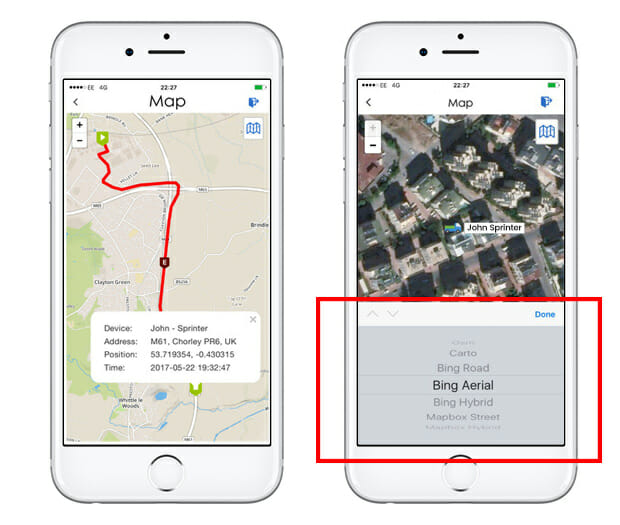 Different Map Options
GPSLive mobile app offers 6 different map view to make it easier to assess where your vehicle exactly is. While it's easier to track the movement of a vehicle on the street view, using a satellite view gives you a more in-depth image of the area you're viewing.
Smartphones are already a part of our lives and they are amazing in many ways. Will you be one of the many individuals and business owners joining the digital world this year?
Summary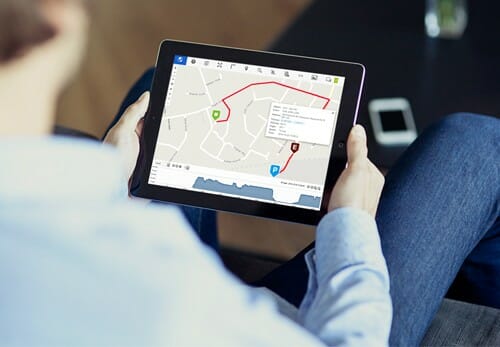 Article Name
Locating Assets and Vehicles Using A Smartphone APP - GPSLive
Description
Locate your vehicle 24/7 using a tablet or a smartphone. GPSLive mobile app is free of charge for all GPSLive subscribers.
Author
Publisher Name
Publisher Logo