Satellite Asset Tracking
GPS and Telecommunication satellite coupled systems does not require GSM connectivity (GSM towers) and provide coverage in the most distant, remote areas.
Satellite Communication Based Asset Tracking
Locate your assets and monitor their movements even in the most remote areas. Satellite-based asset trackers provide complete global coverage for your mobile assets and vehicles around the globe. Satellite-based trackers are ideal for keeping track of your mobile or fixed assets anywhere in the world – ground, sea or air. Specifically designed for remote areas with no cell towers, SAT50 and SAT100 satellite trackers will allow you to monitor the condition of high-value assets, overseas transports or machinery. Both powered and non-powered assets can be fitted with a satellite tracker to provide information about their condition.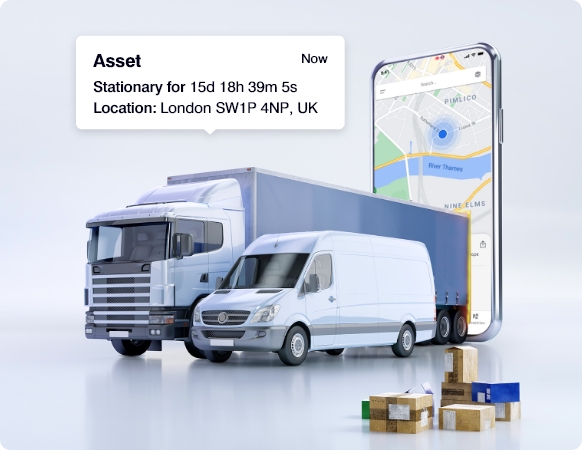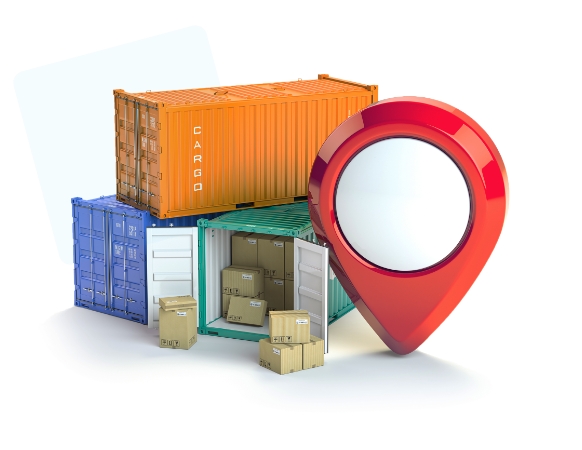 No GSM Network
Coverage Required
Regular GPS trackers have to rely on cell towers to transmit data, but satellite-based tracking devices eliminate the necessity of GSM towers to broadcast location data as well as additional essential information. Not only these advanced tracking devices can maintain a connection to the satellite network anywhere in the world, but they also don't require any GSM coverage to transmit the information they collect. Without the dependency to cell towers, you will be able to check on your assets and obtain crucial information even if your assets are in the middle of the ocean.
Locate Assets Overseas
GPS satellite based positioning and Satellite based telecommunications technology allows the tracking of items traveling overseas or long distances.
Improve the Security of Valuable Assets
Satellite trackers gather the speed and location data through GPS and transmit this data Telecom Satellite Network, meaning wherever your asset moves around the world, you will be able to track it.
Vessel and Container Tracking
Locate valuable assets and monitor overases cargo shipments.
Machinery Tracking
Track the movements of machinery operating in remote areas.
Personal Tracking
Improve the safety of employees working in areas with no GSM coverage.
Long Battery Life
Even if your assets are half-way around the world or en route to their destination with overseas transport, you can track their location on demand. Satellite tracking devices will keep you updated and send information regardless of their location by maintaining their connection to one of the fastest satellite networks in the world. Having on-demand access to actionable and accurate data will allow you to make informed decisions and grant you total control over your assets. Satellite trackers utilise sensors and comparative GPS positioning to gather and transmit information using Globalstar's advanced satellite network.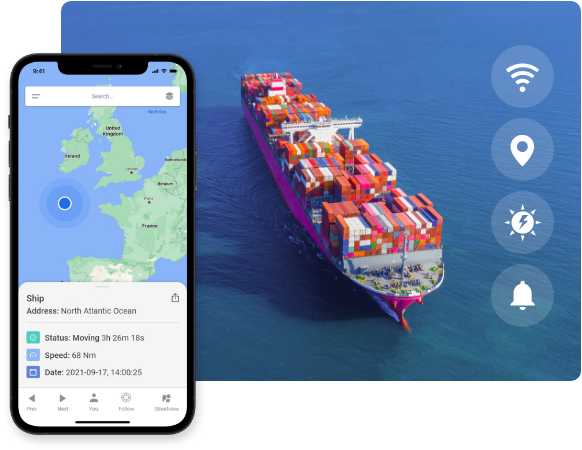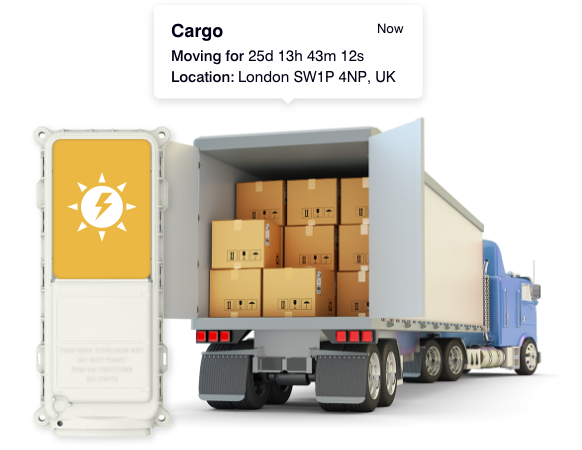 Long Term Deployment
Providing coverage is not the only advantage of satellite trackers; We offer two models, SAT50 with a battery life of up to 1.5 years, and SAT100 solar-powered that lasts up to 10 years. Satellite trackers allow business managers to keep an eye on mobile assets and vehicles for extended periods on a single charge. Perfectly suited for long term transport and logistics operations, you can install a satellite tracker to your portable assets and reduce the cost of labour and maintenance for your tracking system significantly. Satellite trackers are viable for all types of assets and vehicles and they can be installed within minutes.
Satellite Based Tracking Systems