SAT50 – Satellite Tracker
£119.99
SAT50 Satellite Tracker Long Term Deployment
SAT50 is a small, satellite based asset tracker, ideal for tracking and locating assets in the most remote areas, even in the middle of the ocean. Instead of the GSM cell tower network, SAT50 utilizes Globalsat Satellite Network to transmit its location to our servers, allowing the tracking device to be connected even on top of a mountain or in the middle of the ocean. The tracker's data interval can be configured to transmit its location 1,2,4 or 6 times a day, making it ideal for tracking portable assets and vehicles in remote and distant areas where the GSM network is not available.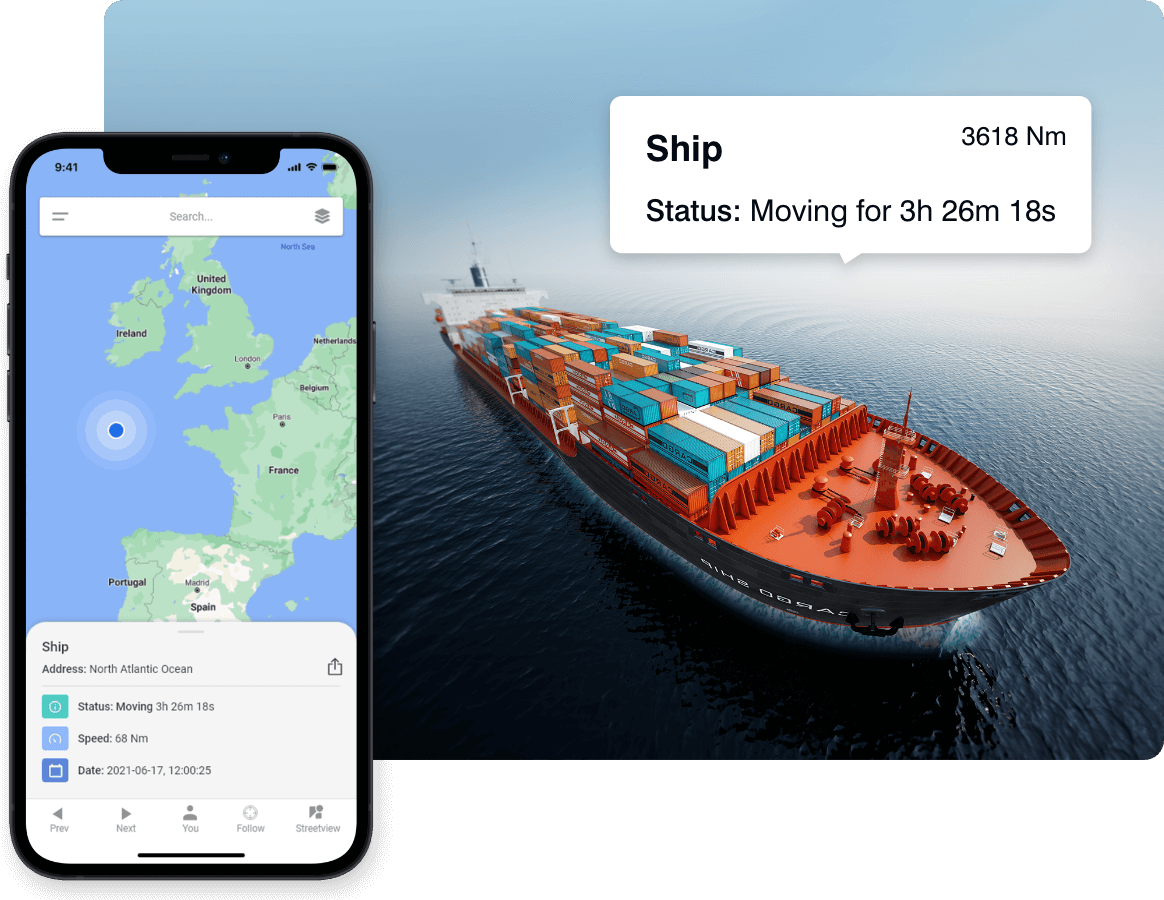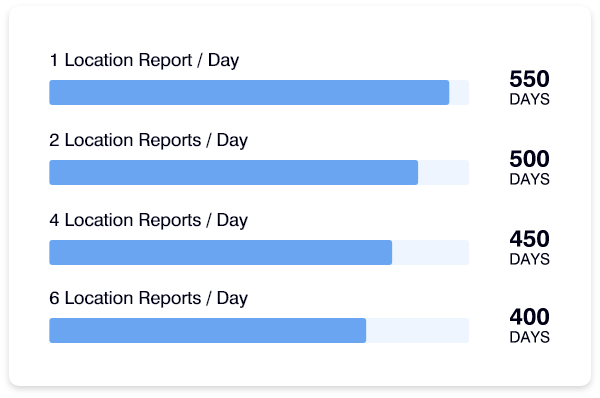 Does Not Require GSM Signals
SAT50 does not require GSM cellular tower connection because it uses Telecommunication Satellites to transmit its location. Operating with one of the fastest satellite networks in the world will allow you to access location data without any interruption, anywhere in the world and within seconds. SAT50 is ideal for tracing and locating; containers, assets, boats, and overseas cargo. The device is equipped with an integrated accelerometer and motion sensors, for providing the user information on if the asset is stationary or moving. SAT50 is a plug and play tracker and it takes just a few seconds to install.
Long Term Deployment
SAT50 Portable Asset Tracker arrives at your doorstep pre-configured with an active GPSLive software and app subscription. Once the tracker is turned ON, it will start broadcasting its location to our cloud servers, easily accessible by using a smartphone or computer on-demand, anywhere in the world. GPSLive APP is compatible with IoS and Android and it comes free of charge. Despite its small size, SAT50 is designed to last up to 1.5 years with 4 standard AAA lithium batteries. SAT50 portable asset tracker is excellent for long-range logistics operations with its ability to save its power by sending scheduled reports and power saving modes to conserve battery life.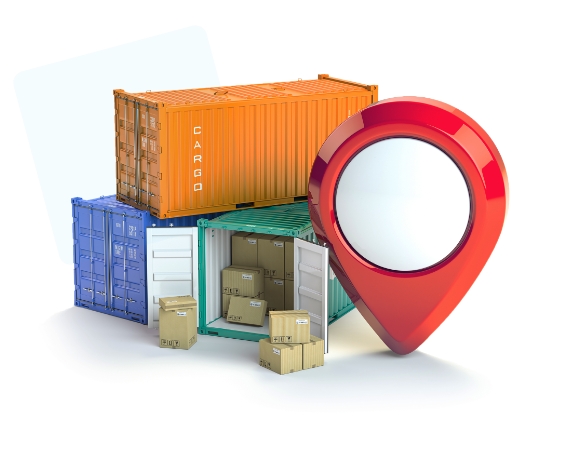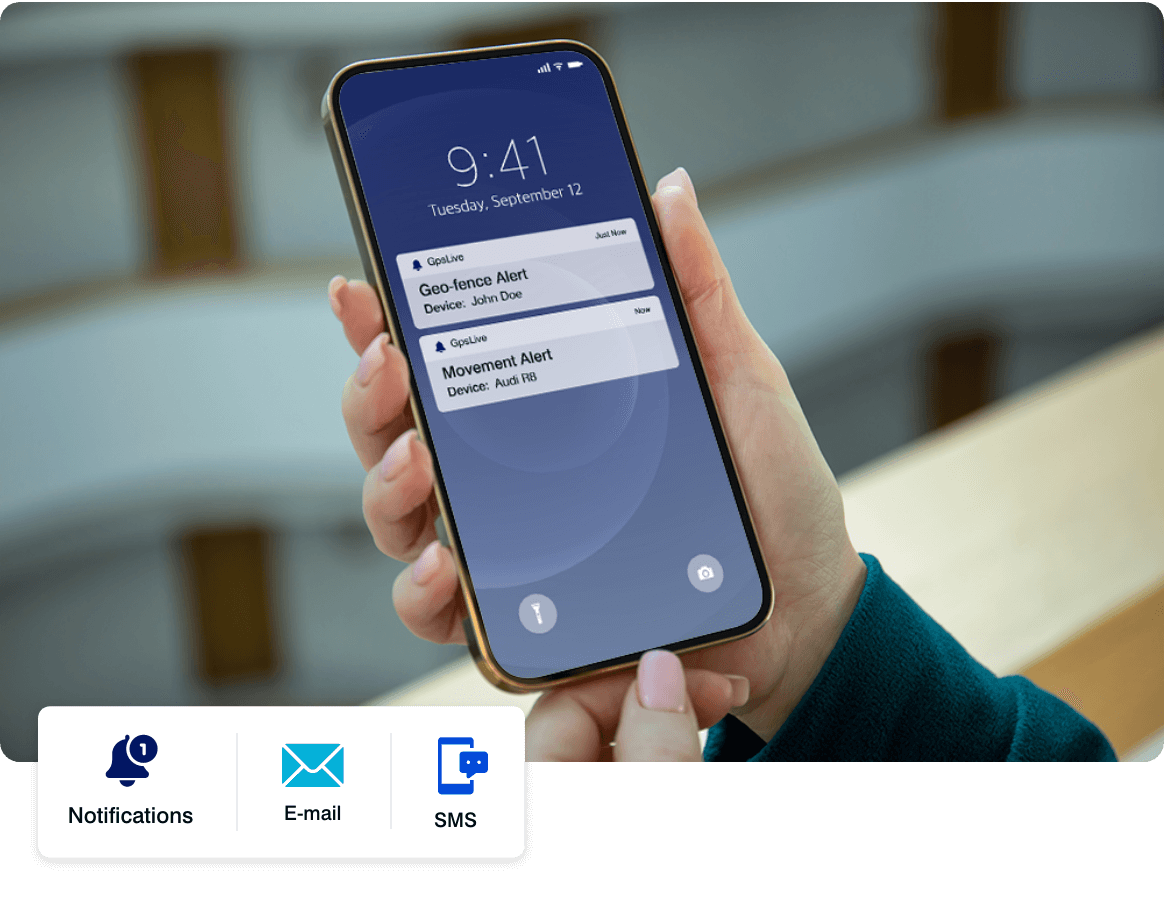 Alerts & Notifications
Setup alerts for important events such as; speeding, idling, moving, out of work hours use, or draw boundaries around important areas to use the zone in and out alerts to get instantly notified if a vehicle enters or leave the zone. You will be able to opt. in to get notified by SMS, email or push notifications on your smartphone if you use the GPSLive app. Alerts allow you to keep an eye on your valuable assets or vehicles at all times.
Key Features
Powerful Battery
4x AAA 1.5v Lithium battery and integrated energy saving technology offer up to 1.5+ years battery life.
Container Tracking
Locate valuable assets and monitor overases cargo shipments.
Satellite Based
Sat50 Uses Globalsat Satellite Network to transmit data.(instead of regular GSM cell towers).
Global Coverage
SAT50 uses Telecom satellites to provide global coverage.
Machinery Tracking
Track the movements of machinery operating in remote areas.
Push Notifications
Your smartphone will display a notification whenever GPSLive detects a pre-set event.
Dashboards & Charts
GPSLive presents detailed fleet information in a visual manner allowing managers to easily figure out the idling, speeding, fuel usage data regarding fleet vehicles. Overall fleet, driver and vehicle dashboards provide a great deal of information in charts allowing you to find out the miss-behavior drivers, most used vehicles and top speeders in just a few seconds. Sensor dashboard provides data on sensors such as fuel, temperature and humidity levels.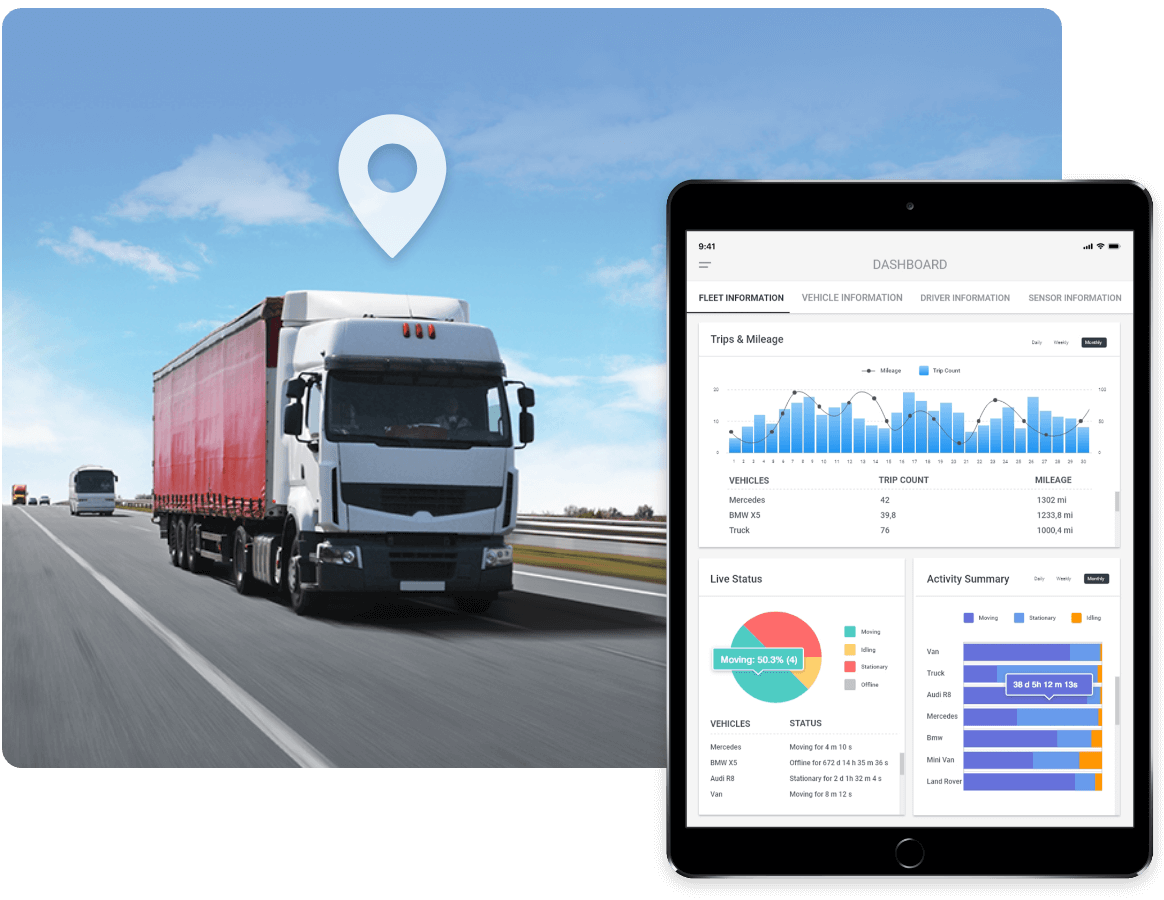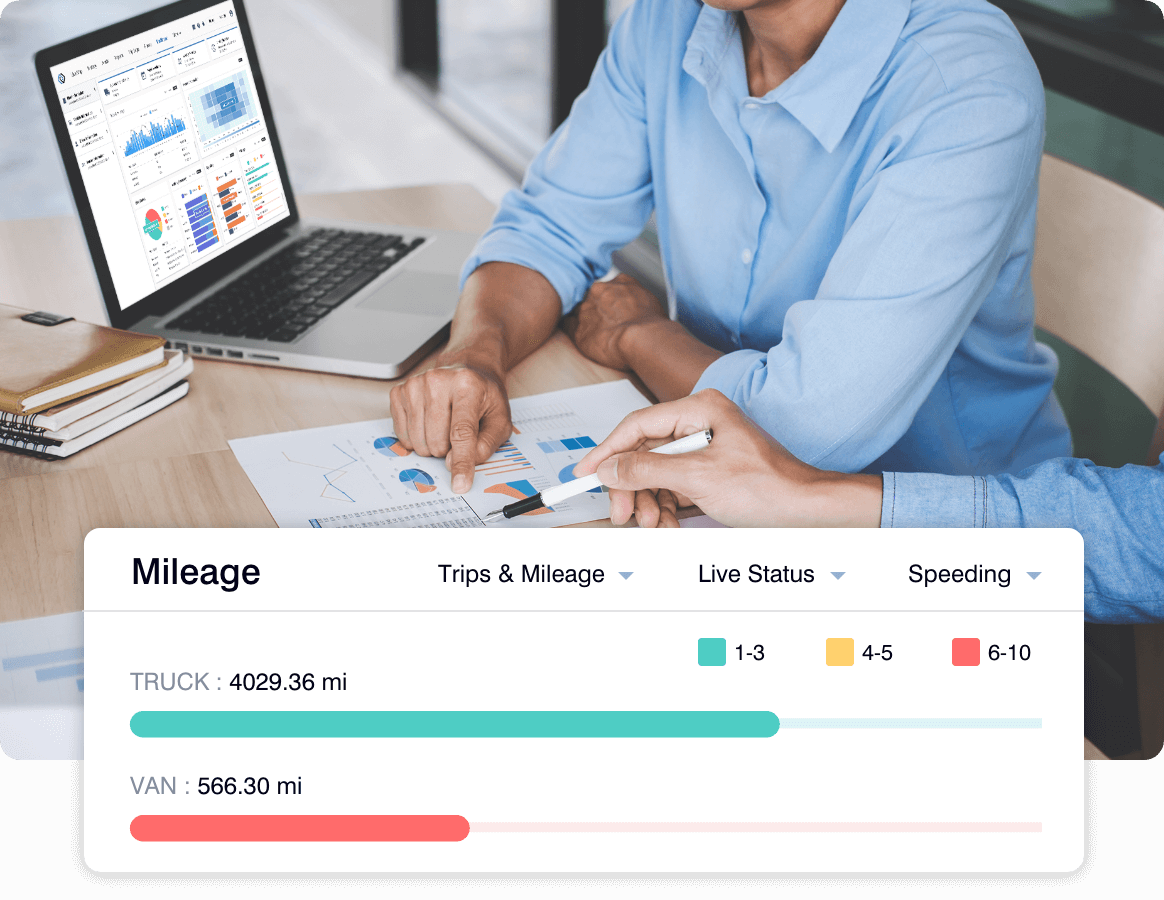 Extensive Reporting
GPSLive reporting system offers a wide choice of reports available for your use. The reporting system allows you to see what your vehicles have been used for and the total mileage, average and top speed associated with the chosen timeframe. Reports can be scheduled to be emailed to you automatically or can be downloaded manually, on demand. You can view vehicle information such as the location, speed, used routes, trip duration and fuel usage.
Features
Quick installation

Low power consumption

Satellite operation using the Globalstar Simplex Data Network

4 different location reporting times
Package Contents
| GSM/GPRS Module | None. SAT50 Uses the Globalstar Simplex Satellite Network to report its location |
| --- | --- |
| GPS Module | GPS Module |
| Antennas | Internal |
| Battery | Uses 4x Lithium ION Batteries |
| Line Power | 5V DC or 8-22V DC with regulator cable |
| Waterproof | Yes(IP68) |
| Operating Temperature | -22 to 140°F (-30 to 60°C) |
| Bluetooth | None |
| Dimensions | 2.7 x 3.25 x 1in (6.86 x 8.26 x 2.54cm) with brackets |
| Weight |  102g (3.6 oz) with 4 batteries |
| Power Saving | Standby mode, Scheduled Reporting |
| Compliance | CE, RoHS |