2020 was a strange year for people all over the world because of the pandemic. It made us all realise the importance of the healthcare system, social distance and washing our hands. On the other hand, it made the technology even more critical, and it forced most business to accelerate the adoption of digital technologies.
During the pandemic, retail consumers have moved to online channels due to lockdowns and businesses closing physical shops, forcing most industries to respond. Many surveys confirmed that most companies are shifting rapidly towards interacting with employees and customers via digital channels. According to McKinsey & Company, consumers are now three times more likely to complete 80% of their customer interactions online.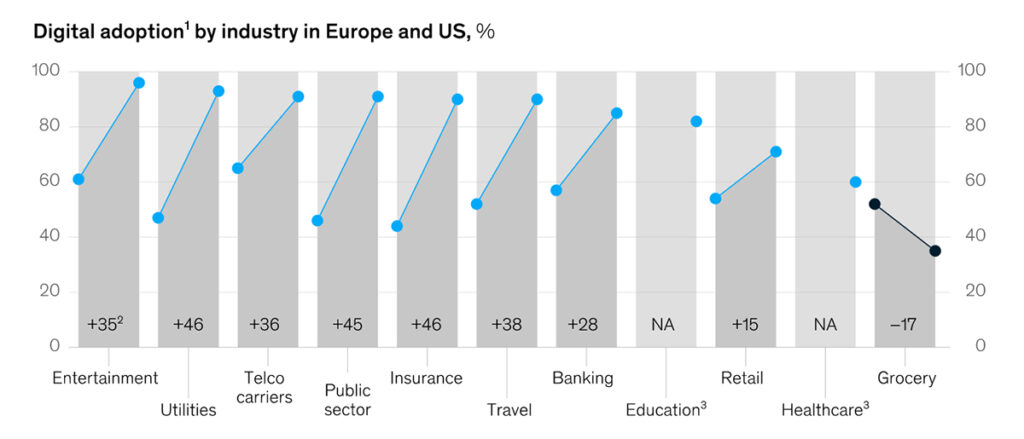 The Digital era started in the early 2000s, but it took a quantum leap at the organisational level during the pandemic. Most businesses have switched to full-time remote work and started managing their businesses remotely via software, apps and IoT devices.
Telematics and IoT adopters accelerated their projects during the pandemic. 80% of the companies are prioritising the use of IoT more than they did before. When most of the public were on lockdown, IoT and GPS technology ensured business continuity, safety, security and operational stability.
Resilience is now at the top of managers' priorities, and it's now more important than ever for the success of a business. Telematics service providers are following the suit by integrating technology wherever possible by using sensors, IoT systems, cameras and mobile devices to meet the ever-growing needs of consumers.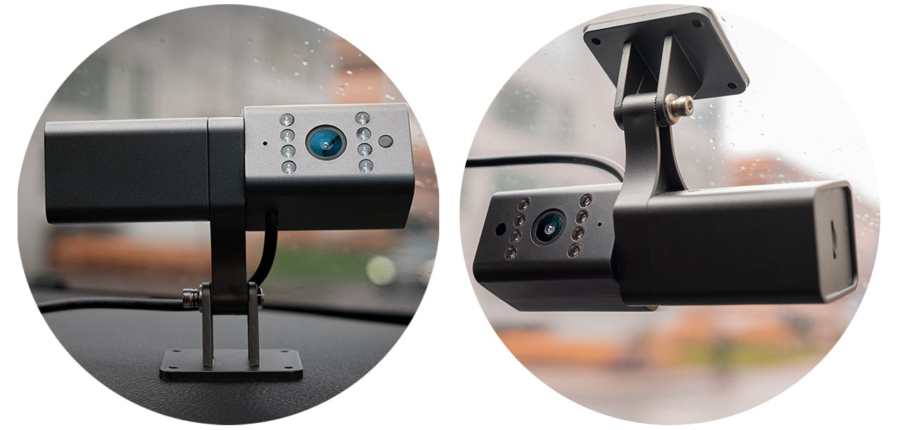 Video Monitoring & Surveillance
Video surveillance using CCTV cameras often results in thousands of hours of video footage from hundreds of cameras, making it either very difficult or impossible to search and find necessary videos. It's often quite difficult to process such volumes of footage to find out information about an event that took place in just 5 seconds.
Rewire Security is preparing to launch a new service before the end of 2021 to allow business owners and managers to remotely monitor the vehicle, driver and the front direction of the car on demand.
Once installed, Rewire Dual Cam will have internet access and be able to provide pre-recorded footage in case of an accident. The dual-cam will record videos and photographs in case of an event such as speeding or an accident, or based on a preset interval. Allowing you to gain invaluable information about drivers' behaviour, and it will provide evidence in the form of video for insurance claims in case of an accident.
Current mobile communication technology (2G-3G) is insufficient to transfer gigabytes of data, but things are about to change. Remotely accessible CCTV systems have already been integrated around the UK, and it seems remote video monitoring for vehicles will be the new norm in the coming years.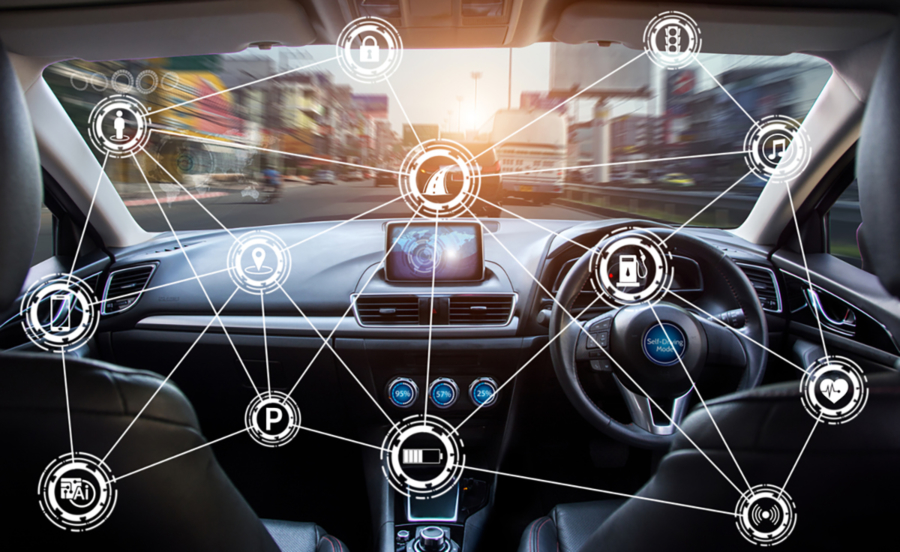 Wireless BLE Sensors
Wireless sensors have been around for more than a decade, but they were either too expensive, had communication issues, or had low battery life. Following the development of Bluetooth Low Energy technology and new sensor types, it's now accessible and affordable to even small businesses.
Wireless sensors include; voltage, fuel level, liquid flow, motion, light, weight, pressure and more, totalling over 40 different sensors. These sensors allow managers to remotely monitor the condition of any vehicle or machine and allow businesses to take precautions to eliminate machine or human error.
Rewire Security offers different sensors compatible with our telematics devices the monitor fleet vehicles, and provide data such as; fuel and oil level, tire pressure, air intake, temperature levels, humidity levels, light and movement detection.
Wireless sensors do not require wiring and can be easily installed anywhere inside a vehicle. Once installed, it will start sending data every few seconds, allowing users to monitor the readings in real-time via a web browser or a mobile phone.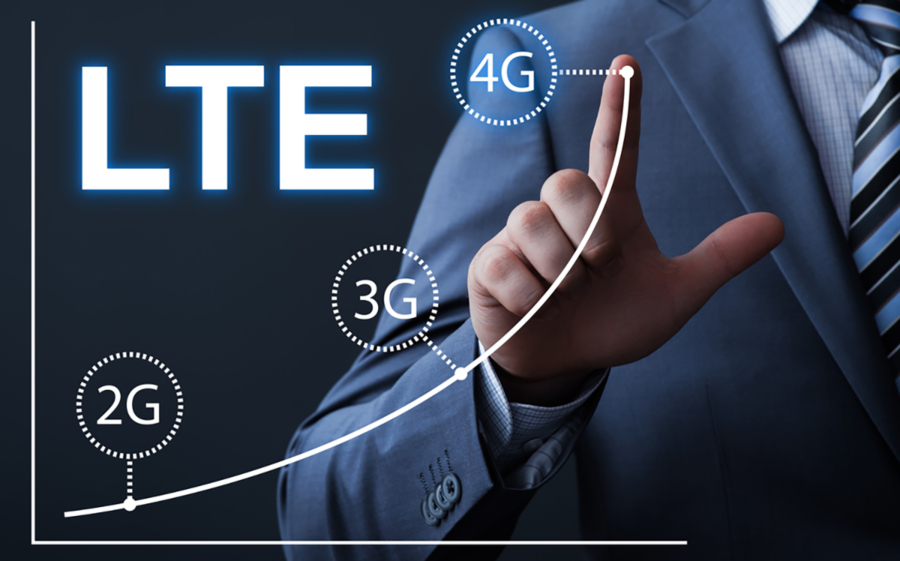 2G to 4G Technology Transition
The vehicle telematics and GPS technology are based on data sharing. Most GPS trackers are built for acquiring as much as possible data about the vehicle's condition via Satellites, sensors, and the vehicle's ECU. The data acquired is then transferred to software to be calculated and displayed to the users as meaningful, useful information. The transfer rate is mostly based on mobile internet speed.
Up until 2020, most machine-to-machine mobile data transfer was done using the 2G network. The 5G technology -when enabled – will be an excellent addition to a fleet management software's backbone. It is much more stable and faster than 4G and has the capability of more bandwidths, making it possible to transfer video footage with higher speeds. 5G supports more connected networks enhancing the scope of vehicle monitoring by enabling the transfer of large files, such as photos, audio and video.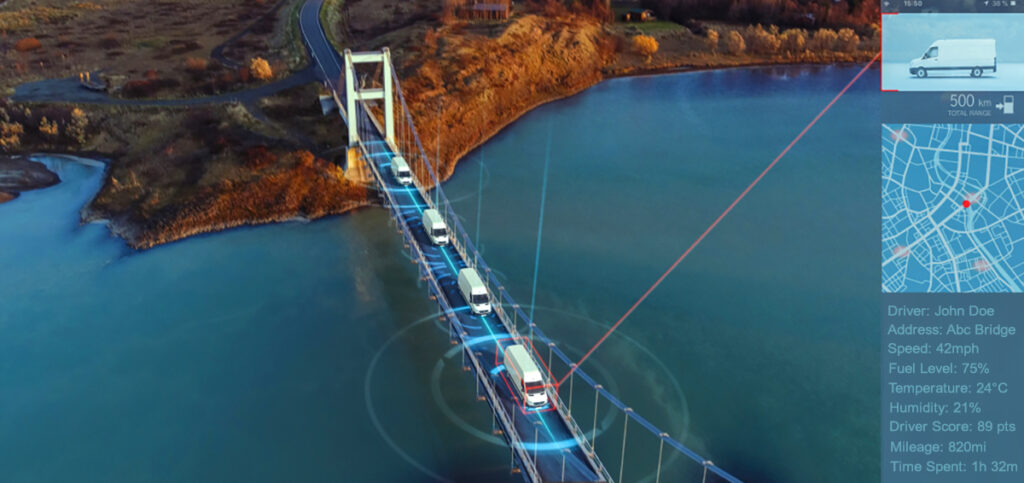 Conclusion
One thing is certain that the adoption of technology will grow rapidly in business management, surveillance and logistics. To be able to compete with the businesses that will soon include millennials in their workforce, companies have to incorporate technology and implement monitoring vehicles and machines via IoT and Sensors more and more every day.
Investing in Telematics technology provides business owners and managers with useful information about the whereabouts of the vehicle and drivers, vehicle condition, fuel usage, idling, driver behaviour, and harsh driving events. It will be soon improved with near real-time footage from the direction of the car and the face of the driver, allowing managers to track driver attention levels and will provide video evidence, in case of an accident.
Summary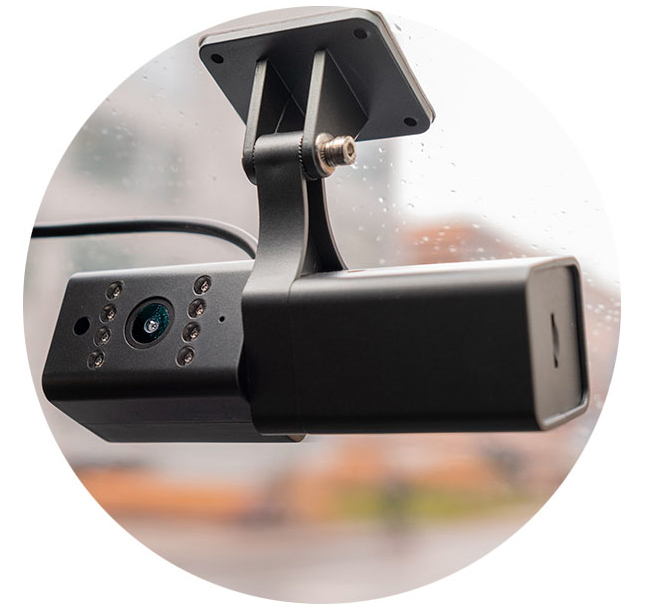 Article Name
New Trends in GPS & Telematics in 2021 and Beyond
Description
GPS Tracking systems and telematics technologies for fleet businesses are evolving rapidly.
Author
Publisher Name
Publisher Logo