Spytrack Series
Next Generation Portable GPS Trackers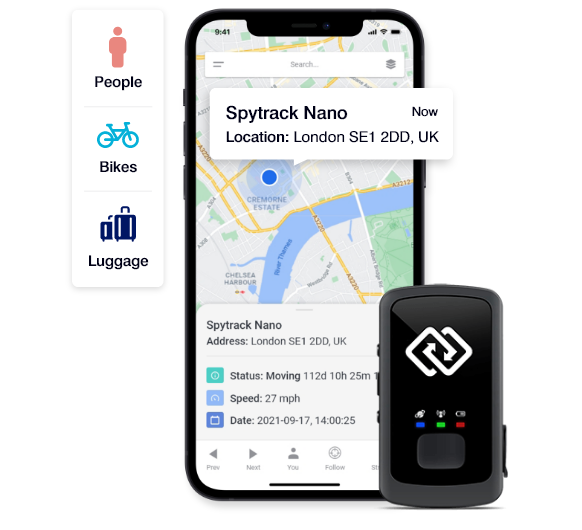 Spytrack Nano
Being able to locate someone instantly on the map may sound like something you would see in a spy movie but not only it's easily accessible it's also affordable. Spytrack Nano allows you to locate kids, employees and assets in real-time, anywhere in the world using nothing but an app on your smartphone and the Spytrack Nano. Keep an eye on your kids, family members, elders, employees or anyone you need to locate, using the SpyTrack Nano Personal GPS Tracker from Rewire Security. SpyTrack Nano is one of the smallest GPS tracking devices for locating kids, assets, distribution personnel and Alzheimer's patients, weighing only 68 grams. Spytrack offers up to 10 days of standby time and comes ready to use – out of the box and does not require a tech background.
Spytrack Plus
SpyTrack Plus weighs 375 grams and offers up to 50 days of standby time. SpyTrack Plus is an ideal GPS tracking device for locating cars, vehicles, assets, and overseas cargos in real-time. It offers an anti-tamper alert, and it will send an SMS, E-mail, or instant push notification to the manager's smartphone if the tracker is tampered with or completely removed. The Spytrack Plus is integrated with dual GPS antennas for improving its fix-time, accuracy, and precision. The Spytrack Plus GPS tracker has two powerful magnets inside its casing for attaching the tracker to flat metal surfaces without the need for a magnetic case.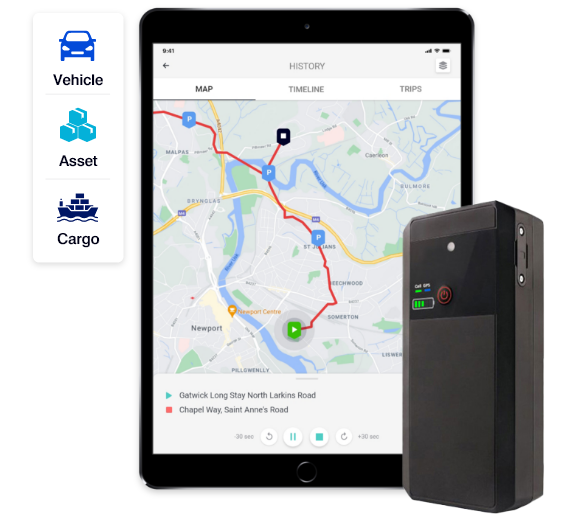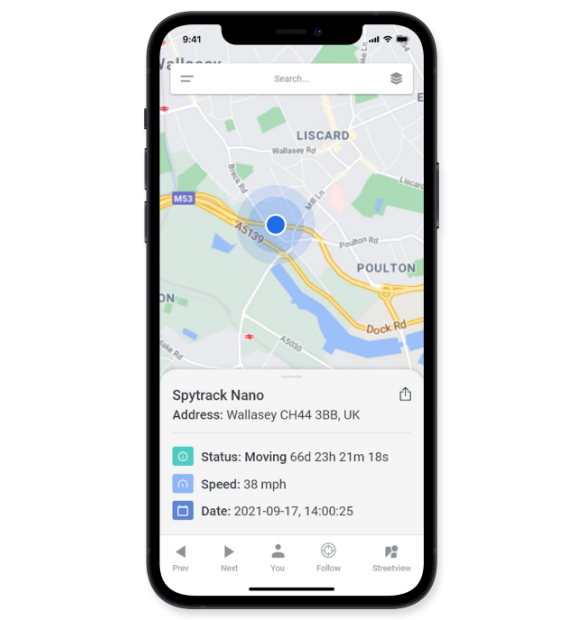 Spytrack Mobile App
Real-time Location
Real-time Location
The mobile application is included free of charge with SpyTrack service. Once you login to the app, all of the features can be accessed via the left menu.
Previous Route History
Previous Route History
View the previous routes taken by people, 6 different map views make it easier to assess where the Spytrack has been.
Push Notifications
Push Notifications
SpyTrack Nano can be set to notify you whenever a predefined event occurs, you can opt. in to get notified by an SMS, Smartphone Notification or an Email.
Spytrack Features
Live Tracking
Drive Reports
Alerts
Global Coverage
Internal Battery
S.O.S. Button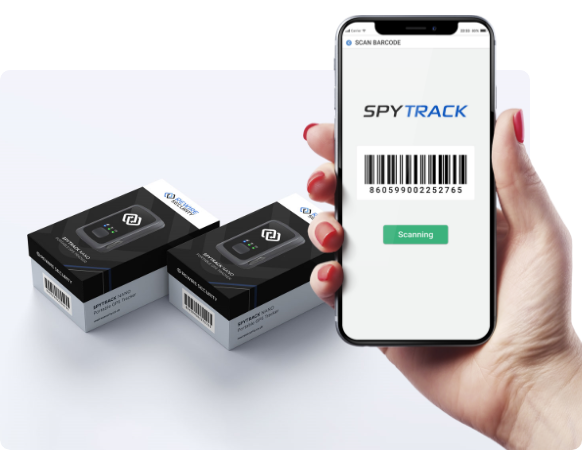 Simple Activation
SpyTrack Nano does not require you to have access to a PC, everything can be done using a smartphone or a tablet. Once you have the Spytrack APP installed on your mobile device, you will be able to complete the activation process using the barcode reader and you will be able to start real-time tracking the Spytrack Nano & Plus in 30 seconds. Spytrack Nano & Plus features a lot of useful functions and all of this functionality is brought to you by a simple interface and easy to use mobile app for your smartphone.
Optional Accessories
SpyTrack Nano is ideal for tracking vehicles with the use of optional accessories; magnetic case, hard-wiring cable, and USB car lighter charger. The magnetic case can be attached to a flat metal surface on any vehicle, and the magnets are strong enough to withstand harsh weather and road conditions. Spytrack Nano can be set to report it's location up to every 15-30 seconds, which makes it an ideal solution for tracking vehicles and assets. Spytrack can be hard-wired to a vehicle using the hard-wire kit, or alternatively, it can be recharged using the car lighter port in any vehicle.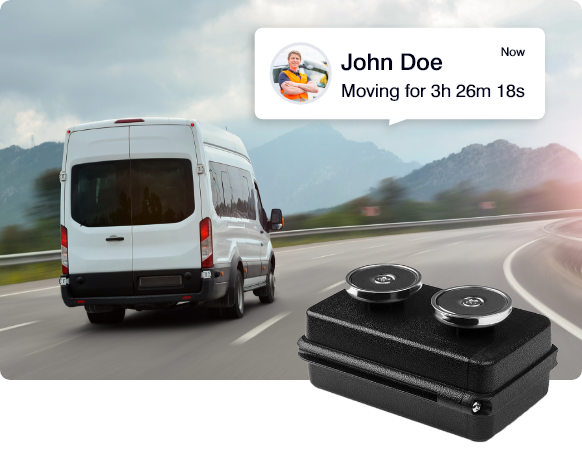 Tech Specifications
| | Spytrack Nano V2 | Spytrack Plus |
| --- | --- | --- |
| Power | 2600mAh Li-Polymer Battery | 15.000mAh Battery Powered |
| GPS Module | GPS + GLONASS (U-blox GNSS) | DUAL GPS + GLONASS |
| Sensitivity | Up to 1-2 meters | Up to 1 meter |
| Dimensions | 77.9 x 39.9 x 26.7 mm | 151 x 74 x 34 mm |
| Weight | 93 grams | 375 grams |
| Warranty | 1 Year Warranty | 1 Year Warranty |
| Stand By Time | Up To 240 Hours (30 Seconds Update Intervals) | Up To 50 Days (30 Seconds Update Intervals) |
| Water Resistance | IP65 Compliant Water Resistant | IP65 Compliant Water Resistant |
| Charger | USB Type-C | Micro USB |
Ongoing costs: Spytrack Nano and Plus requires Spytrack Service, which includes software and cellular data subscriptions and costs £6.99 per month or £79.99 annually.