Vehicle GPS Trackers
Plug & Play or Hard-wired trackers for motorcycles, cars, vans and lorries.

300B
Data Points Collected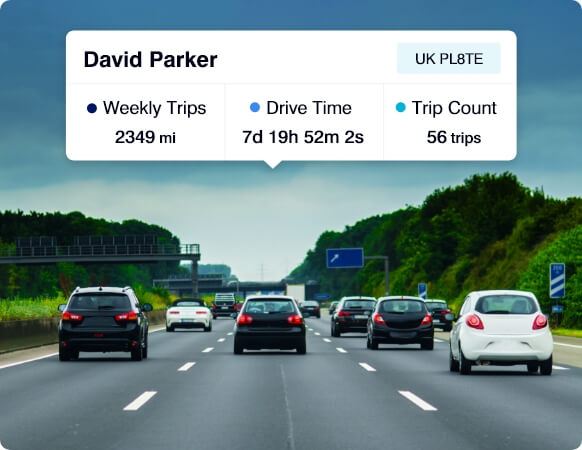 Real-time GPS tracking for Locating Car, Van and Lorries
Rewire Security offers reliable Vehicle Tracking Solutions for increasing the security of vehicles and improving the cost-efficiency of businesses who operate a vehicle fleet. Regardless of the vehicle type, we offer device, connectivity and software systems ready-made for both individuals and businesses for improving routing in delivery and transportation operations. GPSLive features real-time tracking and an interface to view the live location of vehicles on the map. Improve the security of your vehicle and assets, keep an eye on your loved ones for peace of mind using latest GPS tracker technology.
Geo-fence Zones & Alerts
GPSLive software allows you to create geo zones that can be drawn on the map around specific locations. Geofence zones are virtual barriers that can be used to set up an alert that will trigger every time your vehicle enters or leaves the area. You can set up a geofence zone around your house or your workplace. Geo zone alert will instantly notify you with a push notification, SMS or email. Geo-fence zones can act as an early warning system in case of emergencies and help businesses to record time spent on and off work sites.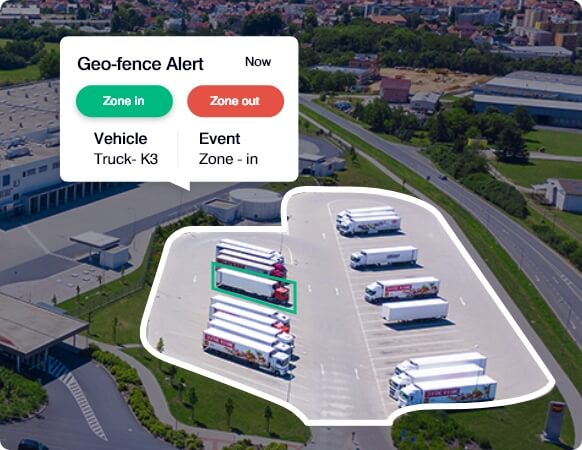 GPS Tracking Systems for Vehicles
Ready-made systems arriving at your door step in ready-to-use condition.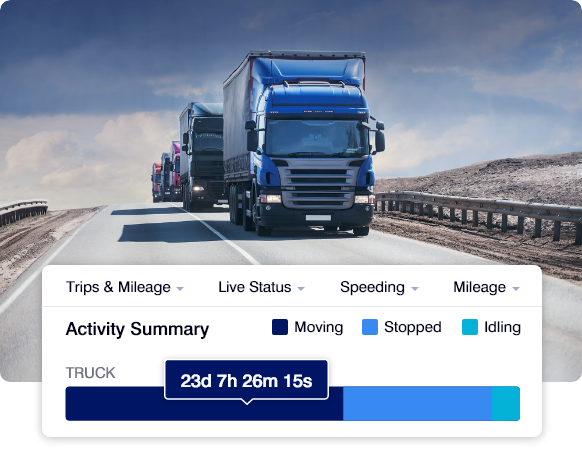 Location, Route, Speed & Activity Monitoring
GPSLive tracking software provides users with extensive information about their vehicles, such as; real-time location and address of the vehicle, previous route history for up to 1 year, alerts & notifications, geo-fence zones, business mileage logging, dashboards and reports. Vehicle tracking systems can be tailored to fit Motorcycles, cars, vans and lorries. Whether you have 10 or 1000 vehicles, GPSLive can become an irreplaceable tool and allow individuals and fleet managers to make the necessary adjustments to improve their fleet operations and profitability.
Live Tracking

Geofence Zones

Route History

Driver Identification

Immobilisation
Live Vehicle Tracking
The primary role of GPS trackers is to provide real-time geolocation of tracked vehicles and objects. Vehicle trackers allow you to locate your vehicles and mobile assets quickly on the map. You will be able to monitor the movements of your vehicles in real-time while they are en route for a delivery or check on your family members when they are driving through town. With the ability to locate a vehicle on-demand, managers and family members can send help in matters of emergency depending on the severity of the situation. Businesses that operate a vehicle fleet can benefit from live location updates by rerouting their vehicles for shorter delivery times while individuals can utilise the information to keep an eye on their loved ones. One of the most common uses for geofence zones is tracking the use of work hours by employees. Field managers can create geofence zones around assigned job sites to check the employees' entry and exit times and analyze their efficiency. Accurate time tracking also allows businesses to prevent false overtime claims and improve the productivity of your workforce through better planning for work orders in the future.
Geofence Zones
Geofence zones are extremely useful for both businesses and individuals. This powerful tool allows users to create virtual barriers around specific locations on the digital map that triggers an alert and informs you about the breaches when they are active. There is a wide range of uses for geofence zones such as checking your employees' arrival and departure times at job sites or observing the movements of your teenage children when they are behind the wheel. You can keep an eye on your precious family members when they are behind the wheel by using vehicle tracking systems. Whether it is your teenage son or elderly father, you will have a peace of mind knowing they are driving responsibly and stay with safe areas of town with the help Rewire Security vehicle tracking devices. With instant notifications about important events such as speeding, geofence breaches and idling, you will be able to increase their awareness of the dangers of the traffic and warn your family members if necessary.
Route History
Rewire Security vehicle tracking devices collect and transmit a vast amount of information about your trips and all the route data is stored on our servers for up to 12 months. Our advanced cloud tracking software, GPSLive allows our users to access their route history data on-demand which can be used to calculate fuel usage, plan for shorter future paths and view the logged events. Business managers can view a vehicle's route history in detail to create and export reports that are essential in lowering costs and optimising resource distribution. Individual users can check their route data to improve their frequently used routes and reach their destination faster. Route history data is also an excellent tool to check on young family members and their driving habits as all important events are logged and stored on our servers.
Driver Identification
Driver identification technology has numerous advantages for businesses and individuals. The latest addition to our vehicle tracking devices – Insurance Trackers – benefit from this cutting-edge technology to prevent theft and alert the owners as well as our monitoring centre about an emergency by triggering an alert if a vehicle's engine is started without the proper driver recognition tags. The same security benefit applies to businesses as well but additionally, fleet managers can determine the drivers behind the wheel without manually checking with the help driver fobs assigned to their employees. This will prevent any unauthorised vehicle use and help managers to optimise the usage of work hours for their workforce.
Immobilisation
As one of the most powerful tools against theft, immobilisation offers the vehicle owners a chance to recover their vehicle quickly and safely. Our Insurance Tracker range is equipped with remote and auto immobilisation features that allow field managers and vehicle owners to ensure their vehicle's safety regardless of their location. Auto immobilisation prevents a vehicle's engine from being started without the assigned driver recognition tags while remote immobilisation feature prevents a vehicle's engine from being restarted without the authorisation of the vehicle's owner. With the help of the police, a stolen vehicle or a theft attempt can be stopped in its trackers and your vehicle will be safely returned.
GPSLive Asset Tracking Platform
Cloud-based GPS Tracking platform, available on all web browsers and IOS & Android app stores.
Learn more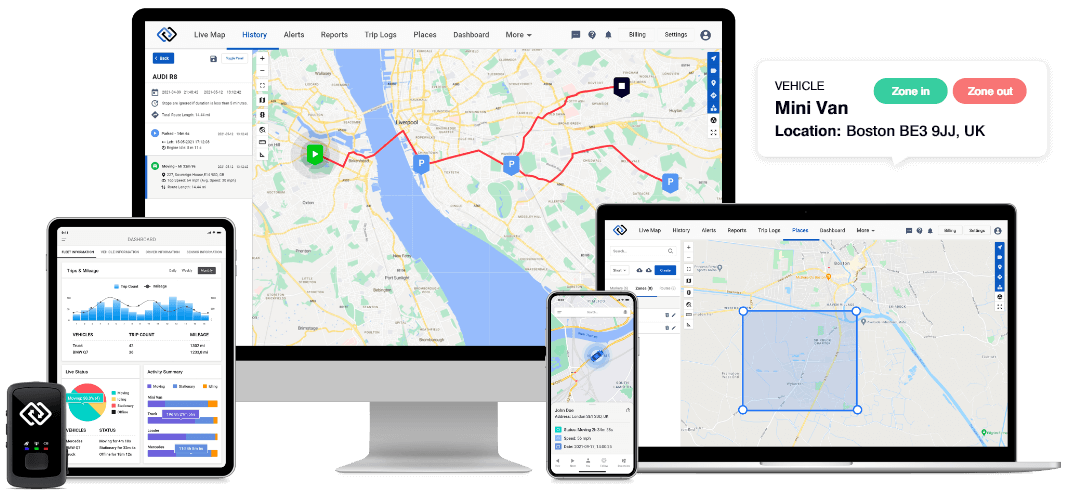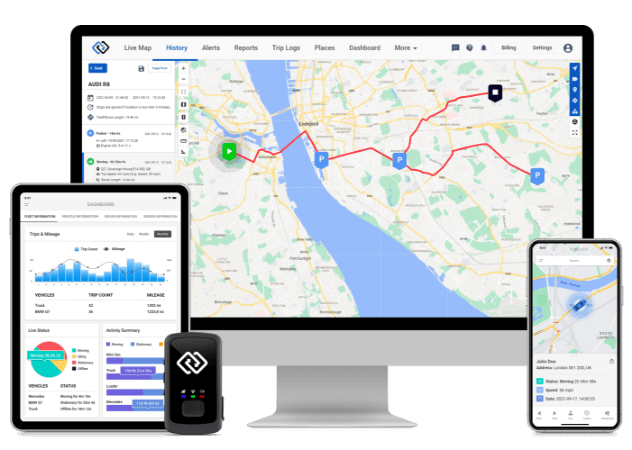 Frequently Asked Questions
Below you can find answers for the most frequently asked questions by our customers.
How to install GPS vehicle tracking system?
This will depend on the model of the tracking system purchased from Rewire Security. Installing a GPS tracker on your vehicle can be simpler than you think. At Rewire Security we sell 'Self Install Tracking Devices' that can be connected directly to the vehicle's battery in just a few minutes. We also sell Plug & Play OBD trackers that can be fitted directly to the vehicle's diagnostic port. Another simpler option is a Rechargeable Battery Powered Tracker that can be charged at home and hidden in the vehicle.
Our fleet range trackers are designed to be wired directly to the vehicle's power system under the dashboard and we can provide nationwide installation if needed.
Can a GPS tracker be detected?
Yes, but most trackers are undetectable when the vehicles are stationary. This is because the tracker goes into a low-power sleep mode and will stop transmitting data. With the right equipment, they can be detected while the vehicle is moving.
What is the range on a GPS tracking device?
All our GPS trackers utilise the tracker's pre-installed data sim cards mobile data connection. This is used to send real-time location data to the GPSLive system. This means there are no range limitations and you will be able to track your vehicles from anywhere in the world.
How much does a GPS tracking device cost?
Currently Rewire Security sells GPS tracking devices starting from as little as £39.99inc for the hardware and £5inc per months for the service plan.
Do all GPS trackers have a monthly fee?
All Rewire Security GPS tracking devices require an active monthly or pre-paid service plan. Rewire Security plans are all-inclusive and will give you unlimited tracking for the plan period including the use of the tracking device multi-network data M2M sim card.
Is there a GPS tracker that doesn't need to be charged?
Rewire Security's hard-wired trackers do not need to be charged as they receive their power from the vehicle's power system. We also sell a range of rechargeable and battery-powered tracking devices that can last over 1 year from a charge depending on use and configuration.