Air pollution is one of the significant health concerns in the United Kingdom. Air quality levels in the UK tend to go beyond the legal limits framed by the government, with outdoor pollutants causing 40,000 excess premature deaths each year. But, the leading cause of air pollution in the UK is transport. Diesel and petrol vehicles emit nitrogen dioxide and other pollutants that are pretty harmful.
In 2020 during the Covid-19 lockdown, air pollution in the UK was incredibly less due to low levels of road traffic. Intending to create a zero-emission public transport system in London by 2050, the Mayor of London announced the Low Emission Zones (LEZs) scheme in Central London to curb air pollution and ensure public health.
The Congestion Charge is a £15 daily charge if you drive within the Congestion Charge zone from 07:00-22:00, every day, except for Christmas Day (25 December).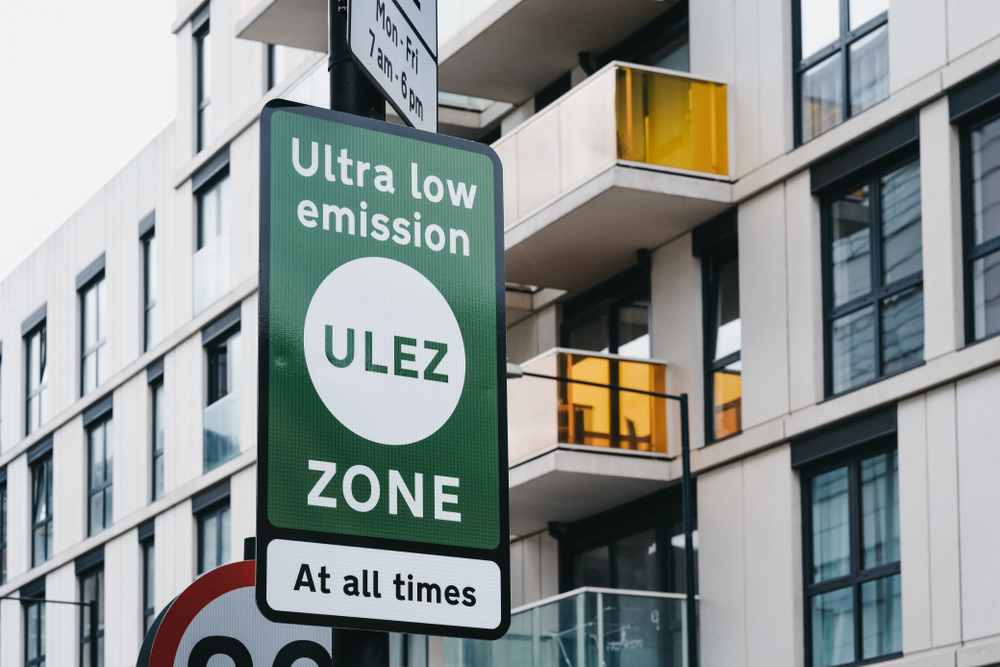 What are Low Emission Zones?
Low Emission Zones, also referred to as Clean Air Zones (CAZs), are specific areas in the country that penalize highly polluting vehicles based on Euro emission standards. Higher emissions vehicles can't enter a low emission zone, or if they want to enter, they have to pay extra charges.
Vehicles such as buses and HGVs that do not qualify for the emissions requirements will have to pay around £100 per day, whereas private cars and taxis will have to pay £12.50 a day.
If you wish to travel within a LEZ zone without a penalty, your vehicle registration date should be after January 2006 or a Euro 4 emission standard compliant petrol model. Similarly, a diesel vehicle should be registered after September 2015 or a Euro 6 emission standard compliant diesel model.
However, if your vehicle fails to comply with the Euro emission standards, you still have a chance to avoid the penalty, which only depends on your vehicle's kind and the type of LEZ. So there are four types of LEZs;
Class A: Meant for target buses, coaches, taxis, and private hire vehicles.
Class B: Meant for vehicles mentioned in Class A and heavy goods vehicles.
Class C: Meant for vehicles in Class B plus light goods vehicles.
Class D: This includes all types of vehicles, from heavy goods vehicles to cars.
Different signs and indications distinguish LEZs to make vehicle owners and motorists aware of the zone. Number plate recognition cameras record details of all vehicles that pass through the zone, and a database determines the charge of each vehicle.
The first LEZ in the UK was set up in London in 2008. Currently, Birmingham, Leeds, Southampton, Nottingham, and Derby are the low emission zones in the UK.
Why are Low Emission Zones being Introduced?
One of the apparent reasons for establishing low emission zones is to reduce local air pollution and improve citizens' health. Introducing such zones has helped London to reduce air pollution significantly. Under the new Ultra Low Emission Zone (ULEZ), London witnessed a 37% reduction in nitrogen dioxide compared to areas outside the zone.
Moreover, establishing such zones compels people to opt for public transport rather than driving in private vehicles. Public transport helps in reducing congestion, encourages people to walk to the bus stop, and ultimately improves air quality.
Another reason for setting up LEZs is encouraging people to shift to low-emission vehicles such as electric cars or plug-in hybrids. Electric vehicles emit less carbon than petrol and diesel vehicles. The use of electric vehicles can be a significant step towards smart city development.
However, studies show that areas outside LEZs are also showing improvement in air quality. In London and Germany, surrounding areas have witnessed an increase in cleaner vehicles, spreading the benefit of a LEZ.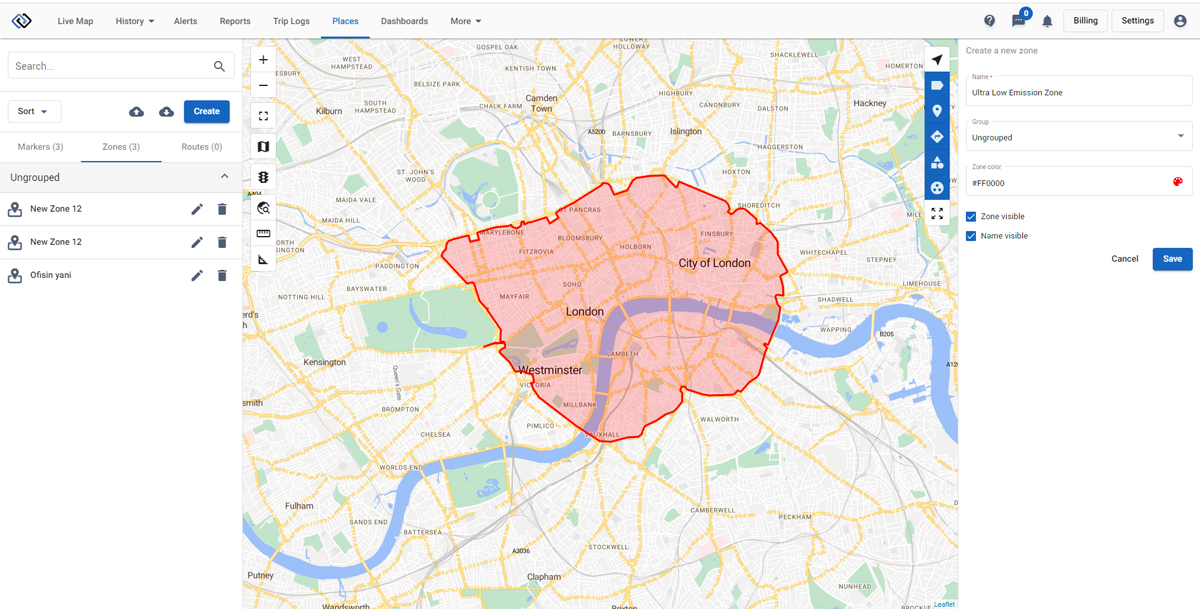 What Should Fleet Owners Do?
Around 23,000 small and medium enterprises operate in Central London. Hence, many fleets of such companies take essential trips in and around LEZs. Fleet owners have to comply with the stringent rules and penalties of the ULEZ as fleets can't avoid travelling within the ULEZ.
Besides aligning with the Euro emission standards, working on the vehicle type, and managing ULEZ payments and expenses, fleet owners should equip their fleets with GPS tracking technology. Using GPS Tracking Systems and vehicle tracking devices can help provide you with information on the best routes that fleets can take, involving the roads to be avoided that result in extra costs. With real-time data collection and smart sensors, fleet owners can get information on oil levels, battery levels, temperature, emissions, and much more.
Conclusion
The implementation of LEZs is beneficial and delivers results. Further, with the government ban on petrol and diesel vehicles by 2030, we can expect more electric vehicles on the streets. Fleet owners can embrace technological solutions to manage their fleets in LEZs as well as ensure they comply with all schemes and guidelines effectively.
Summary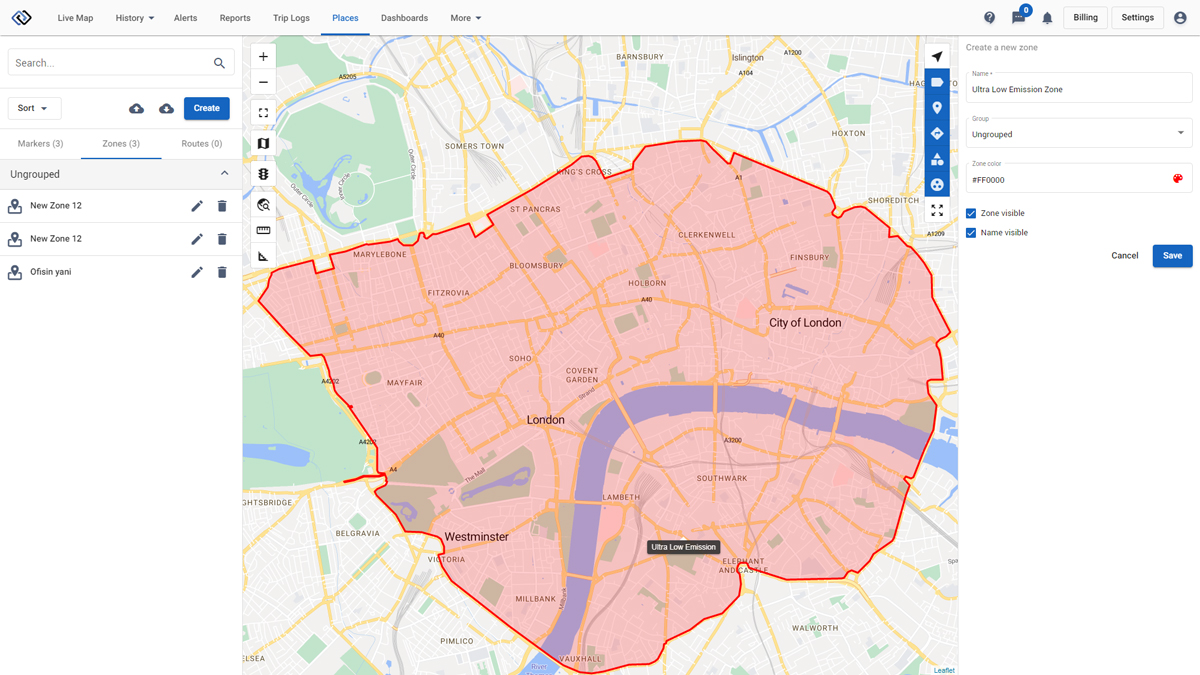 Article Name
Information about Low Emission Zones in the UK for Fleet Managers
Description
EVERYTHING YOU NEED TO KNOW ABOUT EMISSION ZONES FOR FLEET MANAGERS
Author
Publisher Name
Publisher Logo