With the advent of digital transformation, everything around us is like never before. Thanks to the evolution of the global satellite network and GPS (Global Positioning Systems) hardware, we now have GPS trackers that can help to track down lost and stolen items. Hence, companies worldwide are innovating new solutions to keep worries at bay and make accessibility easy. Apple introduced AirTag in early 2021, an intelligent tracking device to help find anything that is lost, stolen, or misplaced. But is it a good substitute for GPS trackers? Let's understand in detail the difference between AirTag and GPS trackers.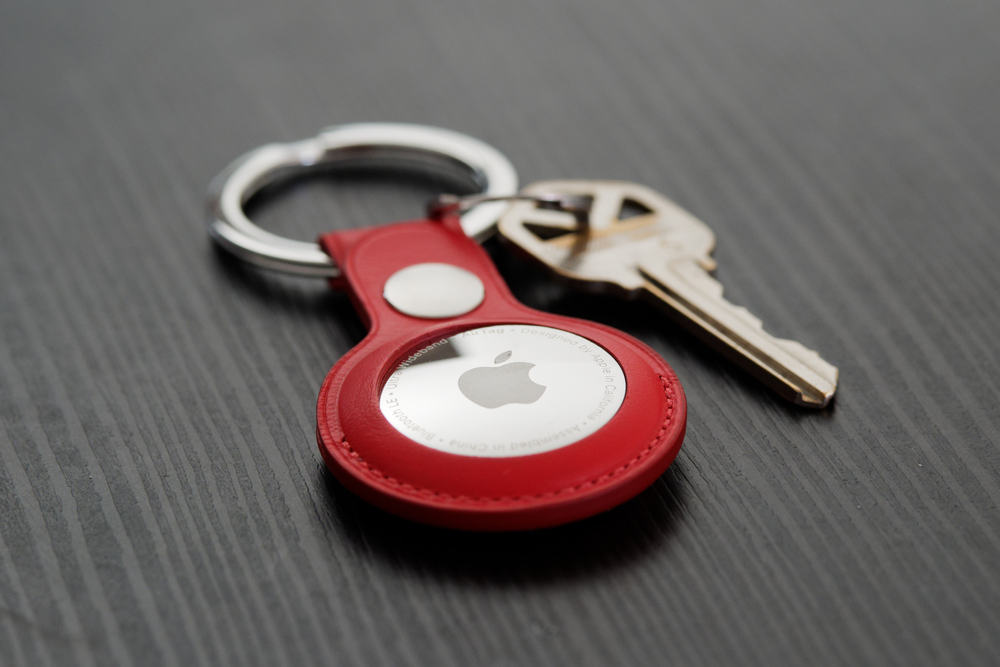 What is an AirTag?
AirTag is a tiny, circular-shaped tracker that helps you locate missing items with the Find My app. You can easily attach it to keyfobs, laptop bags and tiny things that you might lose. To find missing valuables, you can use the Find My network to locate them. The Find My network has around 1 billion devices enlisted that detect Bluetooth signals from a lost AirTag.
AirTags are compatible across all iPhone, iPad, or iPod Touch versions that operate on iOS/iPad 14.5 or later. Nonetheless, iPhone 11 and 12 with a U1 chip have access to the Precision Tracking feature that utilizes ultra-wideband technology to provide accurate distance and direction.
What is a GPS Tracker?
A GPS tracker is an intelligent device that links with the Global Satellites to help you track an asset, car person's or object's location across the planet with excellent precision. GPS trackers depend on a network of several satellites in orbit above the Earth, which continuously transmits identification broadcasts. GPS tracking devices acquire signals from satellites, and then using data triangulation, they can detect the device's location on the Earth and allow users to view its location on the map using a PC or a smartphone.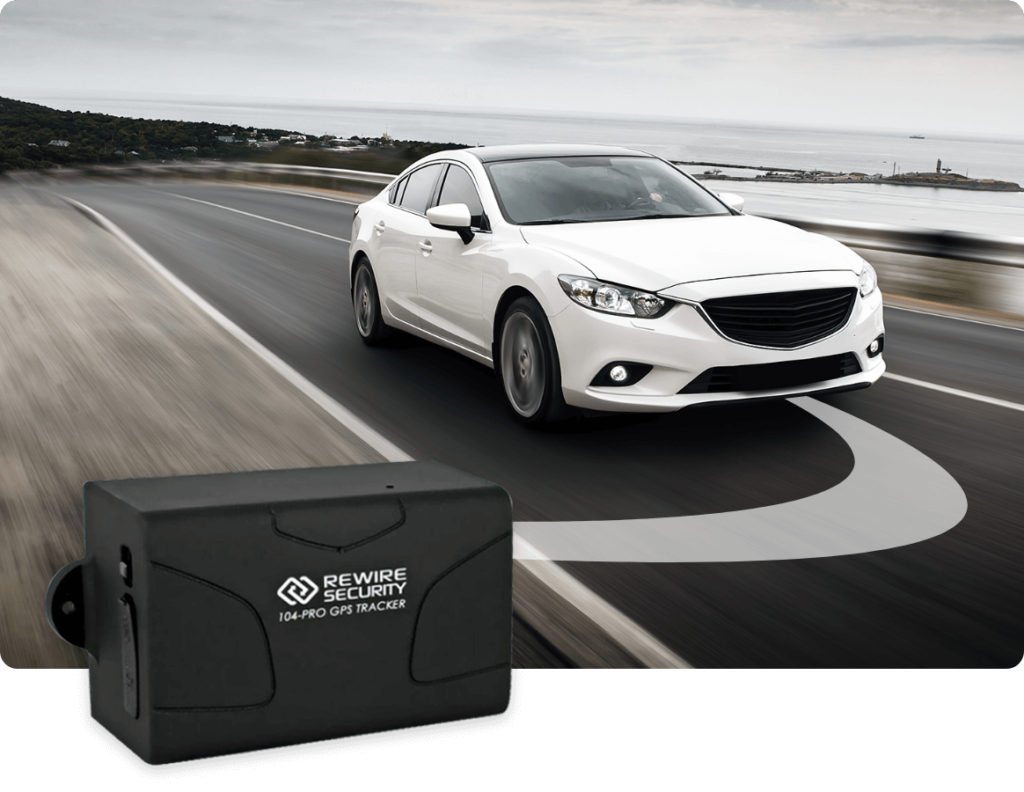 Differences in Technology (Bluetooth/GPS)
An AirTag works on Bluetooth technology that can help you find your missing items. Bluetooth technology can help you determine the location of an item if it is within the Bluetooth signal's range, which is usually approximately 200 feet. An AirTag is located on the map within the Find My app that utilizes Bluetooth signals from other unknown iOS and iPadOS devices on the planet. Trackers that rely on Bluetooth cannot operate as standalone devices. They depend on the Bluetooth devices to connect to and how strong the Bluetooth signal is between your device and the AirTag.
On the other hand, GPS trackers act as standalone devices as they offer constant connection to the object you wish to track by picking up signals from satellites. They have unlimited range and can determine the object's location anywhere on the Earth where GPS signals are available.
Use Cases of an AirTag
AirTags work best in everyday life, it can help you find items such as keys, handbags, glass cases, wallets, etc. Since AirTag works on Bluetooth connectivity and search networks, you cannot find items that are further than 100 meters. So, if you're using an AirTag, you need a network of Apple's devices that transmit Bluetooth signals to determine the location of missing items.
But, you will be able to locate items that are within the Bluetooth range. For example, if you can't find your wallet or keys, you can open the Find My app and find the last known location of your valuables with an AirTag attached to them. AirTag's built-in speaker will then play a sound and assist you with locating the items. Though the specific range is not clear, the maximum range it offers is approx 100 meters. Plus, it is water and dust-resistant.
If you're not within the Bluetooth range, you can use the 'Lost' mode feature that will notify you when the item is within the Find My network range.
Use Cases of a GPS Tracker
Unlike an AirTag, a GPS tracker does not depend on a device that can connect through Bluetooth for location updates. On the contrary, you can choose GPS trackers to find objects, people, pets, cars, and much more. These devices provide real-time movement updates with unlimited range and work best in open and larger unfamiliar areas. Hence, they are the best anti-theft gadgets in the market.
For example, your car is no longer in the parking lot you parked. If your car is equipped with a GPS tracker, you can open the mobile app of the GPS device and track the exact location of your car. With real-time updates, you can track and retrieve your car. They are portable, small, and compact that can be placed in your car, purse, or attached to your pet's collar. The battery of a GPS tracker lasts for approximately 3-6 months and needs charging at intervals. The cost of a typical GPS tracker is around $50-$200.
GPS trackers have no restrictions on the range, you can track anything and any time anywhere on the planet. They offer constant connection and real-time location details. Further, they are beneficial to ensure your kids' safety and protect them from bad actors. Similarly, you can track down your pets easily, no matter where they go. With location history stored in GPS devices, you can monitor and study the routes of your cars, where your kids go; companies can keep track of their fleets, know the exact location of the driver, etc. Moreover, they provide detailed reports highlighting crucial aspects such as fuel consumption, fleet maintenance, driver's behaviour, and a lot more to help companies determine fleet efficiency.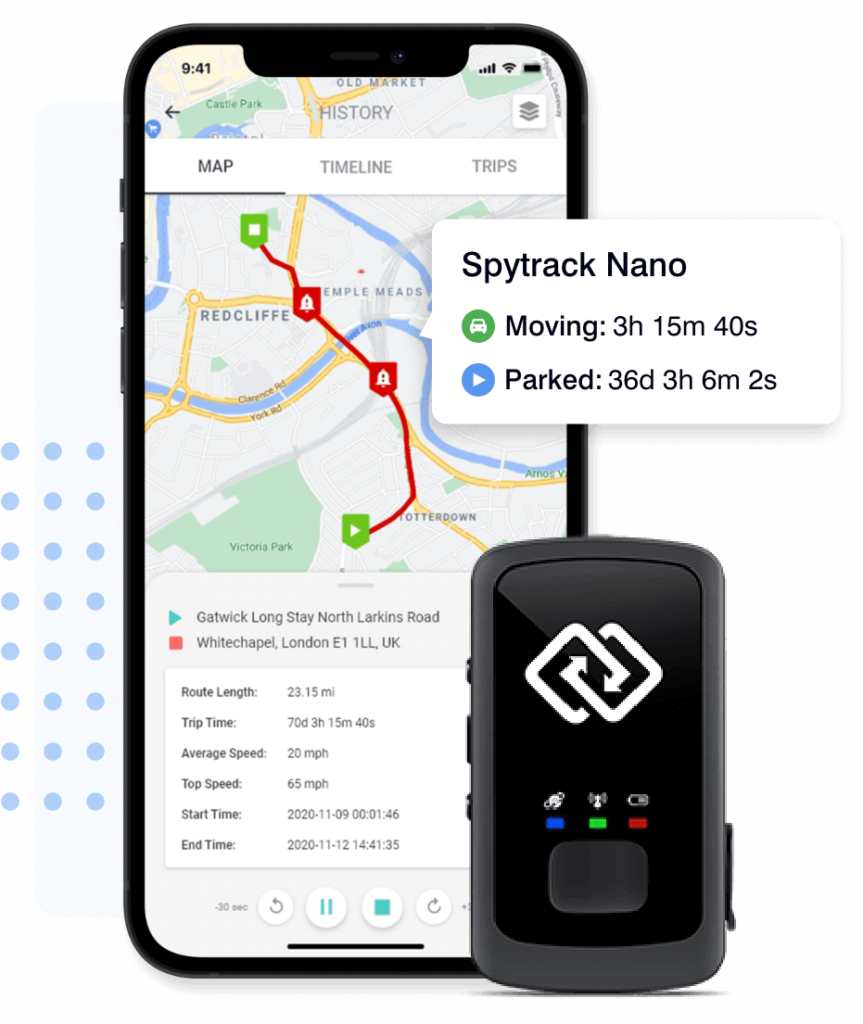 Conclusion
Both AirTag and GPS trackers have different purposes and use cases. But it's a good idea to be able to tell which one you need in a specific scenario. If you wish to keep track of personal items such as your laptop, keys, or wallet, you can use AirTag.
However, a GPS tracker is ideal when it comes to locating assets that travel a lot, distant objects and oversized items such as vehicles. They offer features beyond location tracking and navigation, which gives you maximum peace of mind.
Summary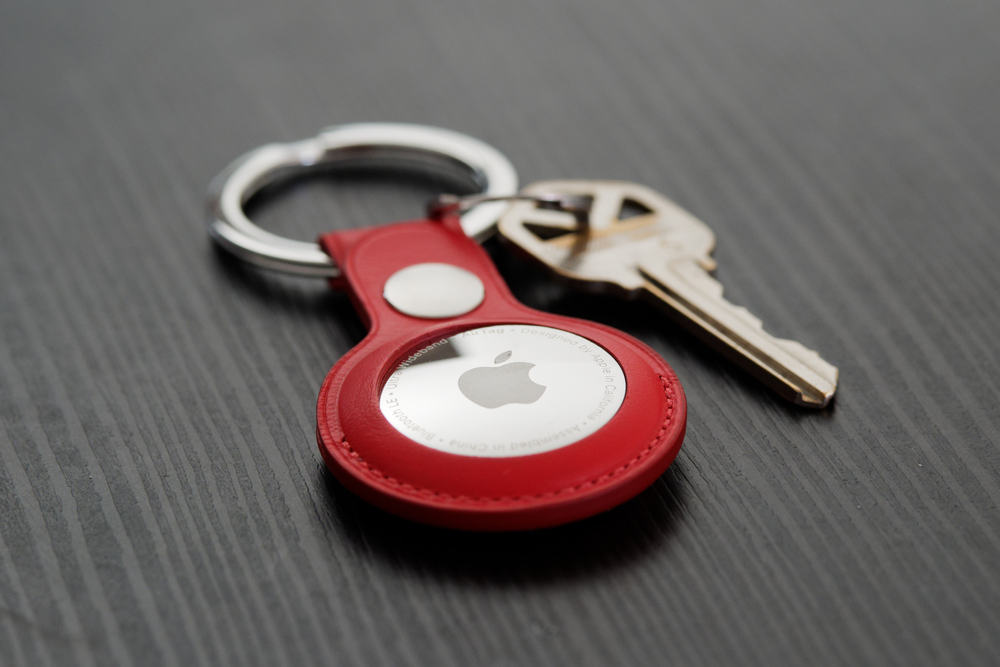 Article Name
Description
Apple introduced AirTag in early 2021, an intelligent tracking device to help find anything that is lost, stolen, or misplaced. But is it a good substitute for GPS trackers?
Author
Publisher Name
Publisher Logo