Telematics technology has been a truly groundbreaking development for the fleet business industry. Regardless of the sector, a business operates, there is a potential improvement that telematics systems offer from lowering the fuel usage to monitoring the real-time location of a truck to keeping immaculate trip records for mileage tax deduction. Despite their obvious benefits, most small business owners who have a fleet of vehicles tend to think that telematics solutions are a tool for bigger enterprises. The reality couldn't be farther from the truth because telematics systems provide cutting-edge solutions for fleets of any size and reduce the operational costs drastically even if a company has a small number of vehicles and on the contrary to popular belief; they are affordable even by small businesses.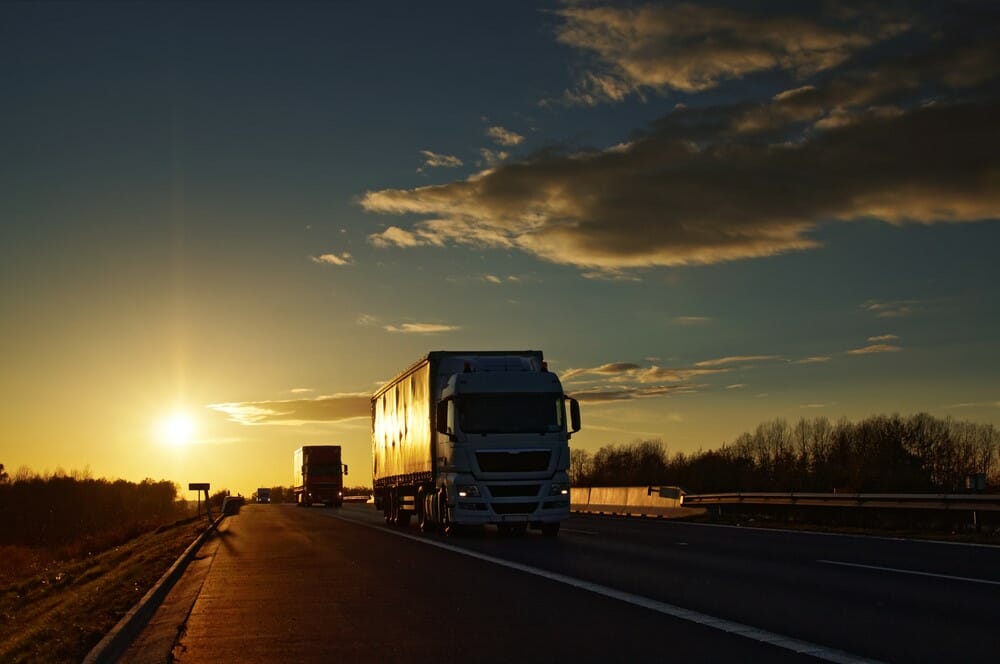 Whether a fleet business consists of just one vehicle or one thousand, telematics systems deliver visible cost savings, such as increasing business efficiency and improving customer experience. There are countless examples where a business adopting telematics systems have reported to increase their productivity by 50% and reduce excess fuel consumption. An efficient fleet can handle more jobs at a time and deliver more payloads with the same amount of resources resulting in increased revenue and lower costs.
Some business owners may ask how telematics systems can achieve such great results by just installing a tracking device into their vehicles. Well, the answer is quite simple, it is all about gathering vast amounts of data and processing it with sophisticated tracking software. There is a long list of advanced features and benefits telematics systems provide for their users to make running a fleet business easier. Let's take a look at some of these prominent tools and features and how they help business owners with their daily struggles.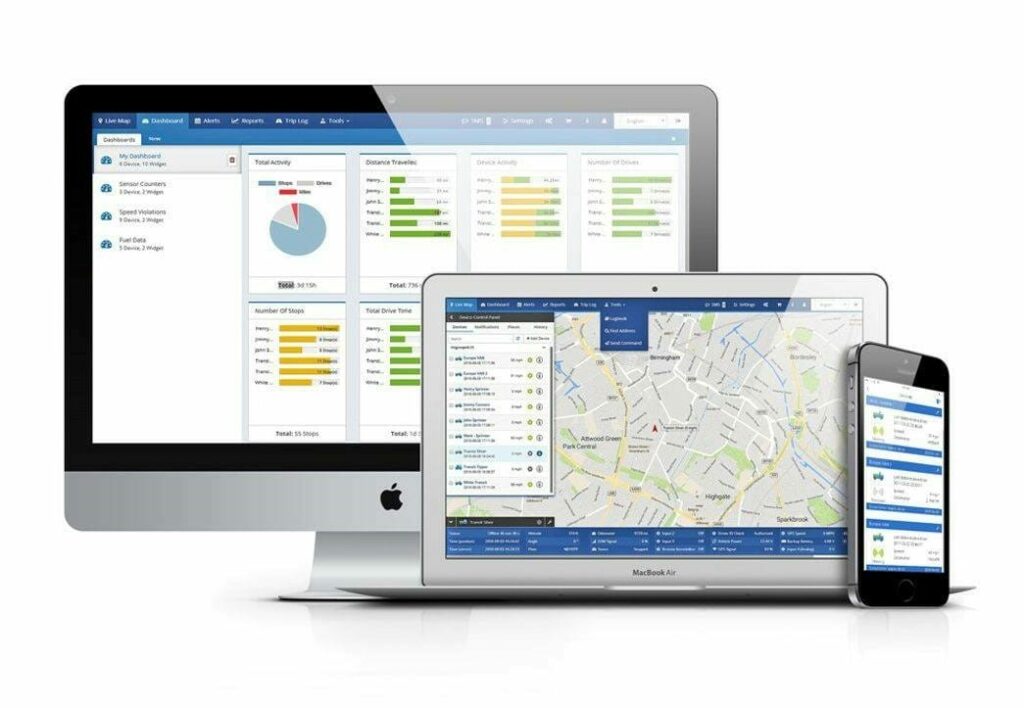 Driver Behavior Analysis
Drivers are the backbone of every fleet business. Their behaviour behind the wheel – good or bad – directly reflects on the company and affect operational costs such as fuel costs and maintenance bills. Data on driving behaviour such as; how fast, for how long and how well a vehicle is driven gives fleet managers insight into the behaviour pattern of drivers. Dangerous and unwanted driving habits such as harsh cornering, sudden braking, and idling need to be monitored closely and have to be dealt with to keep a healthy fleet.
Security of vehicles is also a major concern for fleet operators when there are massive vehicles and busy drivers involved in an operation. Continuous monitoring limits drivers' risky habits and encourages them to follow the rules. Real-time data allows fleet managers to respond to anything that the tracking system flags such as speeding and idling for extended periods of time. Telematics devices can help identify the drivers who are performing poorly and in need of additional training; informed drivers are less likely to engage in any reckless behaviour and follow the company policies to make their working conditions safer and more productive.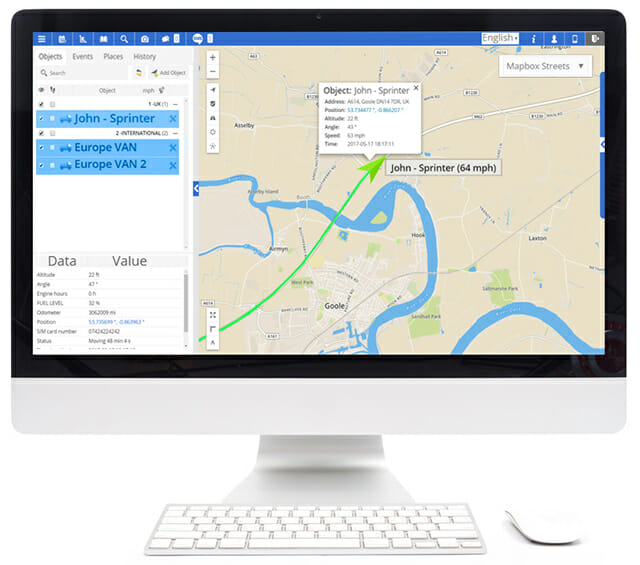 Sensors
Telematics data is mainly collected by sensors; their sole purpose is to detect changes or events in a particular environment and report this information to the live tracking platform. Telematics devices are armed with accelerometers and a set of hardware sensors that can be utilized to gather and transmit essential vehicle data such as ignition status, fuel level, open-door sensors, and oil level.
Different industries require different types of telematics data and sensors can help obtain the requested data for the fleet businesses. As an example, a fleet company that mostly transports large payloads over long distances can benefit from lowering their fuel expenses. Fuel sensor gathers extensive data about fuel consumption and sends the data to the cloud-based tracking server. Fleet managers can access this data and generate fuel reports to identify the causes of fuel waste and put a stop to them.
Another good example; temperature sensors can help food delivery businesses to keep their goods fresh and inform their customers about the status of their delivery. Fleet operators can customize their data to accommodate the needs of their customers to support their operation. SMEs can fully take advantage of sensors on the telematics devices to improve their operations and reduce their costs.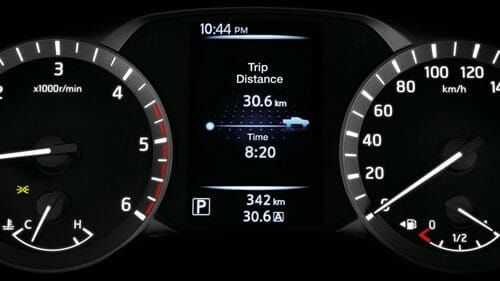 Trip Log
Even though SMEs employ the services of fewer vehicles, these companies still log thousands of business miles every year. Keeping detailed records of these business trips and deducting them from their taxes at the end of the tax year is a great way to reduce costs for companies with a smaller budget. The mileage tax deduction service by HMRC is intended to compensate fleet businesses of all sizes for their operational expenses such as registration fees, depreciation, fuel costs, maintenance, and insurance payments. HMRC determines a mileage deduction rate every year for all vehicle types, and this rate is subject to change due to the changes in the market. Business mileage records have to be impeccable and include specific information about every business trip such as the date, total mileage, purpose of the business trip and destination. While this task may seem easier to accomplish compared to larger enterprises, it still requires large amounts of telematics data and a lot of executive work hours. Trip Log mileage logging can help SME owners and operators access all the necessary information, help them identify the business trips with ease. Trip Log allows companies to present comprehensive reports to HMRC for mileage tax deduction.
The number of small to medium-sized businesses adopting telematics solutions into their infrastructure is growing every day as they begin to appreciate the benefits of these advanced systems. Telematics devices improve the visibility of fleet vehicles immensely as they send frequent data updates to the cloud-based tracking platform. Managers can monitor the location of their vehicles and drivers in real-time as well as gain access to a plethora of information that can be used to make adjustments to streamline their operations. By fitting telematics devices on their fleet vehicles, operators of SMEs can eliminate driver-related safety issues, maintain a healthy fleet and lower operational costs substantially with prominent features such as a trip log.
Industry View
Telematics device technology has long since evolved beyond a simple location tracking system. Telematics solutions provide a wide range of powerful tools that can help SMEs to grow and become a profitable business.
Summary
Article Name
Telematics: Changing the Way Small and Medium Fleets Operate
Description
Telematics and GPS Tracking Systems are changing the way small and medium businesses with vehicle fleets will operate beyond 2021.
Author
Publisher Name
Publisher Logo