The market for GPS vehicle tracking devices is extremely widespread in the UK. For a customer with a background in technology and gadgets, this means competitive pricing and – with the right choice – high-quality devices. But there are hundreds of tracker models to consider, making it difficult to choose the best one. There are several things to look for while choosing a GPS vehicle tracker. There are specialized vehicle trackers for different types of vehicles, such as cars, trucks, vans, and motorcycles so that the ideal tracking system will consider the type(s) of the vehicle(s) as well as the latest innovations and developments in the GPS industry.
GPS technology is constantly evolving; scientists discover new ways to enhance existing GPS-based technologies and invent new solutions to meet the emerging challenges of our daily lives every year. The future of GPS, supported with smart technologies such as IoT and telematics systems, is looking bright and in2019, a lot of new and exciting developments await us.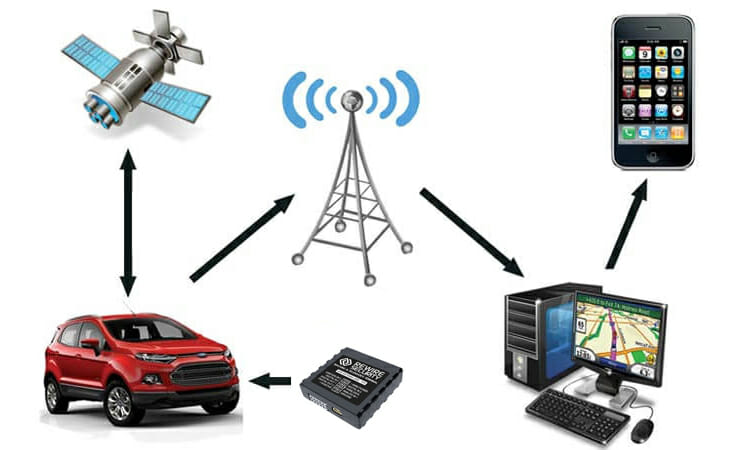 When searching for a GPS tracking system, the first thing you should do is establish a good sense of the purpose. Make sure you know why you want a vehicle system, the features you will need and the scale of your budget. You need to understand how vehicle tracking works and the benefits of integrating a tracking system.
The main benefits of installing a vehicle tracker on personal vehicles;
Improved vehicle security and theft recovery,
Real-time location of the vehicles – on demand,
Fuel management and reduced fuel costs,
Improved driving performance,
Easier route planning,
Additional benefits of installing trackers on vehicles in a business fleet;
Increased efficiency and job completion rates,
Improved fleet vehicle and driver safety,
Preemptive vehicle maintenance management,
Faster customer service,
Lower overall costs,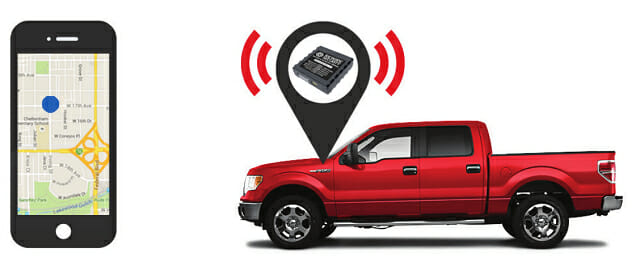 Vehicle trackers have been around since the early 2000s. Tracking software services and tracking devices based on GPS location technology have been improving on a yearly basis in response to consumer demand and the features used. As a result, there are now hundreds of battery-powered or hard-wired trackers available for purchase. By simply installing a vehicle tracker the size of a matchbox in your car, you can locate it anywhere in the world, using nothing but your smartphone. Real-time location reporting, vehicle recovery against theft and reduced fuel costs are the most beneficial features of vehicle trackers. By using GPS tracking software to track the location of vehicles in real-time, managers are able to plan better routes to improve delivery times and reduce fuel usage, while reducing the risks taken by employees working in urban areas. What's more, by dispatching the closest vehicle to a job, managers can assist drivers in avoiding traffic jams and roadworks; in return, this reduces fleet costs and increases business profits.
What are the key features to look for before buying a Vehicle Tracker?
Design and features of the tracker,
On-demand Real-time tracking,
Location update intervals,
Monitoring capabilities and Mobile APP,
International use,
Costs & Support
Rewire Security tech team have spent thousands of hours testing vehicle trackers in the office and on the roads. For the past five years, we have tested tens of vehicle trackers from manufacturers all around the world. We came to the conclusion that essentially, what you need is what you should get. There are trackers on the market ranging from £50 to £500. You should never pay more for a tracker that you won't utilize to its full potential and never buy a cheaper model that won't cover your needs. As a result, we focused on only offering our customers the most reliable and affordable GPS based vehicle trackers along with a GPS tracking software and mobile app to ensure the users can locate their vehicles on demand, anywhere in the world without paying thousands of pounds for GPS systems.
While for everyone we hope the best in life, unfortunately, bad things happen in life. Having your valuable car stolen is one of the worst, and it will leave you frustrated and, in many cases, without any ideas on what to do next. Buying a vehicle tracker before your car is stolen is a no-brainer, to say the least. And if you made up your mind to buy one, we came to a conclusion that; when you are choosing a GPS system for your vehicle or your business, the list below is what you should be looking for.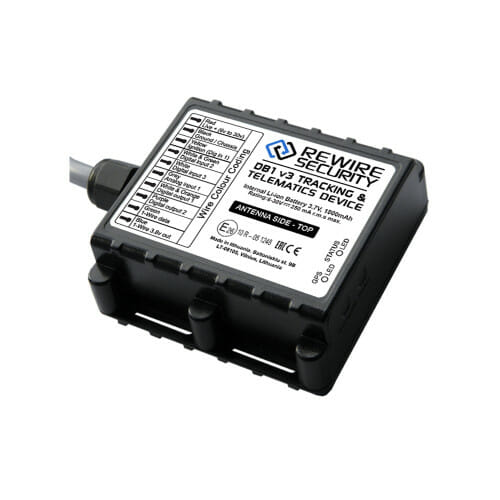 Design and features of the tracking device
First of all, a vehicle tracker must have a solid and waterproof (or at least water resistant) design to endure the harsh environment conditions when placed inside a car. The tracker must have a well-placed GPS and GSM antennae to able to receive GPS signals and transmit location data via GSM. Most of the latest tracking devices have a GNSS module instead of a GPS module. GNSS combines four different satellite systems – GPS, GLONASS, GALILEO, GLONASS – into one to make sure you get the most accurate location anywhere in the world. Make sure you are purchasing a vehicle tracker that's GNSS compatible and has a rugged design to withstand the test of time.
On-demand Real-time location tracking
The most distinct feature of a vehicle tracker is that it enables the user to view the location of an object in real-time, which is what sets them apart from vehicle alarms. But there are some trackers on the market that either doesn't offer a real-time update or do not use GPS at all. Some of these trackers store the location of the vehicle to memory inside to be retrieved and monitored later. Make sure you chose a vehicle tracker that's capable of transmitting the location of an asset in real-time.
Location update intervals / how often is the location updated
Location update intervals are an important factor when buying a vehicle tracker for your car. Each vehicle tracker on the market has a minimum and maximum update interval settings. Consider how frequently you'll need the location updates. Lower update intervals (5s – 10s) are better for accuracy and the accuracy of the history trail when monitoring where the car has been in the past, higher update intervals (30s – 60s) are not ideal for tracking a vehicle because you will have access to the location on the map at every interval.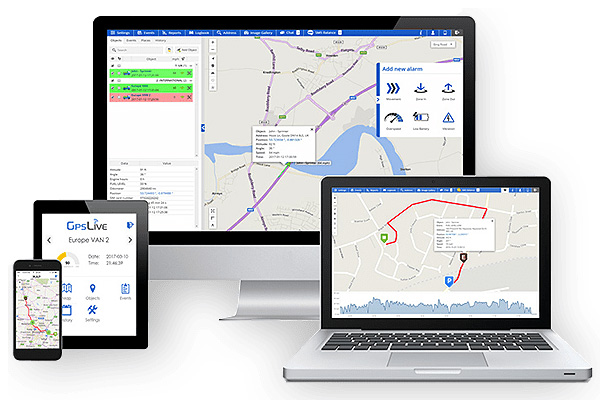 Monitoring capabilities and a Mobile APP
Vehicle trackers are not the type of gadgets that you will interact with every day. Instead, most people only install the device and do not even see the tracker again for months or even years. What you interact with is the GPS tracking software that displays the location of the tracker in real-time. Make sure to choose a brand that offers a reliable software; that's easy to use yet functional. The existence of a mobile tracking app comes handy when you are out and about and what to check out where your vehicle is. If you do not have access to a computer or if you're abroad, you should still be able to locate your vehicle using a simple mobile app.
Vehicle trackers come with a long list features and it's almost impossible to get a tracker that offers all of these features, even if you can find one, the price will be exaggerated and you could end up paying big bucks for what you don't need. However, there are some features you will have to make sure your vehicle tracking system covers.
Speed alerts: Try to choose a GPS provider that lets you set alerts for speeding, such as if a driver is travelling over the legal speed limit. Alerts should be delivered via SMS, email and smartphone notifications.
Ignition on/off alert: Alerts for when the vehicle engine is turned on or off.
Route history log: You should choose a provider that saves and stores to routes taken by a vehicle. Detailed route history should be easily accessible to manage a fleet properly.
Geo-fence zones: Geo-fence zones are virtual boundaries on the map that you can draw to get a notification when a vehicle breaches that zone.
Smartphone notifications: Instant notifications should be delivered right on your smartphone, free of charge.
Different map views: Different map views allow the user to easily assess where the vehicle is. (Satellite – roads – hybrid)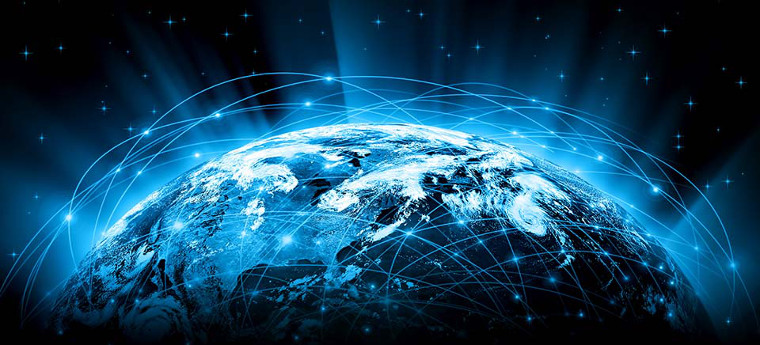 International usability
If you or your business fleet often travel abroad, make sure you chose a vehicle tracker that's able to transmit data using GSM in foreign countries. Most of the trackers offered in the UK are only able to work in the UK. A foreign country is one of the easiest places to lose track of your vehicle; if you're planning to travel, you should choose a brand that offers a Global Roaming option.
Costs & Support
A vehicle GPS tracker is your last line of defence when it comes to securing your vehicle or business fleet so make sure to buy a tracker that's backed by capable customer support. Try to look for manufacturers that offer at least a direct phone contact in case you need help with the tracker. Make sure the tracker come with at least one year warranty. Consider the initial tracker price as well as monthly subscription price before making a purchase. GPS tracking software subscriptions range between £10 and £30, make sure the service is reliable and good enough to handle all your specific requirements from a tracking system.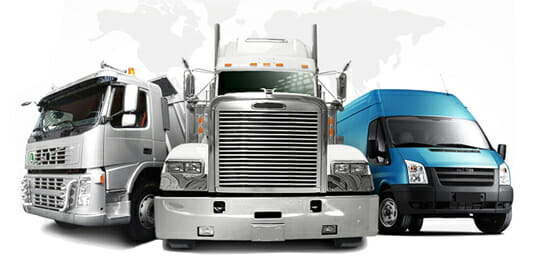 Conclusion: It's always a good idea to do a thorough research before purchasing an electronic device, so you don't end up regretting your decision. The peace of mind of having a vehicle tracker makes it a necessity for both personal use and for business use. And, it will help you run your business smoothly and give you satisfaction when it comes to knowing the whereabouts of your vehicles and employees. For the most part, vehicle trackers operate smoothly and do not require any maintenance. Make sure you purchase a tracker that fits your needs, comes with software and a mobile app, offers international coverage and make sure it doesn't require an expensive monthly subscription.
Summary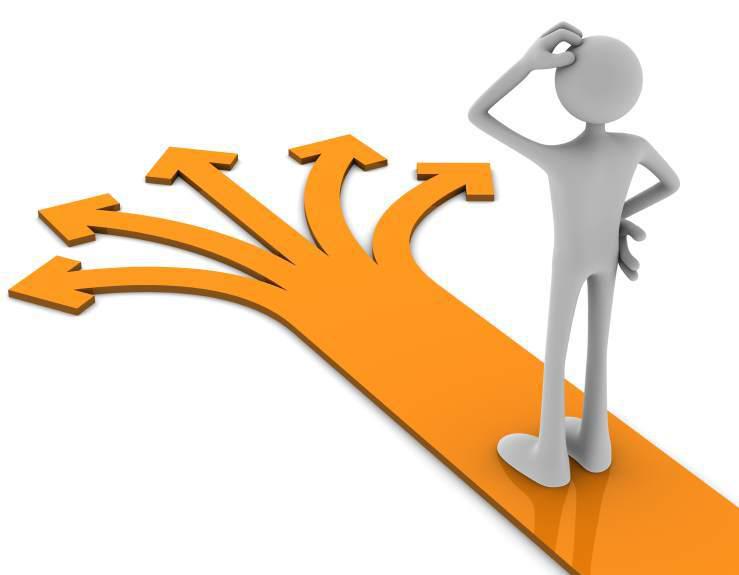 Article Name
How to Decide Which GPS Vehicle Tracker to Purchase in 2021
Description
Which software features and hardware functions to look for on a vehicle GPS tracker in 2021 before making a final decision.
Author
Publisher Name
Publisher Logo