Car Security Product of the Year 2019 – Honest John
Spytrack Nano has been awarded Car Security Product of the Year 2019 by Honest John.
– Our winner is simple but brilliant and could be the difference between your car disappearing for good or being recovered. It's a tracker that comes with the option of an ultra-strong magnetic box to attach it somewhere out of sight on your car's bodywork. The app integrates Google Maps and the topography can utilise satellite imagery if you choose. Using the desktop site you can set up 'geofence zones' that allow you to place markers on the map so that if the tracker goes outside of them you'll be alerted. – Honest John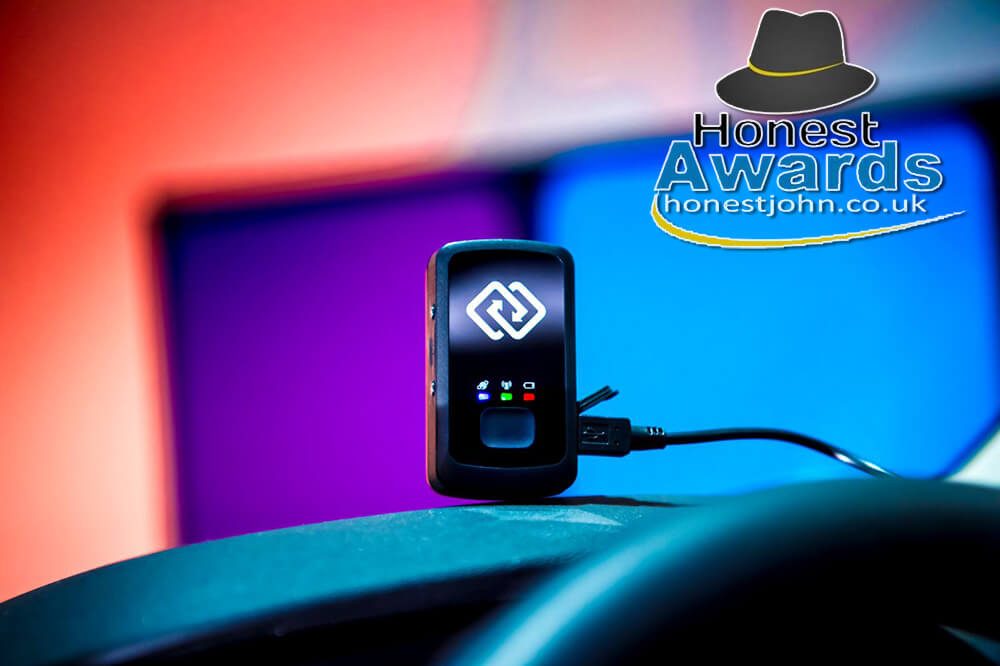 GPS tracking devices designed for personal use – for tracking people, vehicles and assets – can provide individuals with a great sense of security. SpyTrack Nano offers prominent tools such as geofence zones, sensors, real-time tracking, route history and an SOS button, which can help you to protect your loved ones and keep you informed about them at all times. In a state of emergency, distressed individuals can press the panic button on the device to alert their family members about their predicament. With precise location data at hand, responsible parties can either send medical aid or rush to their side depending on the severity of the situation.
Personal tracking devices are the perfect solution for monitoring the movements of family members, vehicles, employees and portable assets. You may not be able to accompany your children, spouse or elderly relatives wherever they go, but with SpyTrack Nano, you'll feel assured that they're safe – they can always contact you, and you can always find them.
Let's take a look at how you can use SpyTrack Nano to protect your family members and vehicles
Activation Process
Before you can start tracking people and assets with SpyTrack Nano, you first have to activate the device to start its positioning and data services. It's a straightforward process, and all you need is your smartphone.
Begin by removing your SpyTrack Nano and the user manual from the box, and find the barcode on the bottom – you'll need it to register your device. Open the Google Play Store or App Store on your smartphone or tablet and search for the SpyTrack App. Install it on your mobile device.
Start the app and click "Register" on the login screen. Register your device using the "Scan Barcode" feature. Simply point your camera at the barcode on the box your SpyTrack Nano came in, and the app will do the rest. Once this process is complete, enter your e-mail address, pick a password, and choose a name for your tracking device. On the next screen, you can select a service duration of between 1 and 12 months. You'll then be directed to the payment screen. To complete the transaction, either scan your credit card or enter the information manually.
Once the payment is complete, you can start using your tracking device via the SpyTrack App or spytrackgps.co.uk website to keep track of a family member, asset or vehicle.
Alternative Activation Process
-Remove the SpyTrack Nano and user manual from the box,
-Open Google Play or the App Store on your smartphone or tablet,
-Search for the SpyTrack App and install it,
-Start the app and click "Register" on the login screen,
-Click "Scan Barcode" and point the camera at the barcode on the SpyTrack Nano box,
-Enter your e-mail address and password,
-Choose a "Service Duration" and enter your credit card information,
-You can scan your credit card to enter the information quickly,
-Once the payment is complete, the device will be activated and ready to use.
How to Use the Spytrack
SpyTrack Nano provides a convenient solution for many of the problems you face when trying to keep your loved ones and assets secure. Simply give the tracker to a family member or place it in your vehicle to watch over them. SpyTrack Nano is one of the smallest personal tracking devices on the market – it weighs just 63 grams and is roughly the size of a matchbox. And, its battery lasts up to 10 days between charges, so you can be confident it won't run out of charge at a key moment.
SpyTrack Nano is ideal for tracking vehicles, and additional accessories such as a magnetic case, hard-wiring cable and USB car lighter charger make it even easier. The magnetic case is strong enough to withstand harsh environmental conditions and allows you to attach your SpyTrack Nano to any flat metal surface on your vehicle. With a hard-wire kit or car charger, you'll never have to worry about recharging your SpyTrack Nano again.
SpyTrack Nano offers a wide range of powerful tools – from real-time tracking to an emergency SOS button – that can be used to ensure the safety of your loved ones or enhance the security of your assets.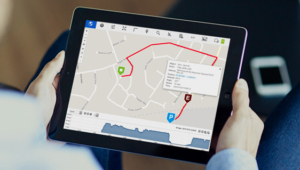 1) Real-time Tracking
The leading use of GPS tracking devices is to locate people and assets on-demand. SpyTrack Nano can be used to pinpoint the exact location of tracked objects in real time, so you can always check that your family members are safe and your assets are secure. In the event of an emergency, you can instantly locate a loved one, and either rush to their aid or send medical assistance. Emergencies are always time-sensitive; it's crucial to send help immediately. Real-time tracking is essential to locate people and objects quickly. Real-time tracking is also useful for fleet managers who want to perform spontaneous checks to see if company vehicles are on their intended routes or if they have deviated from their paths.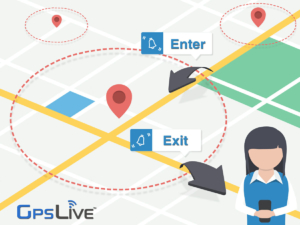 2) Geofence Zones
Create virtual perimeters around specific locations on the map using the Geofence Zone feature. You can choose to receive Zone in/out Alarms whenever the tracker enters or leaves an area. Geofence zones can also be considered safe zones – these are places that, as long as your loved ones or assets are inside them, you don't have time to track their location actively. We are all busy people, so knowing that your employees or family members are where they should be without constant updates is a blessing for individuals and business operators alike. You can create geofence zones by logging into your account at spytrackgps.co.uk.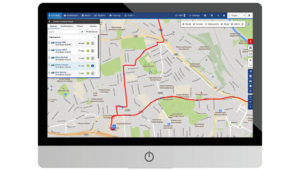 3) Route History
SpyTrack Nano gathers and stores the previous routes it's taken for up to 3 months. For concerned parents and business owners alike, route history is an invaluable tool to keep an eye on where your loved ones or fleet vehicles have been. As well as identifying any unauthorised vehicle use by company employees, business managers can analyse this data to plan more efficient routes. Family members can check a loved one's driving habits to encourage safer driving, or their past locations to make sure they were where they were supposed to be.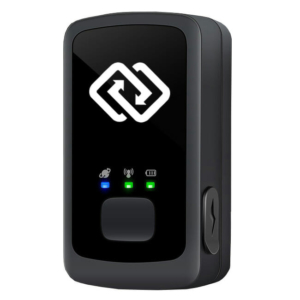 4) SOS Button
SpyTrack Nano is equipped with a built-in panic button for emergencies. You can designate several people who will be notified by text or push notification as soon as the panic button is pressed. Combined with real-time tracking, the panic button greatly increases the security of your loved ones, as the risk of injury in an emergency is dramatically reduced by a quick response. SpyTrack Nano offers peace of mind and sense of security that no other device can provide, by allowing you to stay in touch with your family members or quickly send for help with just a quick click of a button.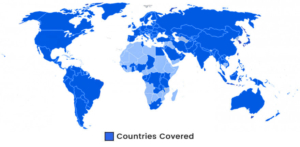 5) Global Coverage
Personal tracking devices are used to improve safety and security, so it's vital that they stay connected regardless of where in the world they are. SpyTrack Nano can be used without interruption in over 150 countries, so you can keep track of your family or vehicles wherever they go.
SpyTrack Nano is one of the smallest GPS tracking devices in the world, but it provides the highest level of protection for your loved ones, vehicles and assets. For just £59.99, you can monitor the movements of almost anything, anywhere in the world, simply through an app on your smartphone or computer. And, we can't forget the innumerable business applications of SpyTrack Nano with its readily available, accurate and actionable data; use it to follow and issue commands to each of your employees in real-time. SpyTrack Nano is unmatched on the market with its sophisticated technology and affordable price; if you are looking for a reliable personal tracking device to improve the safety of your loved ones, vehicles or assets, SpyTrack Nano is the best choice out there.
For more information, please visit the Spytrack Guide website.
Summary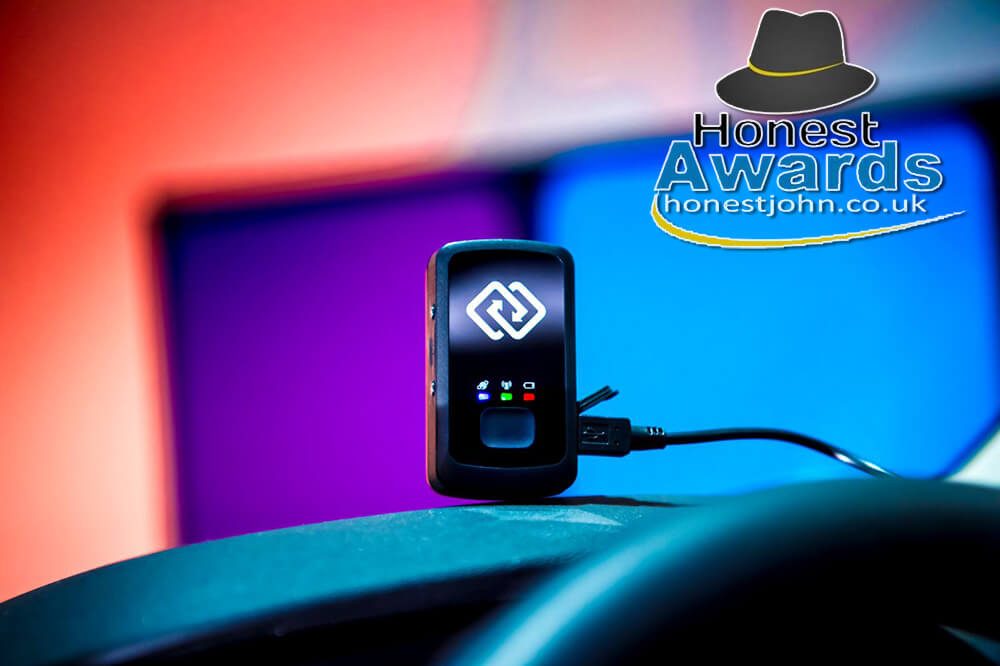 Article Name
Spytrack Device Activation - Software and App User Guide
Description
Spytrack activation guide and user manual. Tips on how to get the most out of your Spytrack nano GPS tracker and our apps.
Author
Publisher Name
Publisher Logo