Drone GPS Tracker Small & Portable
Drone tracking bundle includes the tracking device, drone holder, 1-year unlimited GPSLive software usage and 1-year global connectivity (SIM card). After attaching the tracking device on your drone, it will automatically start reporting its location and it will continue reporting its position and speed, along with many other useful parameters to our cloud-based GPS Tracking software GPSLive. You can access GPSLive from PC, Smartphones, Tablets anytime, anywhere. There is no need to install any proprietary software or maps to your computers. Everything is accessed over the web and you can use our free app for your smartphone or tablet device. GPSLive allows you to locate anything in real-time, anywhere in the world and displays its previously route history for up to 90 days, route history is stored on GPSLive for 360 days.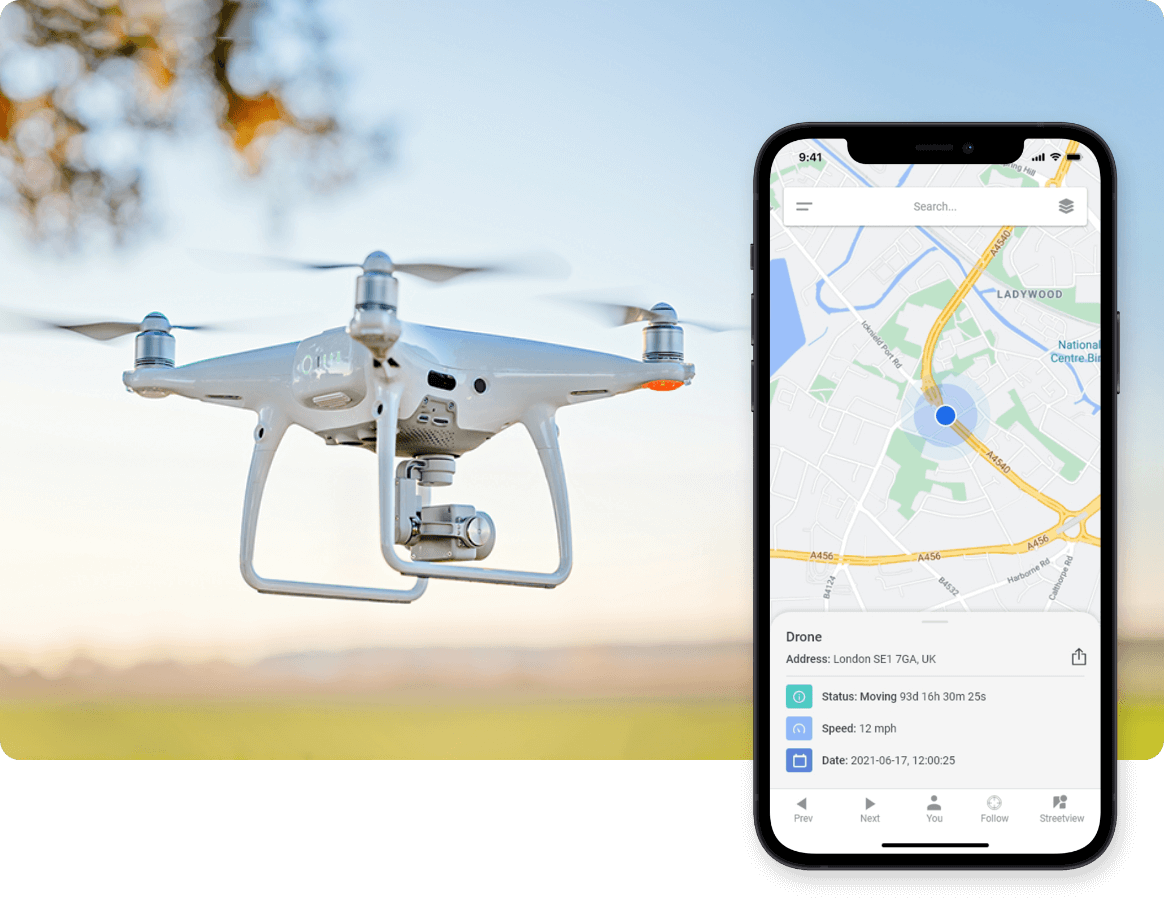 UK, EU or Global Coverage
GPSLive service subscription includes coverage in UK & EU, with an optional coverage for more than 120 countries, unlimited GPSLive software, and GPSLive app usage. The tracker will be supplied pre-configured by our team of experts, and it will installed with a multi-network SIM card. Our M2M SIM cards will pick up the best signal in 120 countries and there are no extra roaming charges or hidden fees when you're abroad.
Prepaid tracking service options.
Unlimited GPSLive software and app access, only one cost. No hidden fees or long contracts.
Previous Route History
GPSLive cloud-based GPS tracking software is engineered to meet the highest demands of individual users, small businesses to enterprise level fleets without compromising ease of use.The location of each asset is automatically updated on the map in near real-time. GPSLive allows users to view previous route history and trip timeline, to find out when and where a vehicle has been in the past.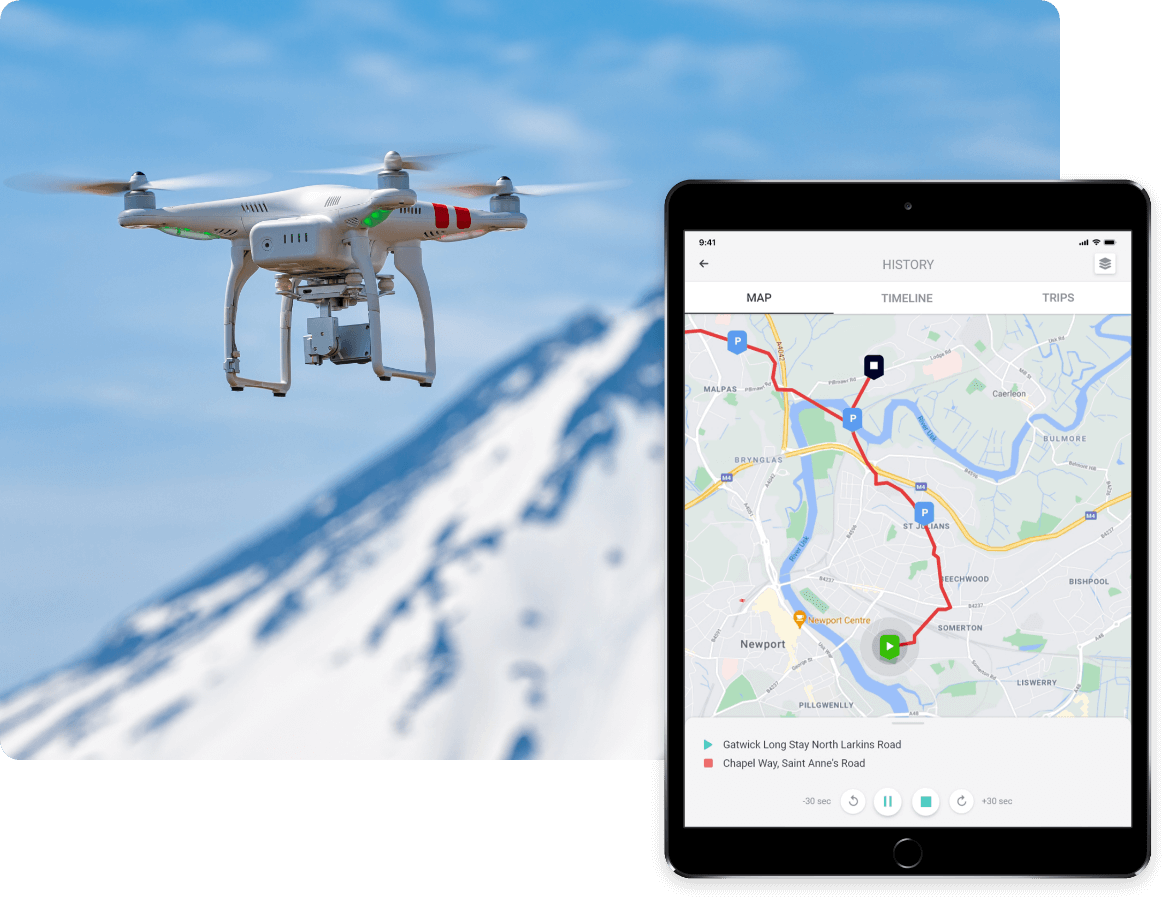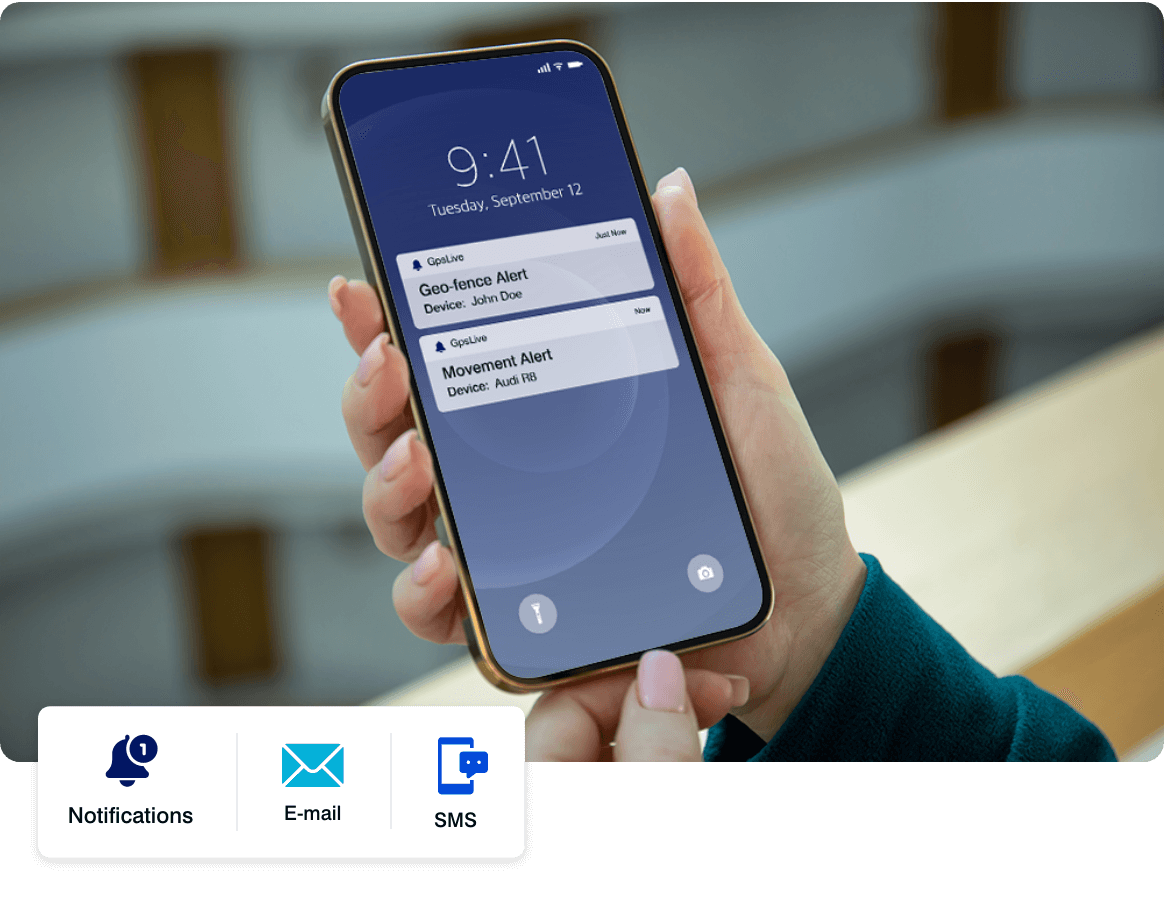 Alerts & Notifications
Setup alerts for important events such as; speeding, idling, moving, out of work hours use, or draw boundaries around important areas to use the zone in and out alerts to get instantly notified if a vehicle enters or leave the zone. You will be able to opt. in to get notified by SMS, email or push notifications on your smartphone if you use the GPSLive app. Alerts allow you to keep an eye on your valuable assets or vehicles at all times.
Key Features
Real-time Tracking
Track the location of your drone in real-time.
Small Design
Drone tracker is the size of a matchbox, 44 x 43 x 20 mm.
Lightweight
Drone tracker weighs only 40 grams and the holder 10 grams.
Ignition Status
Monitor your vehicle's ignition status at all times. Get notified instantly if the engine is turned on or off.
Geofence Zones
Draw boundaries around important locations on the map to get notified if a vehicle enters or leaves the zone.
3 Days Stand-by
Drone tracker has an 800 mAh li-ion battery and offers up to 3 days stand by.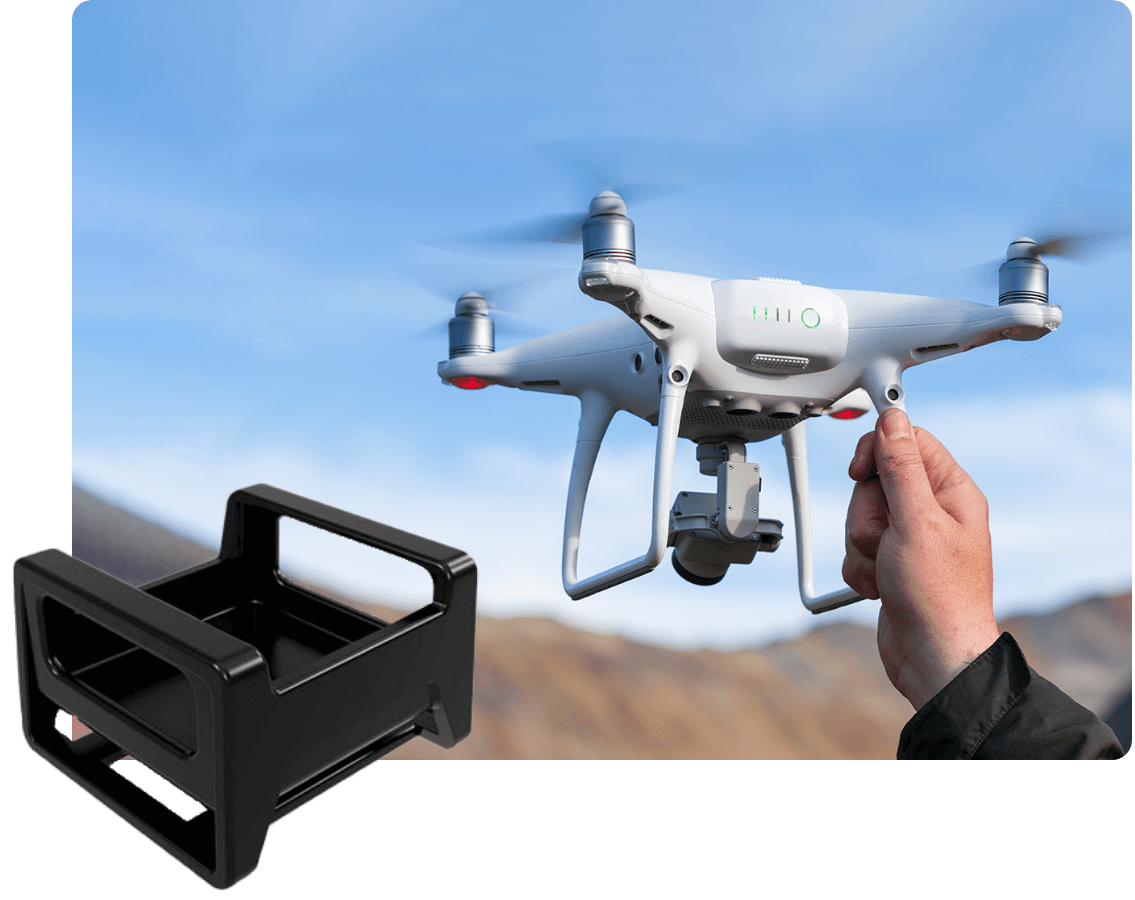 Drone Holder Included
Drone GPS Tracker Bundle comes with a drone holder included in the package. Drone tracker weighs 50 grams (with the holder included) and it will not cause any stability, balance or any other issues for your drone. Drone fly-aways are dreadful, but they don't mean the demise of your drone since most manufacturers offer repair services. Drone tracker allows you to locate your drone instantly if it falls down from the sky or in any other accident. Using the drone holder included in the package, drone tracker can easily be attached to any size of a personal or industrial drone.
Additional information
| | |
| --- | --- |
| Weight | 350 g |
| Dimensions | 10 × 5 × 10 cm |
| Brand | Rewire Security |