Mobile Tracker APP
Compatibility:
GPSLive Mobile Tracker APP
Improve the safety of kids and locate elderly Alzheimer's and dementia patients using nothing but their smartphones. The Mobile Tracker app runs in the background to allow you to locate someone in real-time in case of an emergency. You can set up geo fence zones to instantly get notified if the smartphone leaves the area. The Mobile Tracker app allows the users to locate a smartphone in real-time anywhere in the world, as long as the app is running in the background and Tracking Service is enabled. The app allows you to view the battery level of the phone remotely, movement type (walking, stationary, driving), and features instant alerts and notifications.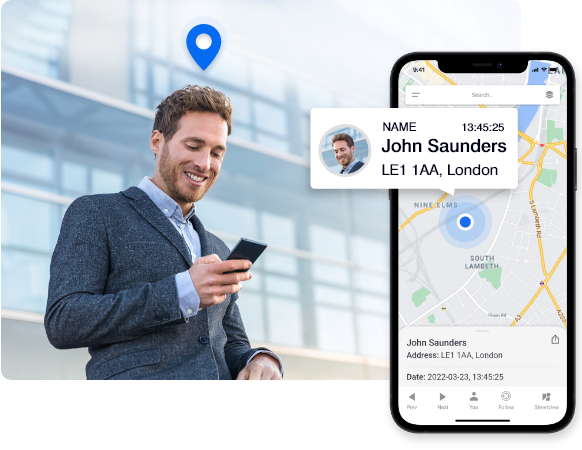 Real-time Location Tracking
Mobile Tracker app allows you to monitor distribution personnel, kids or anyone you are legally allowed to track in real-time, anywhere in the world. The app gives parents great piece of mind knowing they will be able to locate their kid instantly by using their smartphone. It can be used for monitoring students' school attendance, or to get instantly notified if your kid leaves the school mid-day, providing concerned parents with great peace of mind.