Modern-day fleet owners tackle different new challenges that didn't exist before. Complexities in logistics due to the pandemic and aggressive competition do not make things any straightforward. A few years back, GPS technology was the cornerstone of fleet management solutions, and fleet managers could manage operations with valuable data insights.
However, the current landscape demands an all-encompassing software solution to deal with vehicle safety and maintenance, driver management, rising fuel costs, theft, accidents, etc., and to get an edge in a highly competitive transport and logistics industry. Fortunately, an influx of advanced technologies is tackling these challenges, and the dash camera is one of the groundbreaking solutions to simplify fleet management even more.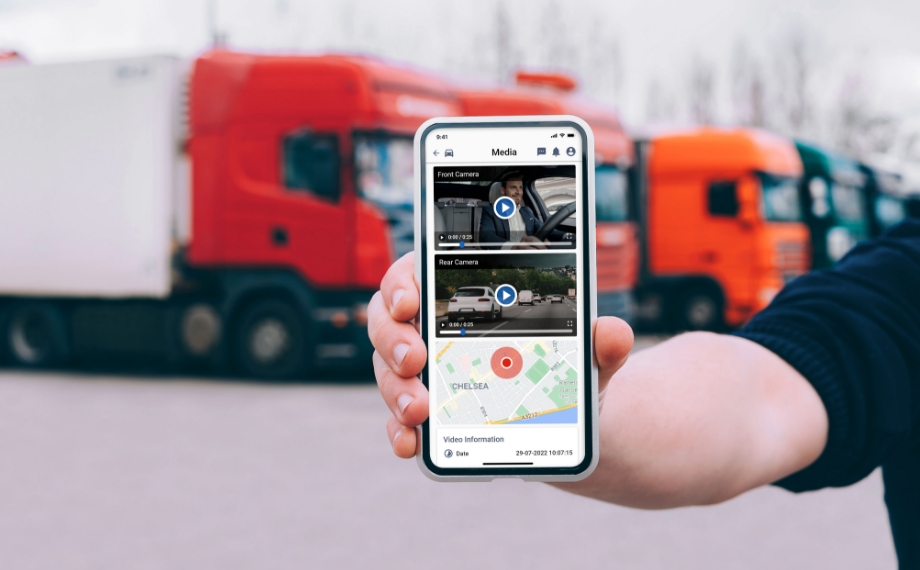 Fleet dash cameras are increasingly growing and becoming a prerequisite for commercial vehicles, irrespective of size and type. While fleet telematics gives abundant data to make operations more efficient and safer, dash cameras offer visual validation of the insights from telematics, helping fleet managers to get a comprehensive view of everything.
If you plan to equip your fleet vehicles with dash cameras, here's an in-depth guide to help you know about them.
What is a Dash Camera and its Importance
Dash cameras, also known as truck dash cams, are small cameras mounted on the vehicle's windscreen or rear-view mirror to tell you about everything happening in the front and rear of the vehicle. Fleet owners can have video footage of dangerous events like accidents, harsh driving, fraud and thefts, and much more.
They can enhance safety, monitor driving behaviour, and protect fleets with the help of real-time video footage. Video evidence can eliminate the guesswork in seconds and provide a complete picture to all parties involved, whether it is accidents or insurance controversies. More often than not, truck drivers are blamed for accidents even when they're not at fault.
Suppose hard braking takes place; managers can quickly see the dash cam video to check what happened and know that the driver did so to avoid a collision that could have occurred due to another vehicle's reckless driving. This way, dash cameras assist fleet companies in protecting their drivers from blames and fraudulent claims.
Types of Dash Cameras
While dash cameras are attached to a vehicle's dashboard, there are different types that you can choose from according to your fleet goals and needs.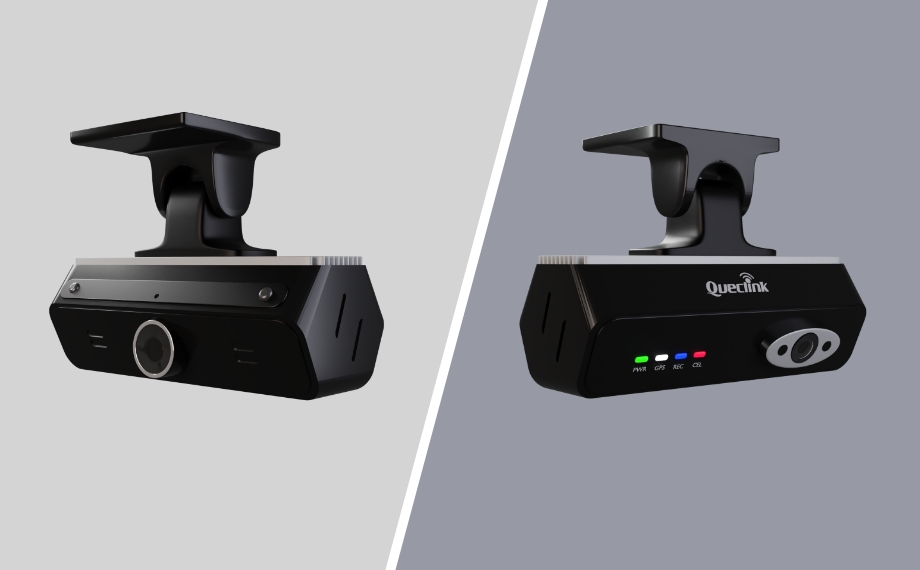 Single Camera
Single or forward-facing dash cameras have one lens, facing the road and recording on-road events. This is the most basic and common type of dash camera used in commercial vehicles. These cameras can help with video footage of accidents, road conditions, irresponsible driving, etc.
In terms of functionality, it offers simple video recording capabilities, and data is stored on the onboard SD card. Besides this, forward-facing cameras may have only some of the virtues of advanced dash cameras.
Dual-facing Camera
Unlike the forward-facing dash camera, the dual-facing camera comes with two lenses–one facing the road and another towards the cabin. Fleet managers can have clear visibility of outdoor as well as in-cab activities. Likewise, they can monitor driving behaviour and identify distracted or reckless driving.
Fleet companies can use dash camera footage to train drivers, improve driving habits and establish the highest safety standards. Most dual-facing cameras are equipped with an infrared LED to capture in-cab video in low-light conditions while not distracting drivers. Dual-facing cameras are easy to install and offer advanced functionalities like AI-based alerts, impact and distracted driving detection, speeding, etc.
Multi-camera
Multi-camera systems offer a 360-degree view with the help of 5-6 cameras attached around the vehicle. Drivers and fleet managers can see footage from all angles and secure insurance against liability for incidents like sideswipes, rear-end collisions, and much more. However, installing multi-camera systems takes considerable time and effort and requires a lot of onboard storage space.
Functionality of Fleet Dash Cameras
Once you know which type of dash camera you want, the next step is to cast an eye over the range of capabilities different dash cameras offer. Here are some features that you should definitely consider:
Video Configurations
Video quality, resolution, format, and storage are critical and impact the final output file. It is recommended to buy a dash camera that offers full HD resolution; however, HD can also suffice. Your purpose of buying a dash camera will be fruitful only if you have a clear video recording, and hence quality aspects should be maintained. Micro SD cards have storage limits, so buy a dash camera that offers cloud backup, reducing manual retrieval.
4G-connected Dash Cams
Dash cameras that offer cloud backup are usually Wifi or 4G-connected cameras that store data in the cloud easily and quickly. This also enables retrieving custom footage from a custom date and time for up to 10 days.
Real-time Video Footage
Real-time video footage capabilities facilitate viewing and sharing on-demand videos and respond to a situation quickly with real-time alerts. Furthermore, you can easily view the video on the dash camera mobile app or desktop. Some dash cameras even offer a live streaming feature to closely monitor vehicles and drivers, for example, during thefts.
AI-empowered Dash Cams
The latest fleet dash cams feature AI and intelligent algorithms that identify risky and unsafe driving. With machine vision, dash cams can detect impact and collision and instantly send in-cab feedback and alerts to managers to help drivers mitigate vehicle crashes. Some dual-facing dash cameras use AI to scan drivers' facial expressions and send driver distraction and drowsiness alerts, adding an extra layer of security.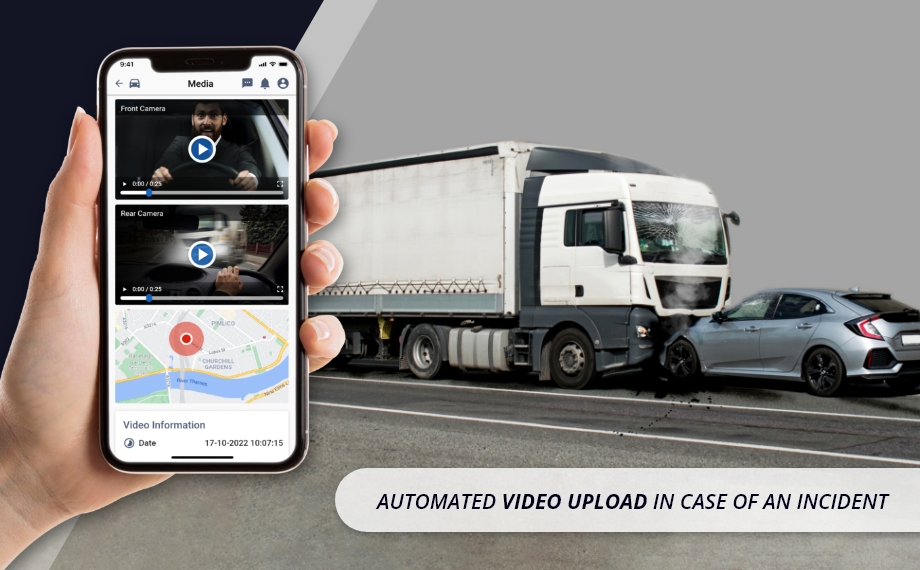 GPS Capabilities
Dash cameras now have built-in g-sensors that offer all the benefits of vehicle GPS trackers. Recorded video footage is integrated with the location tracking data, and the dash camera sends real-time alerts about harsh acceleration or braking. You can easily manage other telematics data and videos in your fleet management software.
Benefits of a Fleet Dash Camera
A fleet dash camera provides unbiased insights about on-road activities, mitigating risks and maximising efficiency. It helps you save money and time and ensure safer operations; here's how:
Proof of Evidence: You can use the video recording as reliable proof to deal with the aftermath of accidents, tell you what happened during an accident, and help you find the cause. It also protects drivers from fraudsters and false claims.
Insurance Benefits: Video proofs can accelerate the entire insurance claim process and get necessary insurance for the damages and save on repair expenses. Insurance companies also offer better premiums if fleet vehicles have dash cameras.
Driver Coaching: Fleet managers can use video recordings to train and coach drivers and ensure that they drive responsibly.
Monitor Drivers and Vehicle Use: Fleet managers can gain context to the information telematics offers and know what's happening throughout the journey.
Summing Up
Getting the right dash camera according to your fleet business goals and needs is important to completely leverage its benefits. The global dashboard camera market is expected to grow at a compound annual growth rate (CAGR) of 12.9% by 2028, so video telematics is here to stay. The earlier you jump on this bandwagon, the better and safer your fleet operations.
Summary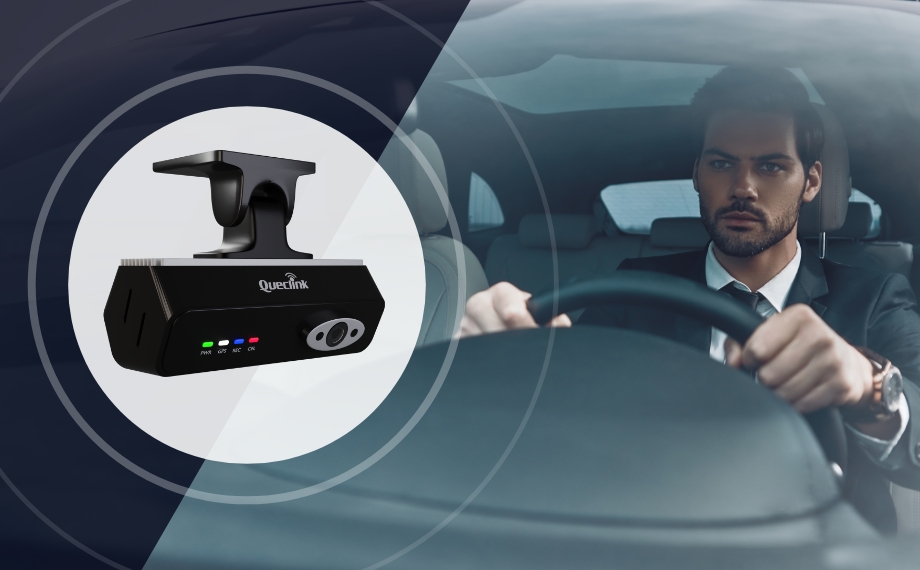 Article Name
A Complete Guide: Dash Cams for Fleet Vehicles
Description
Dash cameras, also known as truck dash cams, are small cameras mounted on the vehicle's windscreen or rear-view mirror to tell you about everything happening in the front and rear of the vehicle. Fleet owners can have video footage of dangerous events like accidents, harsh driving, fraud and thefts, and much more.
Author
Publisher Name
Publisher Logo