Rising fuel prices, labour shortage, supply chain discrepancies, etc., we saw it all–2022 for fleets was very challenging. The last couple of years has been very strenuous for the fleet industry due to the macroeconomic changes and rising customer expectations.
Nevertheless, it also presented opportunities in terms of new shipping policies, adopting digital processes, and better productivity strategies. GPS tracker Technology has played a vital role in helping fleet companies adapt to the situation effectively and maintain the business' bottom line.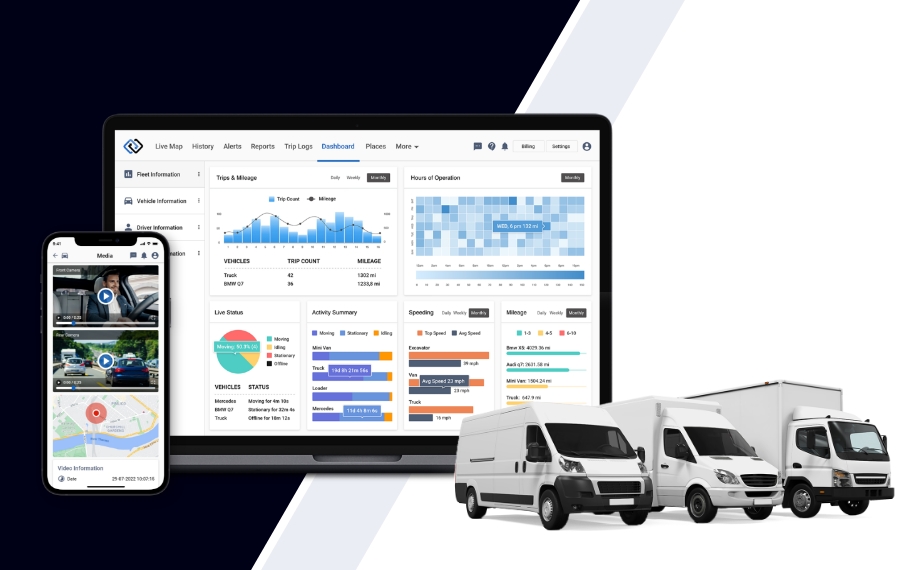 The fleet management industry is expected to grow to US$52.4 billion by 2027. Considering the market size and growth, fleet owners should plan well and unlock more opportunities as we enter a new year. They must focus on innovation and prioritise safety, driver retention, and customer service.
To help you get the most out of 2023, here are some fleet management trends to keep an eye on.
Growing Adoption of Dash Cameras
Telematics is here to stay, but dash cameras will see growing adoption this year. Video telematics has gained popularity, but commercial vehicle owners will prioritise equipping their vehicles with dash cameras. A dash camera provides clear visibility into on-road operations–driving behaviour, unauthorised stops, fuel usage, accidents, etc. Many dash cameras now come with advanced AI capabilities that offer more transparency and enhance the safety of drivers.
Driver safety will be one of the top priorities for fleet managers in 2023 as the driver shortage problem is expected to stay for a certain period. As the number of accidents is increasingly rising, fleet managers are concerned about the safety of their drivers. This will also witness a shift from mere asset tracking to driver tracking.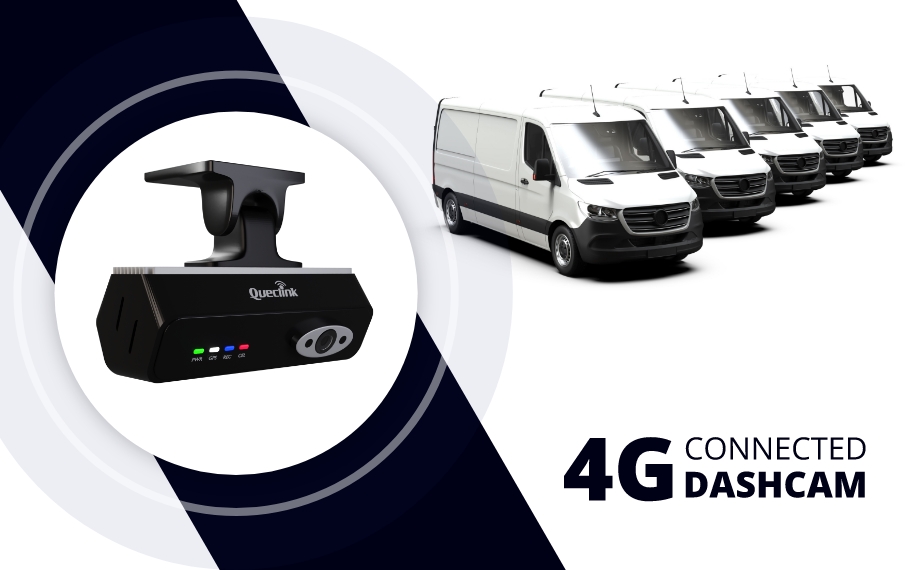 A dash camera can help them run an optimised safety system with real-time unbiased and validated insights around vehicles and drivers. It also helps to defend against false claims, reducing costs around accidents, insurance, and court proceedings. Moreover, customers trust fleet companies that install dash cameras, instilling loyalty and more business revenue.
5G
5G is already rolled out, and we will see widespread adoption of 5G across various applications, including fleet management, in 2023. 5 G's ultra-fast speed and reduced latency will significantly benefit fleet companies. Commercial vehicles already using fleet management software or apps will communicate much better with 5G and increase employee productivity.
Likewise, software manufacturers will introduce 5G-compatible devices that can offer more advanced fleet management capabilities. Data sharing will accelerate and enhance truck platooning systems, fostering faster and more accurate decision-making.
Rise of Electric Fleets and MaaS (Mobility-as-a-Service)
With the advent of 5G, we can also expect fleet companies to shift to electric vehicles. Moreover, stringent regulations around emissions and environmental impact encourage fleet owners to adopt EVs. Till now, fleet owners have been sceptical of adopting EVs due to a lack of infrastructure like charging stations. Without enough charging stations, it is practically impossible to enjoy electric vehicles' benefits.
However, the government is ramping up investment in this sector to set up EV infrastructure facilities to drive its adoption. Nevertheless, passenger electric vehicle sales globally grew 71% YoY in the third quarter of 2022. Technological benefits will encourage commercial vehicle owners to embrace electrification, increasing the sales figure of EVs this year.
Mobility-as-a-Service will help fleet managers to control business budgets by adopting vehicle sharing. While vehicle sharing among consumers has already and will continue to gain much popularity, fleet owners will leverage the benefits and use their vehicles and other resources better. MaaS is significant considering market fluctuation and supply chain dynamics, helping fleet owners tackle economic challenges.
Cost Control
Rocketing fuel prices in 2022 made it difficult for fleet owners to keep costs low and maintain profitability. However, fuel prices are not expected to come down either, and fleet managers should identify ways to reduce fuel consumption and save money.
Having said that, we will witness more demand for telematics solutions as they provide insights around fuel usage, engine idling, driving behaviour, vehicle health, etc., and help companies understand where fuel costs can be reduced. Telematics will be treated more like a necessity rather than just a must-have.
Also, many fleet tracking companies won't be able to shift to EVs to combat rising fuel prices, but telematics can help them stay afloat without investing too much.
Additionally, most fleets had to go through extended maintenance times due to a lack of resources because of supply chain issues. This year, they might have to increase their maintenance budget to operate old vehicles and avoid considerable investments in buying new ones.
Wrapping Up
2023 will be more about keeping costs as low as possible and improving productivity. Here again, video telematics and driving tracking technology will take centre stage to help fleet managers achieve their goals. Keeping in mind these trends can help you safeguard your business with market fluctuations, achieve and edge, and run profitable and productive operations.
Summary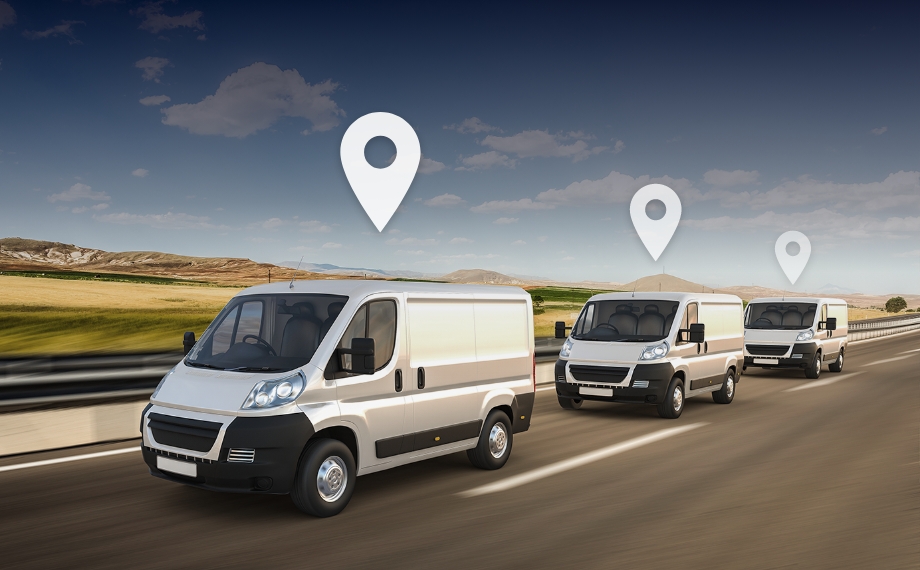 Article Name
Fleet Management Trends to Keep an Eye On in 2023
Description
New trends and technologies to follow for fleet managers to optimize their vehicle fleet with GPS Tracking in 2023 and beyond.
Author
Publisher Name
Publisher Logo