It is truly said that data is the new oil. Using and analysing data can help organisations to uncover insights and improve decision-making. Likewise, fleet companies can also jump on this bandwagon of using data and improve decisions. It is no longer a secret that fleet managers have a lot on their plate and have to manage stress tete-a-tete.
But when they have insightful data, fleet managers can improve decisions and ensure that operations are smooth and running. Tracking systems and vehicle telematics provide detailed reports of fleet operations based on which fleet managers can evaluate operations' efficiency.
Nevertheless, transportation companies that ship perishable goods across various regions in different temperatures have the added stress of ensuring that these goods reach the destination in proper condition. For example, the ideal temperature of FMCG goods should be between 5 to 50 degrees C. If the goods arrive with degraded quality, it can not only result in disappointing customers and damaging brand reputation but can also lead to lawsuits.
Hence, monitoring the temperature of goods in transit is very critical. But, how can fleet managers do so while sitting at the office? Yet again, fleet tracking and management systems can help fleet managers tackle this tricky situation.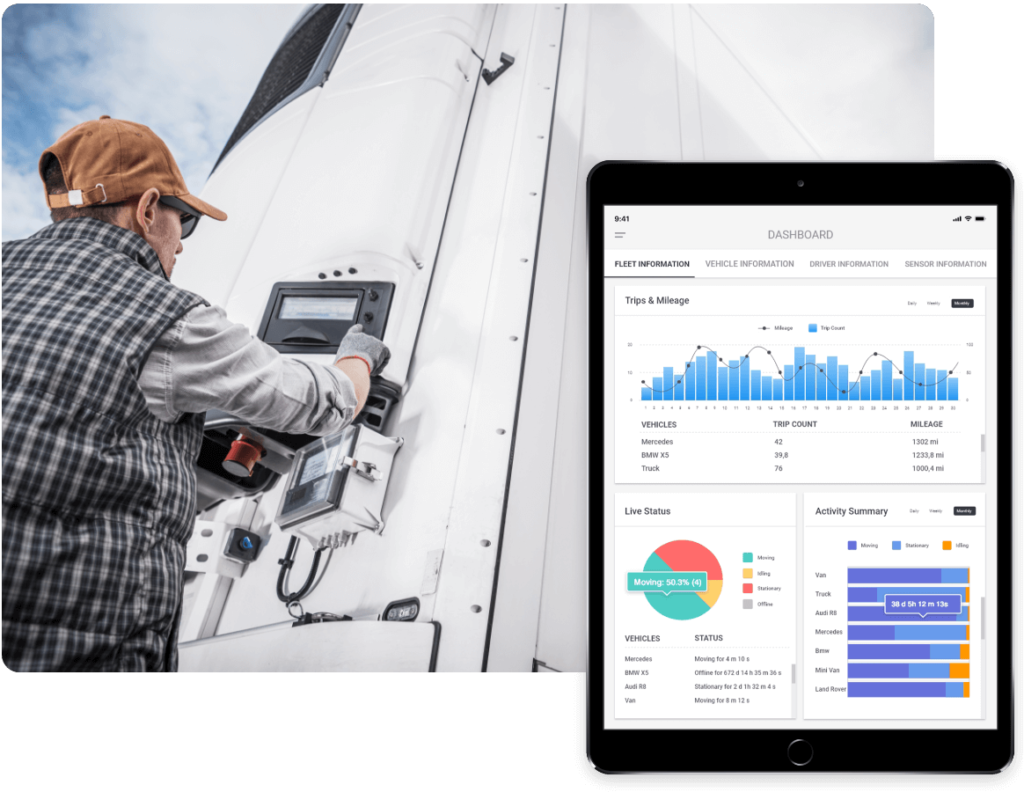 How do Fleet Tracking Systems Monitor Asset Temperature?
Fleet tracking systems monitor different aspects of fleets, such as routing, fuel consumption, driving behaviour, maintenance, engine health, thefts, etc., and provide real-time notifications. Likewise, the temperature tracking feature of the fleet management system monitors the temperature inside the cargo in real time and notifies fleet managers.
So, if the temperature drops or goes beyond the ideal range, fleet managers can take immediate action and avoid any damage to the goods. This way, fleet companies can monitor the safety of the goods closely without being on the ground and save costs, satisfy customers, and maximise profits.
Benefits of Monitoring Asset Temperature
When you know the temperature details within the cargo while shipping time-sensitive goods, fleet companies can meet the industry-standard delivery requirements and achieve maximum customer satisfaction.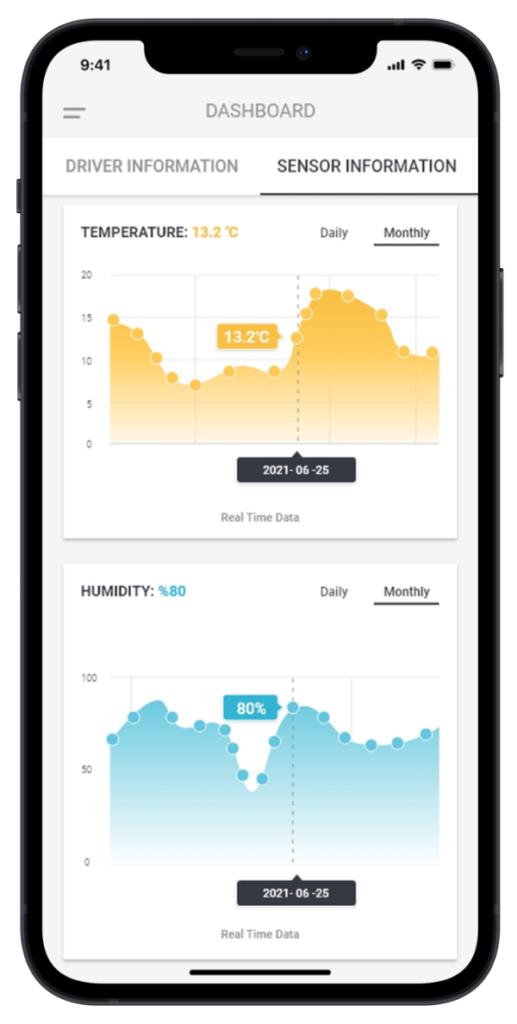 Real-time Temperature Monitoring
Transporting perishable goods in extreme weather conditions can worry fleet managers about product quality and delivery. Hence, continuous supervision is required, especially during longer trips, to maintain the quality of goods.
With real-time monitoring of the temperature using vehicle tracking systems, fleet managers can get a comprehensive view of the cargo's temperature and ensure that the proper temperature range is maintained throughout the journey. Eventually, it helps you deliver timely, fresh, safe goods and ensure smooth business operations.
Alerts of Temperature Change
Advanced fleet tracking systems not only monitor temperature but also notify fleet managers and drivers in case of temperature change. This is because even a slight change in the ideal temperature can cause damage to the goods. But with the temperature tracking feature, fleet managers can immediately try to solve the issue before it results in losses.
However, certain situations go beyond drivers' control, and they are unable to fix the issue. Here, fleet managers need to send help right away to take care of the problem quickly. Fleet management systems' embedded GPS tracking feature can provide real-time vehicle location, empowering fleet managers to reach the location earliest, transfer goods to another vehicle, and keep the operations running. The GPS tracking feature can also enable planning routes better, avoiding heavy traffic, so that the shipment reaches the destination on time and in proper condition.
Get Temperature Tracking Reports
Along with real-time temperature updates, you get detailed temperature reports, including humidity levels, power disconnections, number of stops, number of door openings, route changes, engine health, and much more. Further, since the fleet tracking software automatically records such details, chances of errors, duplication, moonlighting, and even thefts are reduced.
Some fleets also deploy dual-facing dash cams to record everything happening inside the cabin and on the road, providing security and reliability. Additionally, drivers no longer have to manually check the temperature levels, saving time and unnecessary stops, maximising productivity, and improving fuel efficiency.
Customers and fleet managers can be assured that temperature monitoring and related reports are accurate, giving maximum peace of mind. They can go through the historical data and reports to evaluate the business growth over time and analyse the fleet efficiency. Moreover, the fleet tracking system automatically generates reports, making it easier to view and store them.
Streamline Operations
Unexpected situations can crop up anytime, but fleet managers must be prepared to address them quickly and efficiently. Indeed, temperature monitoring and other aspects of the fleet management system can improve decision-making and enhance business operations.
Nevertheless, temperature tracking solutions keep track of your assets and help you with daily fleet management tasks. Eventually, they save a lot of your time and improve operational efficiency, optimising your resource utilisation, enhancing customer experience, and increasing your ROI.