Nothing beats the thrill of riding your newly purchased motorcycle down the highway, with the smell of nature in the air and the soft feeling of wind on your face. It's one of the best ways to relax and live in the moment. Some bike enthusiasts take their bikes on 2000 miles journey that takes months to complete. They are thrilling and fun, to say the least. But motorbikes have become an expensive commodity these days and they are always one of the favourite targets of thieves because they are easier to steal and transport. Luckily, you can make use of a Motorcycle GPS tracker if the unthinkable happens and your motorcycle gets stolen.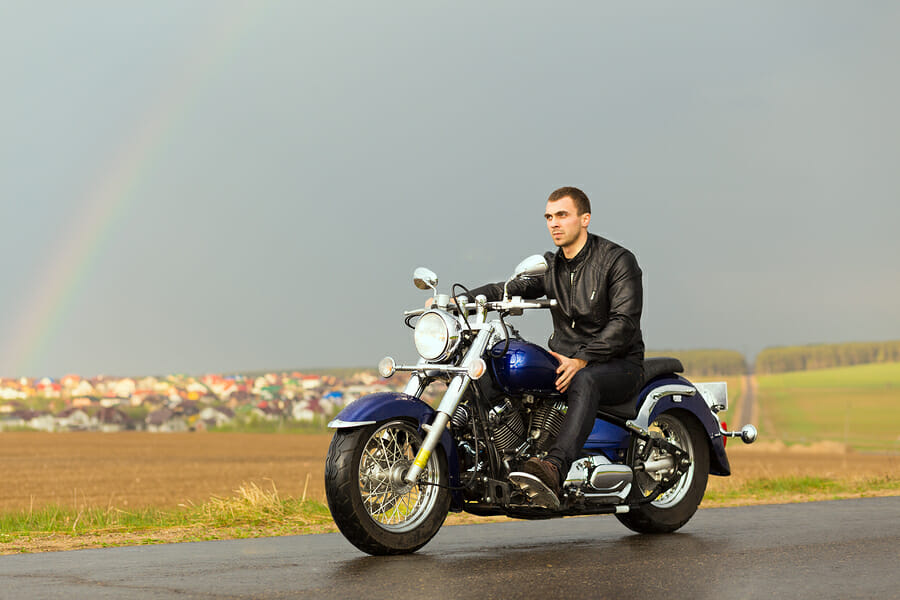 Some of the major benefits of having a motorcycle are that bikes can get into places other vehicles cannot, they have great fuel economy and it just feels great riding them in the open air or highways. But motorcycle theft is a major problem in the UK and you must take precautions to protect your motorbike. Many drivers invest in motorcycle tracker for additional comfort and safety of their property. The advantage of GPS tracking units for motorcycles is that they can offer an extra layer protection and help give you the reassurance of knowing that you have 'extra help' in locating your motorbike within the unfortunate occasion of bike theft. GPS Tracking devices enable the owner to be able to locate their motorbike in case of theft, in a heartbeat. Using nothing but a smartphone or a tablet, the owner is able to pinpoint the location of their motorbike in real-time.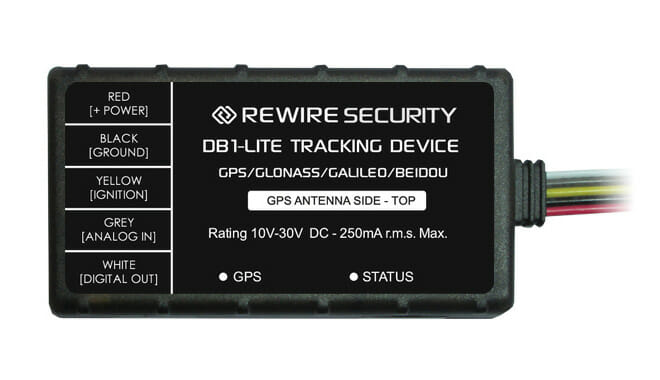 Major Benefits of Motorcycle GPS Trackers
Over the last few years, we saw a vast improvement in motorcycle tracking technology, making the GPS tracking devices designed for bikes affordable and available for almost everyone. But a few questions come to mind. How do they work? What kind of features do they offer? The GPS tracking systems use a satellite network and ground stations to identify the location of the signal. The tracking devices can be placed on a vehicle, a motorbike, a mobile device or any other device or object you can attach a small tracker. The device tracks the position of the object it is attached to in real-time, with extraordinary accuracy, for this reason, GPS tracking devices are used for navigational purposes in cars, motorcycles, and bikes, as well as surveillance for VIP clients and small children by their parents.
Just a lock is definitely not good enough for your motorcycle's protection because each lock has a weak point. You might be thinking that having a sophisticated lock or a strong chain will protect your bike but power tools can cut through all of them easily. For this reason, using a tracking device is a much better option and most importantly, it will help you get your motorcycle back safe and sound. To secure a motorcycle properly is a very difficult task. The only way to locate your motorcycle at all times and have a piece of mind is by installing a motorcycle tracking device. With a motorcycle tracker in place, thieves may get away with your bike but they won't be able to keep it.
Last year 15,000 motorcycles, mopeds and scooters were stolen in London alone – this is half of all vehicles stolen in London! Many of these vehicles get used for other crimes such as snatch and grab robberies or as getaway vehicles in other crimes.
Real-time Location Tracking: By installing a GPS tracking unit for the motorcycle you'll have clear information about the location of your motor vehicle. This also provides you with the exact location and movement reports of your vehicle at any time.
Peace of Mind: Some tracking devices provide the movement alert feature which will provide you with an alert in the event of motion. This ensures that your motor vehicle has some security against theft.
Saves Money: Yes, with safety they also give you an excellent value for your money because of it normal monitors your motorcycle and gives you a total report of the range covered, gas consumption and much more. This allows you to decrease the gas and labour cost.
Geo-fence zones: Draw digital fences on the map around important areas, set your PC or smartphone to notify you in case your motorbike leaves that area.
A motorcycle GPS tracking device acts as a beacon – alerting owners of a theft attempt and informing the police of the precise location of a bike once it is stolen. These devices are discreet and can be hidden in various places on the motorcycle making them very difficult to locate and deactivate. So, if you want your motorbikes to be in a safe group then provide yourself with a motorcycle tracking GPS system without any hold-off. Your motorbike is protected 24/ 7 and following theft will notify the Safe Control Centre to offer the precise location of your bike 365 days of the year – the Control Centre is manned 24 hours per day every single day of the year. Whatever your reason for installing a motorcycle tracking device, there are tracking systems that have been created specifically to suit person safety, safety, and private vehicle tracking needs.
Check out Bikesure to learn more about Motorbike and Bike Insurance.
Summary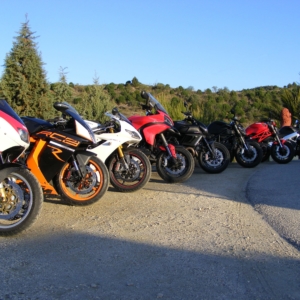 Article Name
GPS Tracking : Motorcycle Trackers for Improving Bike Security
Description
Benefits of GPS Tracking for Motorcycles & Motorbikes. Track and locate your back in real-time, anywhere in the world using your smartphone.
Author
Publisher Name
Publisher Logo