Plug & Play Fleet Tracker
£139.98
Plug & Play OBD-2 GPS Fleet Tracker
Rewire security Plug & Play bundle includes all you need for GPS tracking a car. The package includes a small GPS Tracking device that plugs directly into the OBD port of ANY vehicle that has been manufactured after the 2000s. No tools, wiring or technical knowledge required. The DB3 will be supplied pre-configured with a SIM card. Simply plug the tracker in and you are set to go. Login online anywhere, anytime from your desktop, tablet or smartphone and track the location, history, and status of your vehicle or your fleet. The Plug&Play tracking bundle can be installed in just 30 seconds and it includes the device, GPSLive software, and SIM card with global connectivity for 12 months.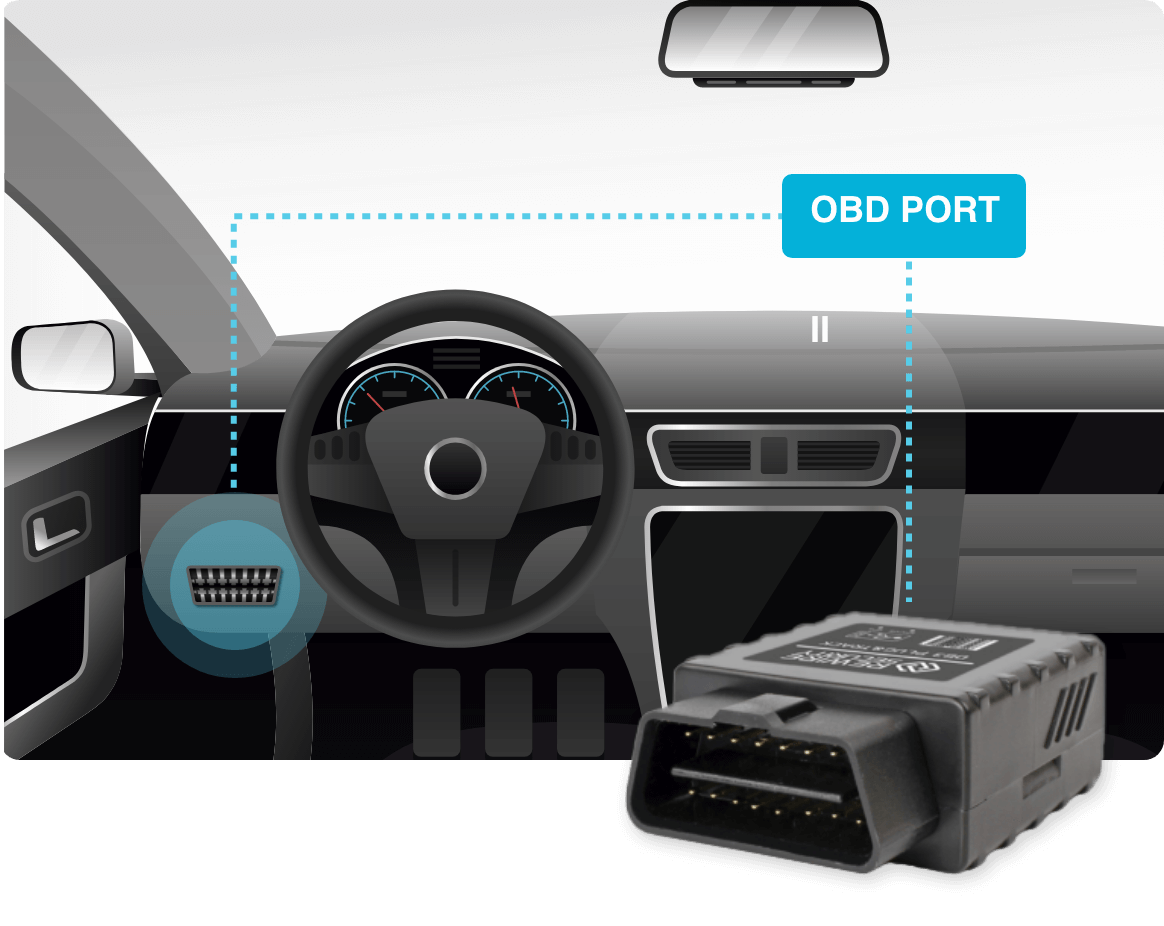 UK, EU or Global Coverage
GPSLive service subscription includes coverage in UK & EU, with an optional coverage for more than 120 countries, unlimited GPSLive software, and GPSLive app usage. The tracker will be supplied pre-configured by our team of experts, and it will installedwith a multi-network SIM card. Our M2M SIM cards will pick up the best signal in 120 countries and there are no extra roaming charges or hidden fees when you're abroad.
Prepaid tracking service options.
Unlimited GPSLive software and app access, only one cost. No hidden fees or long contracts.
Previous Route History
GPSLive cloud-based GPS tracking software is engineered to meet the highest demands of individual users, small businesses to enterprise level fleets without compromising ease of use.The location of each asset is automatically updated on the map in near real-time. GPSLive allows users to view previous route history and trip timeline, to find out when and where a vehicle has been in the past.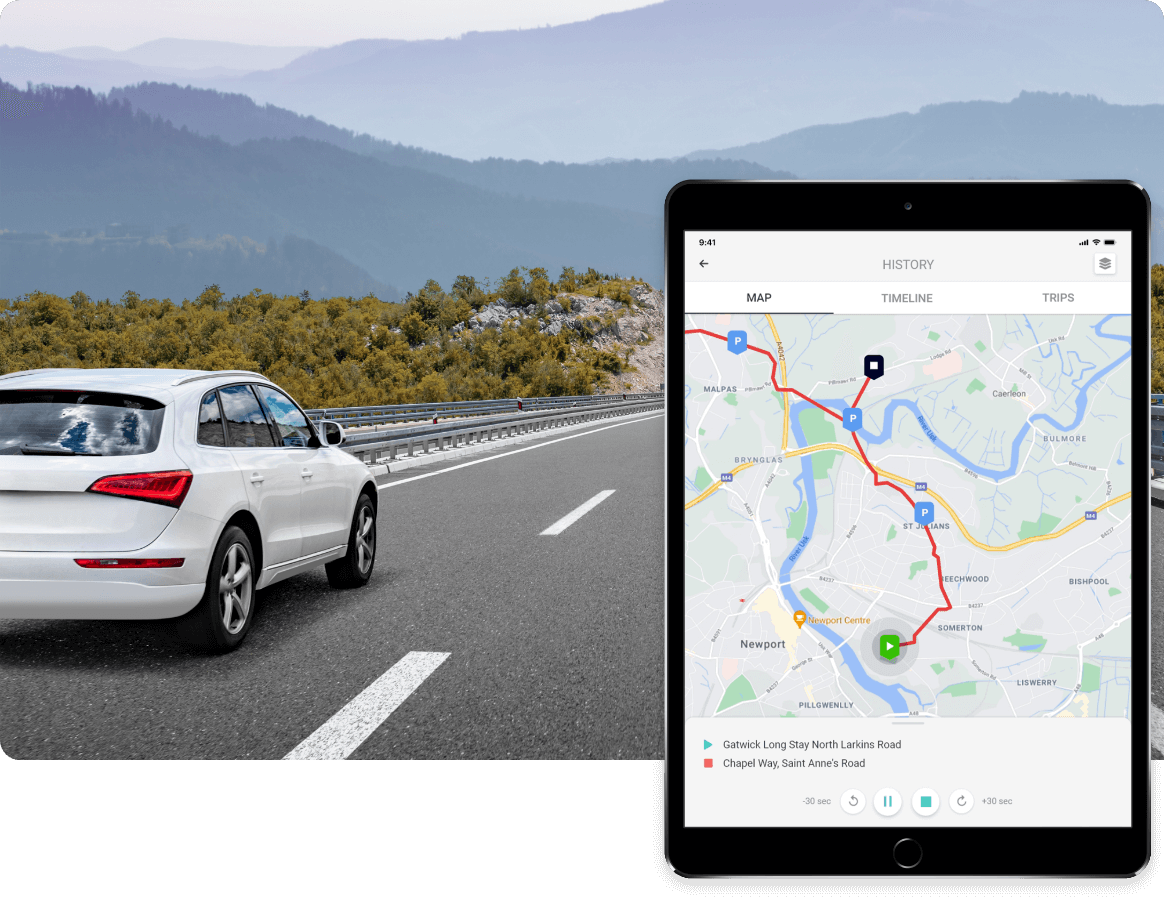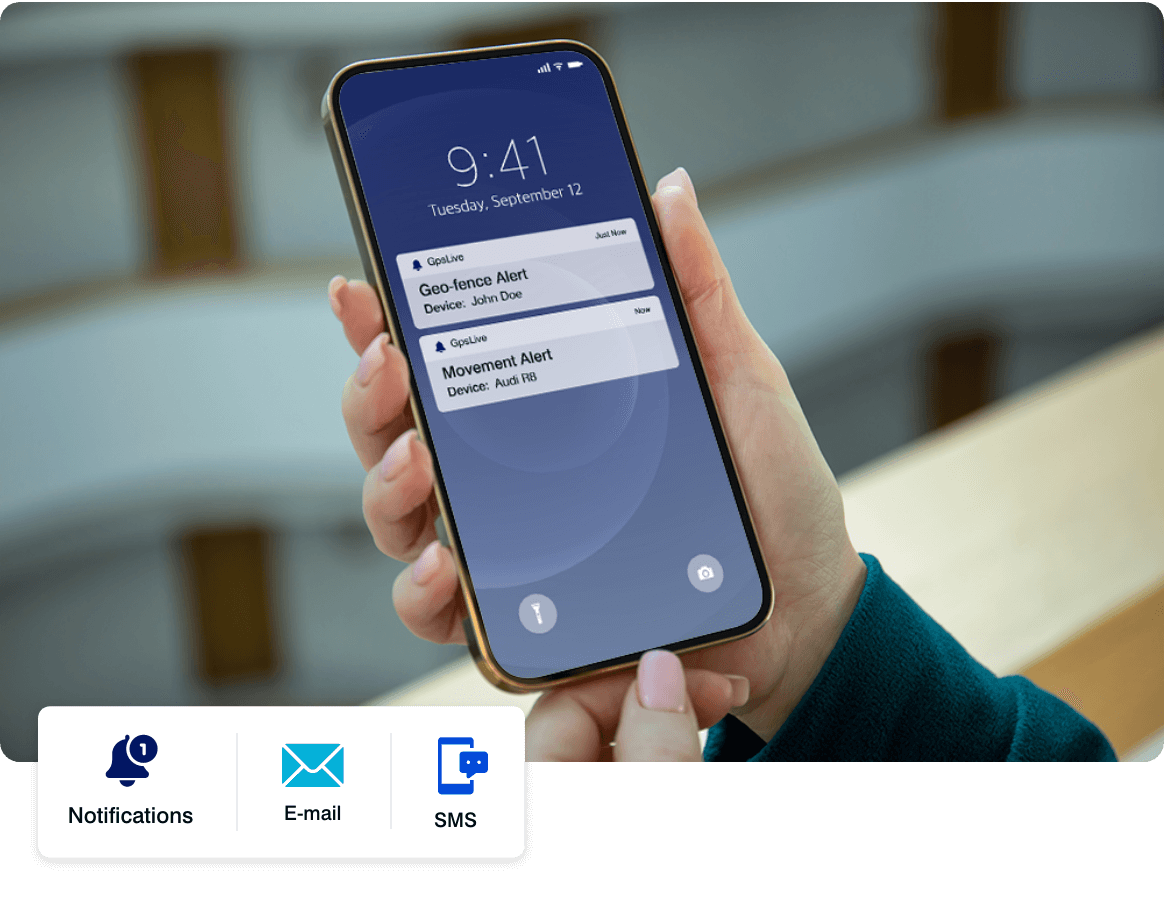 Alerts & Notifications
Setup alerts for important events such as; speeding, idling, moving, out of work hours use, or draw boundaries around important areas to use the zone in and out alerts to get instantly notified if a vehicle enters or leave the zone. You will be able to opt. in to get notified by SMS, email or push notifications on your smartphone if you use the GPSLive app. Alerts allow you to keep an eye on your valuable assets or vehicles at all times.
Key Features
Overspeed Alert
The device can be set to alert you whenever the vehicle exceeds a certain speed.
Custom Reports
Make better decisions with extensive vehicle performance and driver behaviour reports.
Route History
View and replay the previous routes driven by your vehicle, stored in the cloud for the past 1 year.
Ignition Status
Monitor your vehicle's ignition status at all times. Get notified instantly if the engine is turned on or off.
Geofence Zones
Draw boundaries around important locations on the map to get notified if a vehicle enters or leaves the zone.
Service Alerts
Manage your service routine with custom service alerts based on mileage, engine hours or date.
Trip Logs for Businesses
For businesses with a vehicle fleet, fuel bills make up a considerable share of total expenses. Recording business mileage for tax reimbursements can be a hassle – especially when done on paper – but the benefits make it worthwhile. GPSLive – Trip Log feature enables business owners to mark business and private usage of fleet vehicles, allowing managers to easily distinguish mileage done between business and personal use for tax reimbursements.
Dashboards & Charts
GPSLive presents detailed fleet information in a visual manner allowing managers to easily figure out the idling, speeding, fuel usage data regarding fleet vehicles. Overall fleet, driver and vehicle dashboards provide a great deal of information in charts allowing you to find out the miss-behavior drivers, most used vehicles and top speeders in just a few seconds. Sensor dashboard provides data on sensors such as fuel, temperature and humidity levels.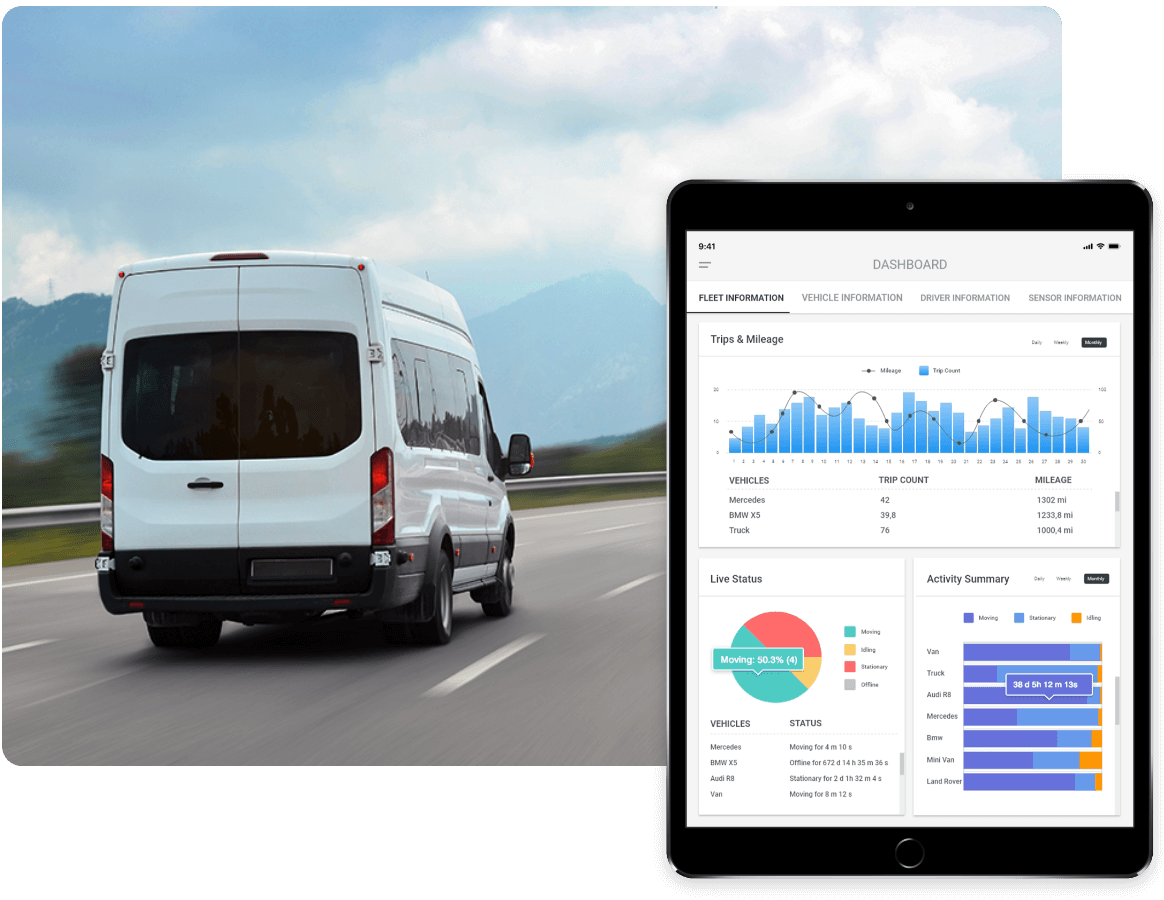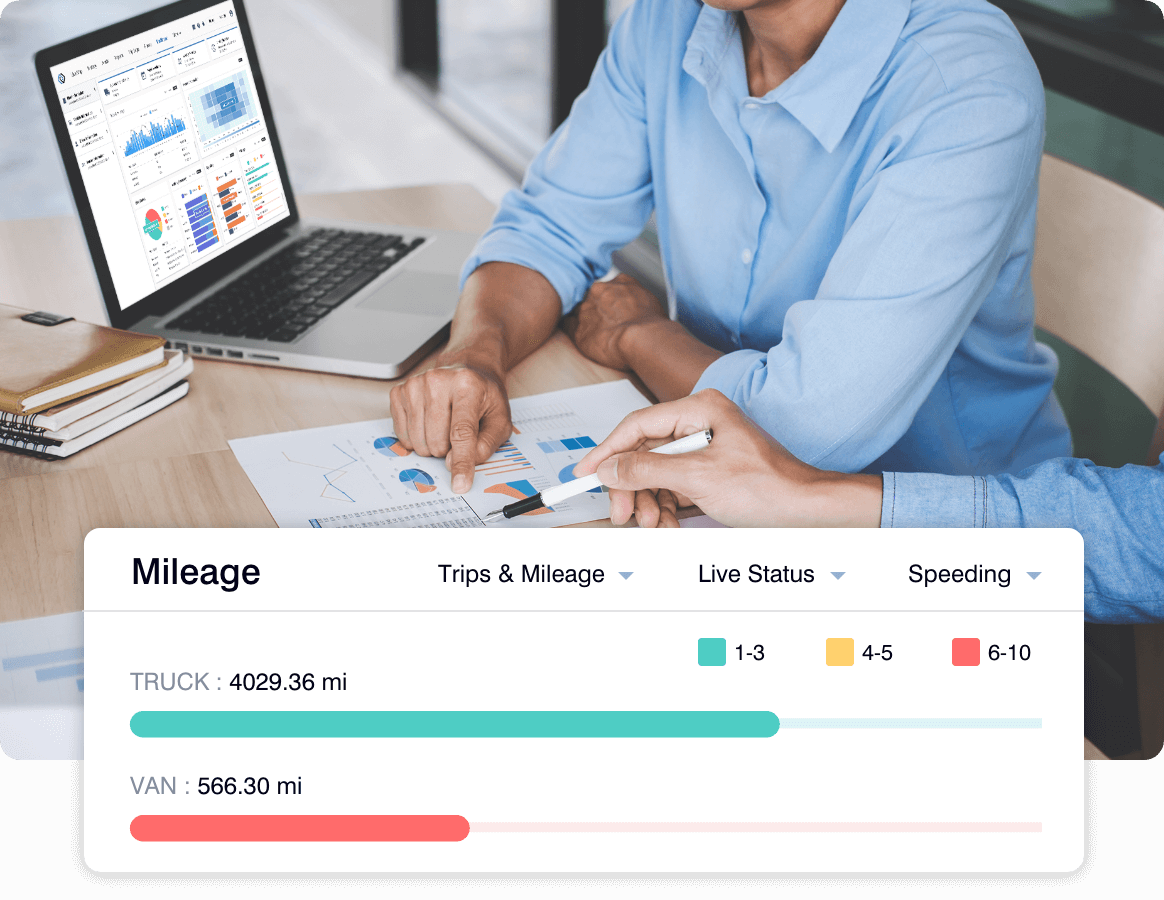 Extensive Reporting
GPSLive reporting system offers a wide choice of reports available for your use. The reporting system allows you to see what your vehicles have been used for and the total mileage, average and top speed associated with the chosen timeframe. Reports can be scheduled to be emailed to you automatically or can be downloaded manually, on demand. You can view vehicle information such as the location, speed, used routes, trip duration and fuel usage.
Additional information
| | |
| --- | --- |
| Weight | 250 g |
| Dimensions | 10 × 10 × 10 cm |