GPS Tracking has been proven by many fleet business owners to reduce expenses. GPS tracking can help you see ROI in two different, valuable areas of your business. By using GPS trackers businesses can reduce labour expenses and increase revenue, stop inventory theft and reduce wasted miles.
1.) Preventing Side Jobs: Approximately 7%-10% of workers engage inside jobs. This costs your business in lost income, more vehicle maintenance and unnecessary fuel costs. GPS tracking is the perfect solution for preventing fleet vehicles from being used on employee side jobs. With geofences and alerts, managers would know exactly where all vehicles are, at all hours of the day.
2.) Reducing Wasted Miles: The monitoring capabilities of a GPSLive map makes Rewire Security's GPS tracking solutions unbeatable. Not only can managers see their trucks in real-time, but the GPS tracking devices will record miles drive and which routes were taken at all times. With the advanced routeing option that GPS tracking has to offer dispatchers can choose shorter paths which can be programmed to prevent wasted miles. Fewer nonproductive miles reduces the costs associated with fuel, oil changes, tires and vehicle repairs.

3.) Reducing Labor Expenses: GPS tracking gives fleet managers the ability to monitor their employees' work schedules. With the use of geofences and in-out times at job-sites, there won't be any need for an untrustworthy time sheet. Management can easily pull reports showing employee work times, or you can schedule the reports. This way, employees won't have the opportunity to manually clock a full 8 hours of work if, in reality, they worked less.
4.) Increasing Your Revenue: By eliminating overtime hours or falsified work times, you won't be spending out more money than necessary. Thanks to fleet tracking you won't have all those wasted hours piling up each month. The extra capital could also allow you to put it back into other parts of your business.
As mentioned above, Fleet GPS Tracking is also useful for reducing labour costs and increasing profits. When you have instant access to the whereabouts of your vehicles and staff at all times you can better monitor your business assets and start seeing an ROI right away. You can even start to see results within the first month in most cases.
Rewire Security's fleet tracking solutions will help you achieve your goals.
Summary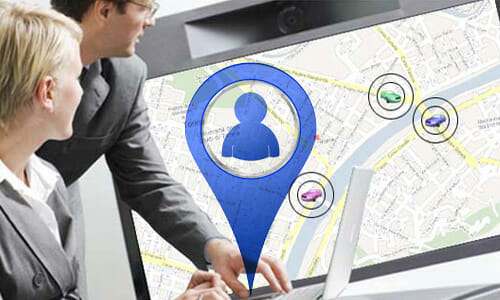 Article Name
GPS Tracking for Increasing Business Savings
Description
Using GPS Tracking you have instant access to the whereabouts of your vehicles and staff at all times and monitor your business assets.
Author
Publisher Name
Publisher Logo