How to Simplify the Dispatching Process with Fleet Tracking Systems?
Do you run a business and thinking of ways to make dispatching process easier? Have you heard of the fleet tracking system and trying to gain some inside details? If you are the guy who has been dealing with these tricky questions, we have some answers for you. In order to run your business smoothly, efficient dispatching is very important. For sure, there are many ways to achieve the cause but fleet tracking systems have caught the attention of dispatching experts. There are many reputable companies which improved their process with a high success rate and serve their clients with amazing services thanks to fleet management systems.
---
When you opt. in for a fleet tracking system, you gain access to a plethora of efficient dispatching applications. With these applications, it becomes possible to enjoy automated job scheduling along with two-way communication. In order to know more about fleet tracking and its usage in the dispatching process here are some points that can explain the benefits of fleet tracking solutions:
1. When a service request arrives, the dispatchers can simply make use of the automated features of the vehicle tracking system and quickly dispatch the nearest vehicle to the customer. This particular drag and drop job scheduling board is extremely effective and helps in arranging quick and instant scheduling. With this system, the dispatchers can save a significant amount of time and will also allow them to check employee availability. With all the status updates available on just one screen, it will simply eliminate all worries regarding double booking thus resulting in overall improvement in scheduling accuracy.
2. By using fleet tracking, jobs can be assigned to the drivers in an instant. When a driver goes through the job details and other contact info, it will completely eliminate any possibility of hassle. You are not required to call the driver again and again in order to receive updates about a job order. Fleet tracking systems allow the driver to provide job status to the dispatcher or any other staff member with the push of a button. The entire process of dispatching will become seamless when companies make use of high-quality fleet tracking devices.
3. You are bound to face some tricky situations like traffic congestion or road delays in the dispatching process. The availability of the fleet tracking system will allow the dispatcher to re-route the driver for shorter travel times. Drivers who follow the new route can reach their destinations faster which will improve customer satisfaction as an added bonus.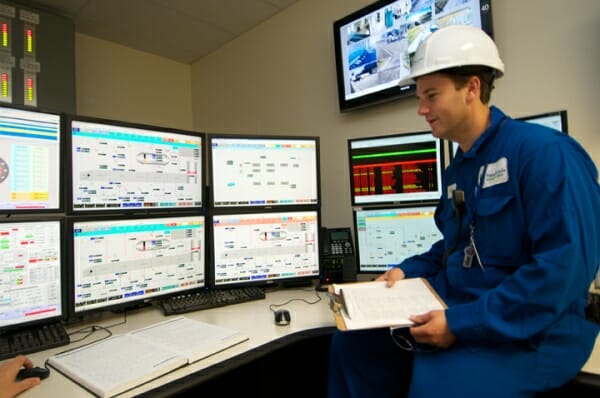 Dispatching process has always been a complex process and a challenging task. As a dispatcher, you are tasked to monitor hundreds of drivers and update their progress about job orders. In order to simplify the process, it is necessary to implement an adequate fleet tracking system. A large number of companies have already upgraded their systems with fleet management software and reap the benefits. There is no reason to give it a second thought when deciding on adopting fleet management systems in the dispatching process of your business as the benefits heavily outweigh the costs.
Summary

Article Name
Simplifying Dispatching Process I Rewire Security Blog
Description
How to simplify the dispatching process with GPS fleet tracking systems and improve customer satisfaction.
Author
Publisher Name
Publisher Logo