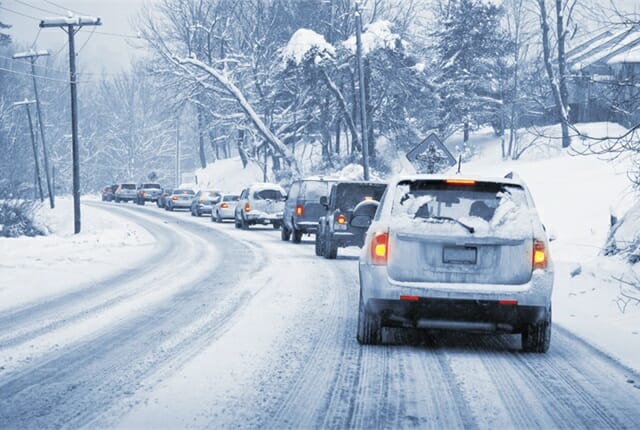 Prevention is better than a cure which can also be said for servicing fleet vehicles during winter. Fleet managers need to prepare their vehicles before winter in order to avoid emergency repairs and to keep vehicle downtime to a minimum. During winter, the number of accidents reported is higher than any other season. It is a fleet manager's utmost responsibility to prepare the drivers for harsh winter conditions and ensure their safety.
With winter comes snowy roads, late arrivals, accidents, and other dangers and frustrations. In winter, driving on the icy road becomes a challenge for even experienced drivers. The snowy roads and blowing snow create harsh conditions for driving but the fleet operators have to face these challenges in the winter season to generate revenue. For fleet companies, the beginning of winter results in the rise in fuel costs and it also puts a strain on vehicles due to their exposure to the elements of nature. Winter driving conditions can reduce your fuel economy and increases the likelihood of risky driving behaviour.
Preparing vehicles for winter season normally start earlier in the season but if for some reason you are late then you should know that Rewire Security offers GPS tracking systems that can help with the process. With the use of vehicle trackers, fleet companies can overcome any hurdles that come in their way due to bad weather driving conditions. Fleet operators can improve security and efficiency by installing a GPS tracker in all of their vehicles. An added bonus for vehicle trackers is that they can help keeping drivers safe.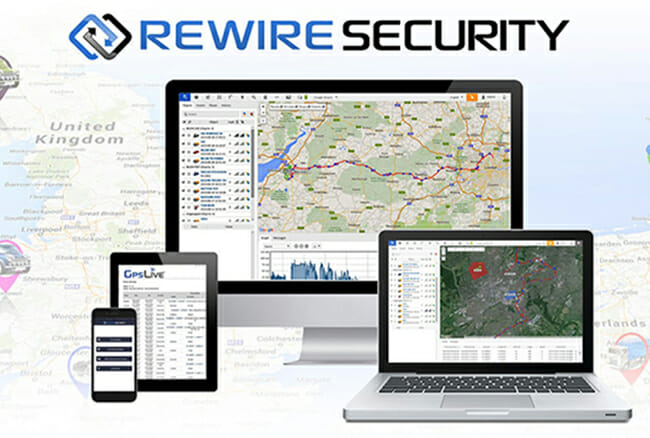 Maintenance Reminders
To ensure the fleet vehicles are in a good working condition, some vehicles need additional maintenance. GPS trackers can provide fleet managers with maintenance reminders service throughout the winter. Vehicle trackers can also be configured to remind the drivers about vehicle maintenance such as oil change. It is essential for the vehicle to be prepared for winter beforehand; this might include making sure the coolant and heaters are working properly. A thorough checkup of vehicles are vital as vehicle breakdowns in winter might cause a serious accident.
Informing Customers
Sometimes the weather and roads get so bad that the delivery has to be delayed or postponed till the next day. In such cases, vehicle tracking helps you in keeping an eye on the drivers and let them know whether the trip is going to take longer or not based on speed and location. Field managers can inform their clients about the possible delay beforehand with the information at hand. GPS tracking systems also allow managers to identify possible threats on the road and guide their drivers to a safer route. It is also possible to make the drivers change their route which can help delivering assets early or on-time and improve customer satisfaction.
Re-routing Drivers
In winter, it is possible that some roads are blocked or impossible to drive on because of the weather conditions. It is important to divert the driver to alternate route so they can reach their destinations on-time. The new directions can be updated to the driver's GPS tracking device remotely and it is by far the easiest and quickest way to re-route a fleet vehicle.
Fuel Consumption
In winter, fuel prices tend to increase along with vehicle fuel usage. With the prices of fuel increasing continuously, the last thing fleet managers should do is waste fuel. Whenever the drivers take long and inefficient routes, leave their vehicles idle for extended periods of time or use the company-owned vehicle for private use, they waste company resources. Risky and unwanted driver habits such as speeding, idling and harsh braking cause vehicles to use excess fuel. More fuel consumption means increased operational costs for the company. Fleet GPS trackers can help business ensure their drivers are driving efficiently and encourage safer driving habits by issuing warnings.
Safety
Car trackers allow managers to keep an eye on their vehicles by providing information such as where the drivers are and in what direction. It allows managers to see the location of the fleet vehicles in real-time which is important in case the vehicles run off the road to an isolated area or gets stuck in the snow. In this case, they might be able to send medical air or road assistance to the drivers in stress depending on the situation.
Managing Speed
Another benefit that vehicle tracking systems offer is managing the speed limit of the vehicles. It is recommended by the experts to reduce the speed limit in winter as the roads become slippery and dangerous. Fleet operators can set the speed limit and whenever the drivers exceed the speed limit, an alert will be sent to the drivers to reduce their speed. This way, field managers can ensure the safety of vehicles and drivers. As the fleet operator, you can also receive instant notifications whenever a company driver exceeds the speed limit which allows you to take action. It also allows managers to observe the driver's performance to make sure they are driving according to the set speed limit.
Car GPS trackers improve the communication between drivers and fleet operators significantly while making it easy to prepare for winter. Fleet businesses gain access to sophisticated tools by integrating GPS tracking systems. They can track their vehicles and guide them to the alternate route that is safest. Tracking software can also keep the fleet operators alert if something happens such as engine overheating or if the driver is exceeding the speed limit by sending them instant notifications. The benefits of GPS tracking systems during winter are different for every device. But you can easily get the GPS tracker of your choice that matches your needs. Rewire Security offers a variety of GPS tracking systems for businesses of all sizes. Tracking fleet vehicles, especially for winter, is becoming a standard all around the globe and by not tracking your vehicles you are putting your company vehicles and drivers at risk.
Summary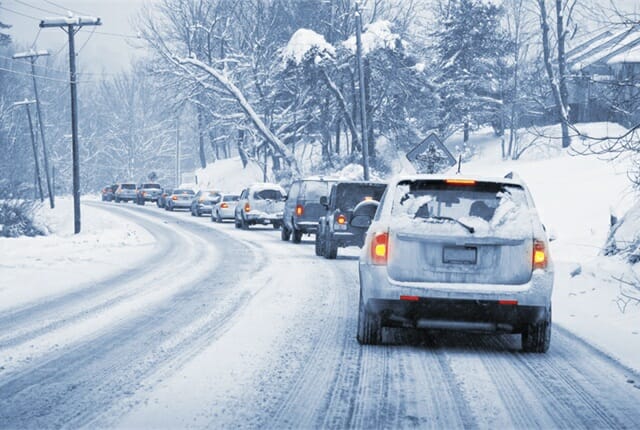 Article Name
Fleet tracking systems can protect vehicles and drivers from winter
Description
Prepare for the effects of winter with GPS Tracker devices and GPS Fleet Tracking. Protect your vehicles from cold and traffic.
Author
Publisher Name
Publisher Logo