GPS tracking devices have become vastly popular over the last few years as they have become more affordable and reliable due to the advancements in the field. GPS-based applications are now being used in almost every industry; from security to fleet management, GPS tracking systems provide various solutions.
The primary function of a tracking device is to locate a vehicle in real-time. By using this feature you can track your vehicle anywhere at any given time. For security and navigation purposes, this feature is invaluable. There are many other features you can utilise by installing a tracking device such as immobilisation, fuel sensor, route history and event alerts. GPS tracking devices have become an important part of our lives.
Choosing the right GPS tracker for your vehicle is important and the whole process can be complicated. If you are thinking of investing in a tracking device, here are a few tips to consider.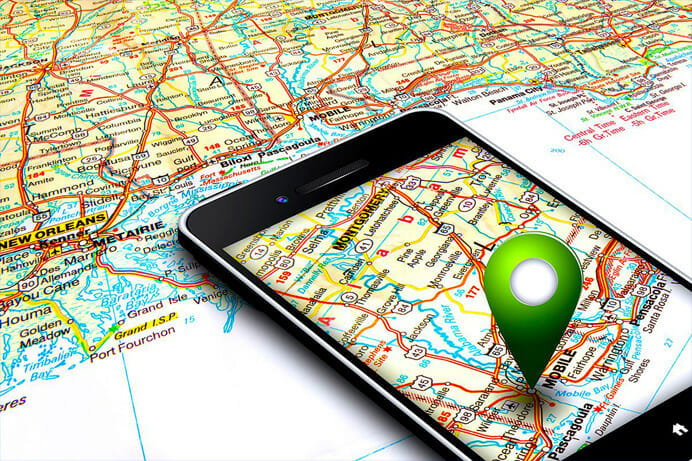 One of the most important decisions you will have to make before choosing a GPS tracking device is whether you want to conceal your tracker or not. Covert GPS tracking devices are used by law enforcement agencies and PI businesses but parents and fleet managers also started using GPS trackers to track their children and employees.
This is an important decision because concealed GPS tracking devices need to have extended battery life, backup battery packs or hardwire kits to keep monitoring a vehicle for extended periods of time. Therefore, they are more expensive than other tracking devices. Also, a strong magnet on one side of the device is preferred to hide the tracker on a metal surface.
If you don't need a covert GPS tracker, you don't have to worry about battery life and can simply buy less expensive tracker that can be charged every few days. You can choose a tracking unit that can be installed in the glove compartment or any other open space such as OBD-II ports.
Another thing to consider is whether you need a passive tracking system or a real-time tracking system. Passive tracking devices store all the GPS data to be transmitted later. A Wi-Fi hotspot is needed to download the transmitted data onto a tracking platform. With a passive tracking system, the data is usually stored for 7 days but some trackers store the telematics data up to 90 days. Passive trackers require a large amount of memory for storage. If the vehicle is out of satellite coverage for long periods of time, there is a risk of data loss since the new GPS data will replace old data.
Real-time GPS tracking, on the other hand, uses the GPS satellites orbiting the Earth. It will transmit the telematics data continuously to the tracking platform which can be accessed at any given time. The frequency of the data can vary from 30 seconds to once every hour depending on the user settings. Since the data is transmitted constantly, there is no chance of losing any crucial data.
GPS tracking devices have various price tags depending on the features you are planning to use. Between real-time and passive solutions and certain features you intend to use, there can be a considerable amount of difference in price. You should determine your needs beforehand and choose a GPS tracking device that fits your criteria. From fuel sensor to impact sensor, GPS tracking devices have many accessories that can alter the price.
Geo-fence zone feature is another feature you should be on the lookout for before choosing your tracker. By utilising this feature, you can set-up predetermined zones for your vehicle and get a notification every time your vehicle enters or leaves these zones. It is very handy to know if your vehicle is in a certain area even when you are not actively tracking it. Concerned parents can use this feature to check upon their teenagers.
GPS tracking devices can be very complicated. Some devices are specifically designed for expert use such as fleets or private investigators to provide detailed telematics data. If you are not an expert and your GPS tracker will be for personal use only, make sure to choose a tracking device that is easy to install, setup and use. Devices with a lot of buttons can be confusing and prove difficult to operate without proper directions.
Hardware quality is an important issue when it comes to GPS tracking devices. There are a vast number of low-quality tracking units in the market and you should be cautious before buying a GPS tracker. You should prefer high quality, waterproof, heat-resistant and impact-resistant devices. Depending on the vehicle type, your tracker needs to be able to withstand harsh weather and environmental conditions.
All things considered, the choices you make before buying the GPS tracking device affect your overall performance tremendously. You need to do a detailed search based on your needs and pick out the best tracker. GPS tracking software is a small investment compared to the security, protection and the detailed services they provide.