Businesses and fleet owners in the UK are creating new strategies and plans for GPS fleet management in 2019. If we consider the vehicle industry; fuel saving, vehicle monitoring and driver performance are some of the most discussed topics. If you are looking for more success in fleet management and increasing your profits this year, then you will need a reliable GPS tracker fleet management solution. Rewire Security is one of the leaders on the market with clever and cost-effective GPS tracking devices.
How to lower your expenses using GPS Tracking?
We all have heard about GPS trackers, but very few people are aware of the fact that GPS navigation and GPS tracking devices are two different devices, having different purposes and are two different solutions. Unlike GPS navigation, GPS tracking has a large list of features and advantages which helps companies lower their transport expenses. GPS trackers can be used for complete fleet management and monitoring. GPS trackers can lower fuel costs, vehicle damage caused by driver behaviour, and allows you to monitor misuse of company vehicles.

Let's see how GPS Tracking can help your company to lower your costs and earn more in 2019.
Fuel Cost: In any transport company, fuel is one of the major expenses. By using GPS tracking devices in company vehicles, companies can reduce this cost by using the most appropriate route, eliminating unnecessary mileage, lowering vehicle idle time and restricting vehicle only areas for drivers.
Driver Behaviour: Drivers are the backbone of the vehicle transportation industry. GPS tracker is the best solution for measuring your drivers' performance. Fleet management options allow managers to continuously view and measure the performance of the driver.
Maintenance: Using Rewire Security's live GPS tracking solution: gpslive.co.uk, you can easily keep track of your vehicle reports. Using these reports fleet managers can reduce downtime by pre-scheduling vehicle maintenance.
Delay Time: GPS trackers are helpful in dealing with delay time. Fleet managers can easily get the actual exact location of any vehicle using either a PC, a tablet, or a mobile phone, and in the case of an emergency, they can get immediate help for any driver at any time.
Safety: For any business safety and wellbeing of their clients, employees and assets are very important. GPS track grants you many features for ensuring driver safety. By live tracking, you can get the current position of any vehicle while by other features like SMS alerts, speed monitoring and geofencing the safety measures can be improved.
Response Time for Customers: Client satisfaction plays an important role in making a long term relationship with clients and improving a company's brand value. Transport industry clients look for either security or timely services. With GPS Trackers both can be ensured. We can inform the most accurate details about vehicles and in a case of an emergency fleet managers can get actual live information using our live tracking services including; web tracking, mobile tracking and SMS tracking and send the assistance to place. All these activities help in building your clients trust and a better response time.
You can use Rewire Security GPS tracking solutions that have all the advanced features for vehicle monitoring and fleet management. In 2019, you can use GPS tracking devices in your fleet vehicles to lower your costs and increase the profit margin of your company.
Summary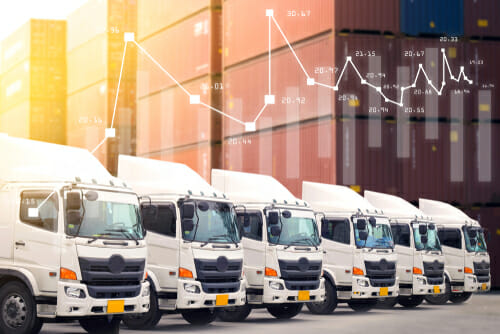 Article Name
Lower Your Transport Costs in 2021 with GPS tracking
Description
Tips on how to lower your operational costs such as fuel and maintenance in 2021, Rewire Security GPS Tracking & GPS Trackers.
Author
Publisher Name
Publisher Logo