Fleet managers have improved monitoring and security for their employees, vehicles and company equipment by using Vehicle GPS Trackers. Rewire Security GPS trackers provide a powerful network, satellite connectivity, and many automated reporting features that will guarantee you always have the necessary information at hand. Not only does having this information is essential but having it on-demand in emergency situations is also important. We will break it down for you and explain some of the features field managers gain access by integrating fleet tracking solutions.
GPS Tracker Driver Reports: Speeding, Idling, Aggression are some of the unwanted driver behaviour and they can be identified with detailed driver reports. Fleet managers can set up speed limits, idling alerts and notifications for harsh braking to prevent unwanted driver habits. By default, the speed limit notification is set to any speed greater than 60 MPH. Managers can change the speed limit to an appropriate number for the truck and the route they will take. All speeding incidents will be listed with the date, time, location and speed and can be accessed via the tracking platform.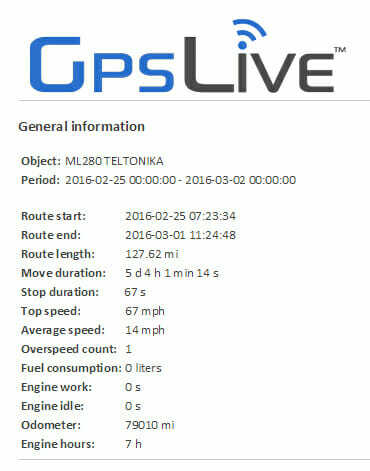 1.) Speeding Reports: This GPS tracker report shows you all the incidents that any of your vehicles exceeded the maximum speed limit you set. By default, the report is set to any speed greater than 60 MPH. You can change this to whatever speed you want. All speeding incidents will be listed with the date, time, location and speed.
2.) Idling Reports: When your vehicles remain idle for extended periods of time, they are wasting fuel and costing your business money. Idling reports give you a list of all incidents of vehicles idling for longer than the minimum time you personally specify.
3.) Aggressive Driving Reports: This report allows you to check on any aggressive driving by recording an increase or decrease in speed or any harsh cornering by the drivers. This will allow you to see if a driver is accelerating normally to get on the interstate or is driving dangerously down a city street.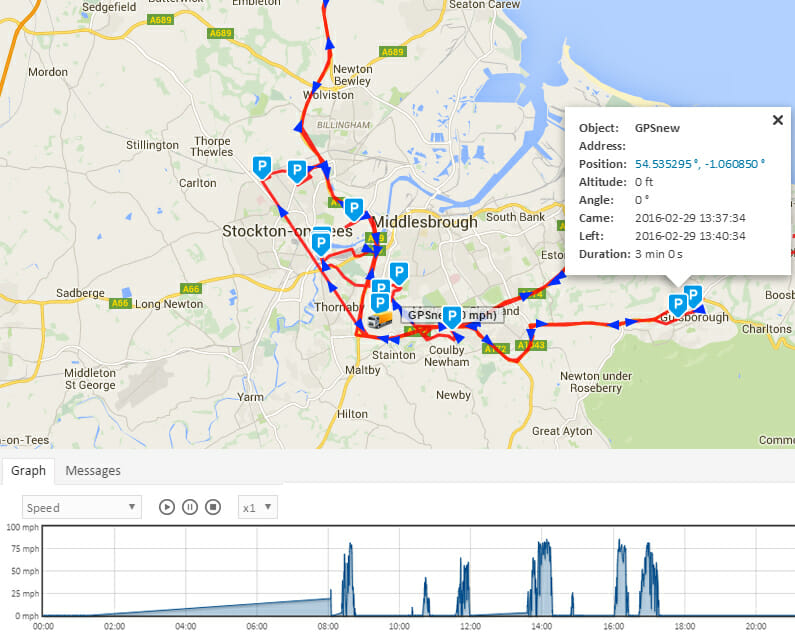 4.) Fuel Usage: As fuel costs continue to rise, business owners and fleet managers seek cost-effective ways to manage this unavoidable expense. GPS Fleet Tracking technology can be one of the most cost-effective means to manage fuel consumption. Reduced margins and heavy competition in delivery, distribution and transportation service industries create a high level of urgency for every business to implement an effective fuel management system.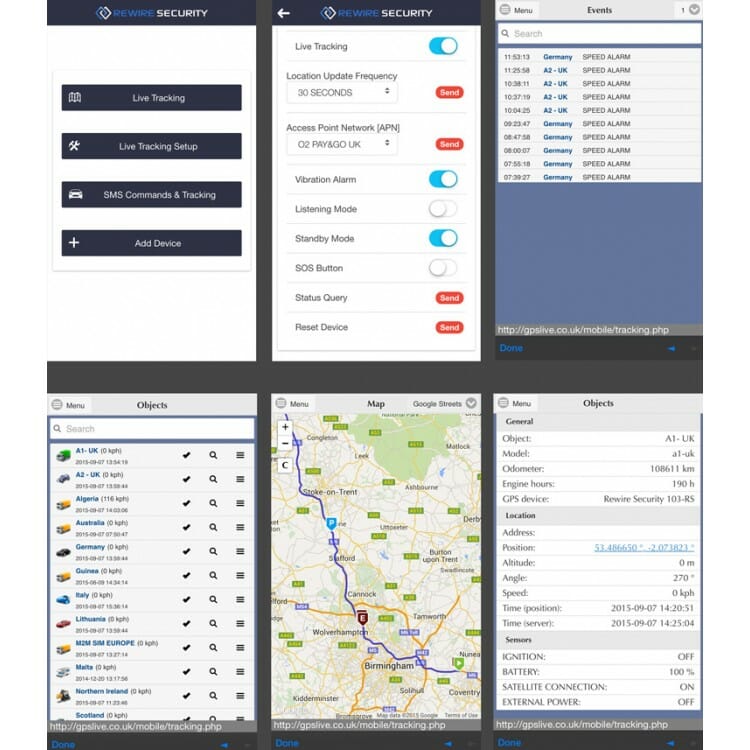 With these GPS tracker reports, you can cut down on transportation costs which will reduce your risk of having to pay out on speeding tickets. You will also be able to crack down on drivers leaving company vehicles idle which makes them run inefficiently. In addition, you will know when the company drivers are being aggressive behind the wheel and this information can help you to train your drivers properly.
Check out Rewire Security's Fleet Management Solutions.
Summary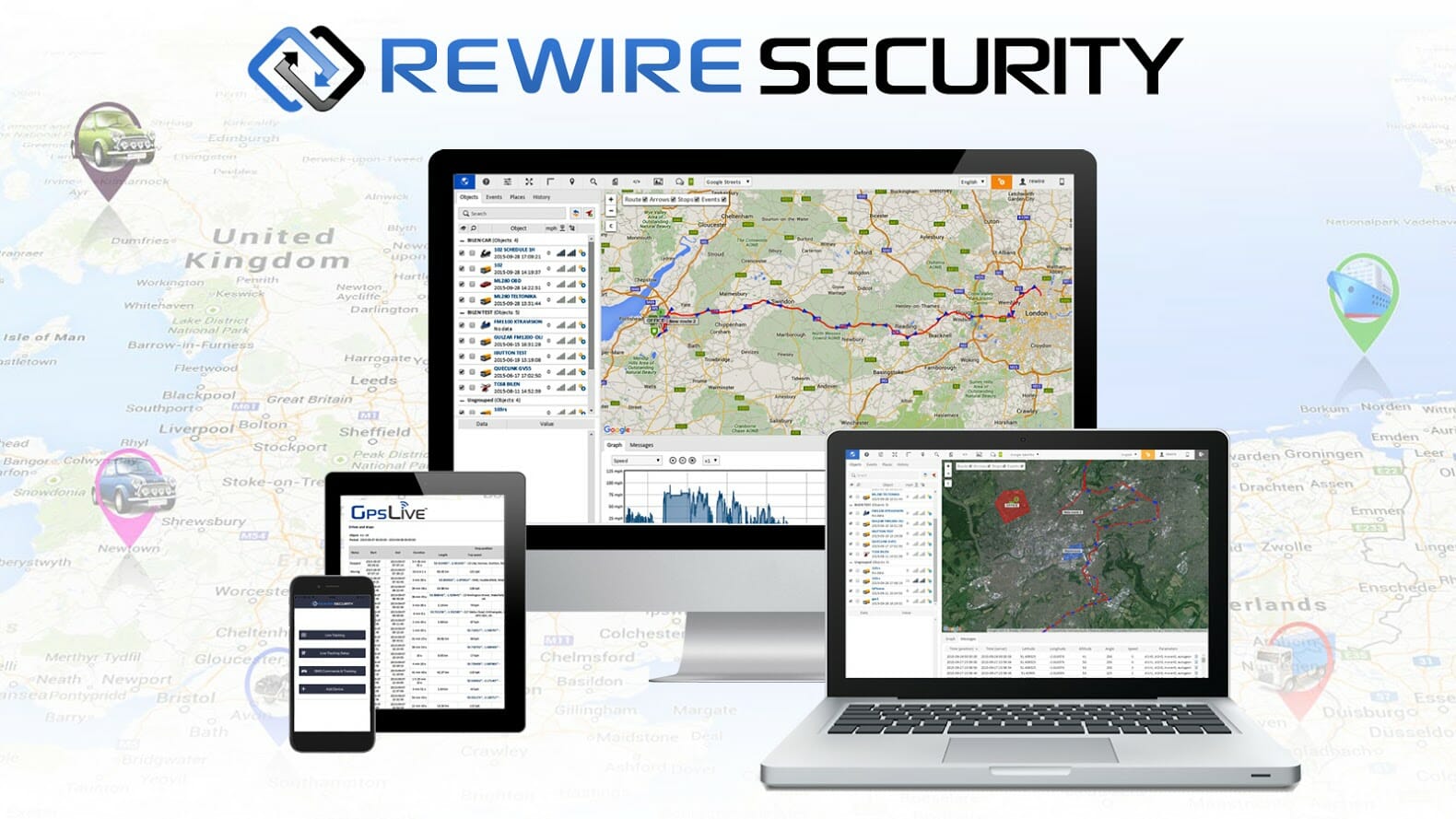 Article Name
GPS Tracking : Driver Performance Reports
Description
GPS Tracker Reports: A better understanding of the driver behaviour tracking technology and how it helps businesses improve their operations.
Author
Publisher Name
Publisher Logo