Record-breaking fuel prices have hit people all over the world. In the UK itself, drivers are suffering the highest daily shoot in diesel costs, as the cost per litre went up by almost 3p in just a day. The highest diesel price was recorded in Craigavon, hitting 186.9p per litre, whereas Londonberry witnessed the highest petrol price at 170.9p per litre.
Some fuel pumps at Belfast and Carrickfergus have completely depleted. Citizens are running to stations and filling their vehicle tanks to avoid further price hikes.
The typical way of calculating the UK's oil price is the price per barrel of Brent crude. The price soared to $139, the highest in 14 years. Car owners have to bear more than £90 to fill up a diesel tank for the first time in so many years.
Indeed, Russia's invasion of Ukraine is one of the primary reasons for rising fuel prices. Reports say that refiners should not take oil supplies from Russia. The current war-like situation will develop more stress in the entire system and economy. Certainly, disruption to supplies results in improper valuation and high pricing.
Vehicle-reliant businesses are hard-pressed as fuel is one of their significant expenses, and they're finding it pretty challenging to make a minor change in their profitability ratio with rising prices as well as manage customers' expectations. Ultimately, fleet owners must ensure utmost fleet efficiency and scale-up business. And in today's modern world, it is not just fuel expenses, but fleet managers have to juggle different tasks simultaneously.
Vehicle telematics and fleet management systems are assured ways to help fleet businesses improve efficiency in 2022. With the help of GPS technology and onboard diagnostics, telematics provides actionable insights about fleets in real-time. You can track fleets' location, drivers' performance, fuel consumption, and much more with a centralised monitoring system.
This way, fleet managers get the most out of the data, have more visibility into operations, and gain more efficiency. Here's how a cutting-edge fleet telematics system can help fleet owners tackle the rising fuel prices issues and operate fleets smoothly.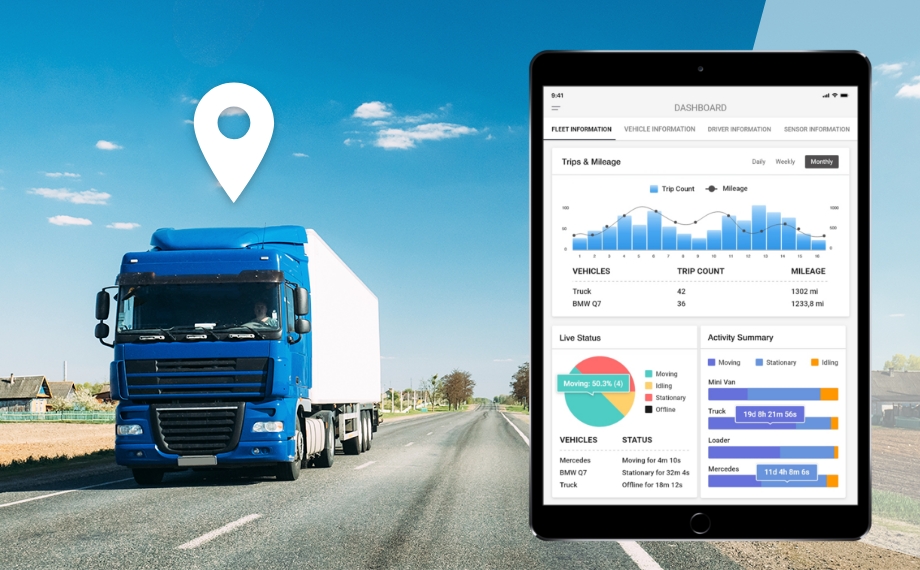 Monitor Fuel Consumption
Currently, the utmost priority of fleet owners is to manage fuel expenses. It is an ongoing expense, and fleet managers can't neglect it. To minimise fuel expenses, you must know the fuel usage of each vehicle. Using a fleet management solution, fleet managers can track the fuel consumption of each vehicle per trip. These solutions provide configurable reports on fuel utilisation and give an overview of whether miles of each trip and vehicle assimilate to the fuel consumed.
If not, a telematics solution will provide information on excessive idling, fuel fraud, or any such metric that can help fleet managers address fuel problems. You can get to know if a driver is stealing fuel, take appropriate actions, or prevent any disputes with them. With such advanced solutions, fleet businesses can get detailed data about vehicle activity, control their fuel costs, and ensure optimal fuel usage within its consumption parameters.
Further, fleet management systems also help in planning fuel-efficient routes. They provide notifications to drivers about on-road congestions, unexpected traffic, roadblocks, and much more. Telematics systems reroute them by recommending the best alternative fuel-efficient route, thereby improving the productivity of vehicles and drivers, and saving fuel.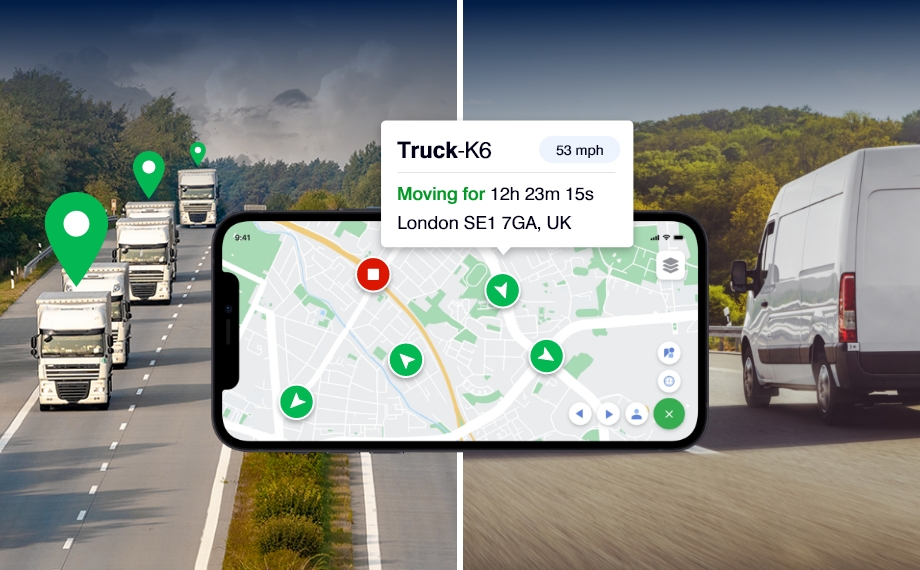 Preventive Vehicle Maintenance
If your fleet is not maintained effectively, breakdowns are bound to happen, and you'll end up delivering poor service to your customers. Moreover, unexpected repairs can burn a hole in your pocket. Hence, keeping your vehicles in good condition with regular maintenance is crucial. But how can fleet managers ensure and determine an appropriate maintenance schedule? Keeping track of it on a calendar is pretty daunting and error-prone, as you might forget to make changes in the calendar.
With a robust fleet telematics solution, you can establish preventive maintenance schedules and improve the efficiency of vehicles. GPS tracking devices record fuel consumption, engine health, mileage, etc., and provide automatic maintenance reminders to fleet managers. This data can help detect any failure trends well ahead of time for fleet managers to manage operations without any hiccups.
You can even set service reminders based on odometer readings to update you about your next maintenance. So if there is any impairment in a vehicle, the telematics software will notify you based on which you can take remedial steps instantly and prevent any breakdowns or accidents. Eventually, well-maintained vehicles are energy-efficient and ensure longevity.
Monitor Driving Behavior and Eliminate Idling
Fleet safety is one of the essential factors to improve fleet efficiency, and it is because dangerous driving can put the driver and other people involved at risk and harm your company's reputation. Further, aggressive driving behavior such as excessive speeding, fast braking, and sharp turns increase the wear and tear of vehicles, surge fuel consumption, and affect the efficiency of the entire fleet. Studies show that driving above the speed limit for every five mph costs around 20 cents more per gallon of fuel.
Fleet managers need a system that can help them monitor driving behavior remotely, irrespective of the vehicles' location. A fleet telematics system can help them evaluate drivers' driving patterns and identify excellent and unsolicited drivers. Managers can provide additional training, improve their driving skills and reduce the chances of a collision or an accident. Sometimes drivers use vehicles for unauthorized purposes, even during work hours. A telematics system instantly alerts the manager about any change in the route or idle time. This way, fleet managers ensure safe driving, reduce fuel consumption, improve drivers' productivity, and enhance fleet efficiency.
Conclusion
There are other advanced features and benefits telematics systems provide that make fleet operations easier and profitable. Rewire Security's fleet tracking systems assist you in gaining crucial insights about fleets and overcoming operational challenges.
Irrespective of the fleet business size, vehicle telematics solutions improve fleet performance and overall business operations. Recent studies show that fleet businesses that have deployed telematics technology decreased accident costs by 21% and fuel consumption by 10%. Further, the telematics industry is projected to grow by over $62 billion by 2025.
Summary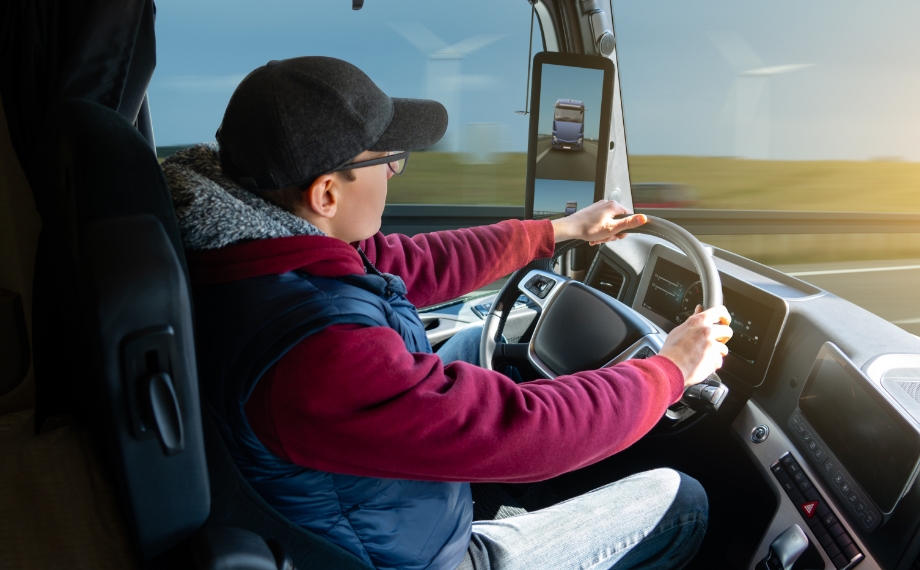 Article Name
How to Manage Fuel Expenses and Improve Fleet Efficiency in 2022
Description
For Businesses that operate a fleet of vehicles here are several ways to reduce fuel spending and improve fleet efficiency in 2022
Author
Publisher Name
Publisher Logo