Crimes involving scooters and mopeds are on the rise in the United Kingdom. According to the statistics, police are now facing an extraordinary rise in organised scooter crimes up to almost 1800% since 2014. Organised scooter gangs are all around the country and some of the gangs were even seen holding training sessions, snatching phones and purses from each other for practice. The police are developing new tactics to fight moped crime. London police have started the tryouts for a tagging spray that would link moped criminals to a crime scene.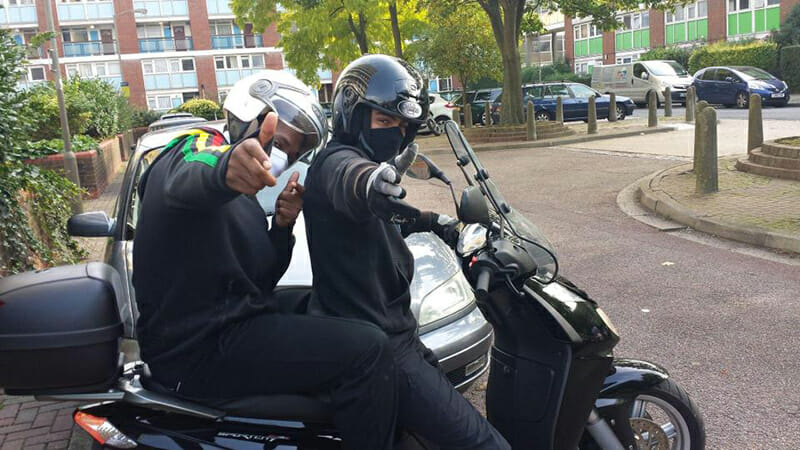 Multiple crimes committed by scooter gangs were recorded by CCTV cameras and nearby citizens. One of the reported incidents shows how dangerous these gangs can be. One man was caught on camera stealing an old man's scooter after stabbing him in the chest in Eltham, south east London. In the last year alone, over15.000 scooters, motorcycles and mopeds were stolen in England, the number equals to 50% of all vehicles stolen in London, which is a 30% increase from the previous year.
Moped gang crimes consist of two-stage attacks. First the theft of the mopeds and the crimes committed by using the stolen vehicles. The Metropolitan Police warns moped owners to increase and layer up their security measures to prevent thieves from targeting their bikes. Considering the increasing rate of the crime wave it is now vital to take precautions to keep your purses and motorcycles safe. There are a number of ways to improve the security of motorbikes. Many law enforcement officers recommend that getting a proper chain is without a doubt the first thing to do. A hardened and 16mm diameter chain is ideal because thieves won't be able to cut it with bolt cutters. A good chain, lock and a ground anchor will stop many thieves from even bothering to try.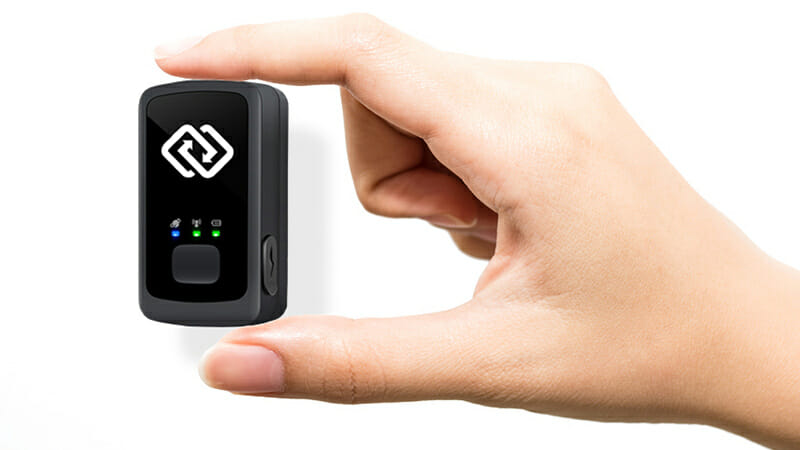 In an environment as dangerous as London, placing a GPS tracking device on your bike as well as in your purse is one of the best ways to ensure its safety. Criminals riding stolen mopeds and scooters may try to snatch your purse even in the daytime and if they get away with it, you can track the location of your belongings and help the police catch the criminals to reclaim them. A small GPS tracking device will give you the peace of mind you need while you walk the streets of your neighbourhood. It is better to plan ahead with effective anti-theft measures before it is too late.
Personal trackers can easily be concealed inside a motorbike or it can be attached to metal surfaces with a magnetic case to provide an extra layer of protection. Using a smartphone APP you can track your bike in real-time in just a few seconds. In the event of a theft, you can easily locate your motorcycle and alert the authorities with the precise location information and help law enforcement officers to bring your bike back safe and sound.
Summary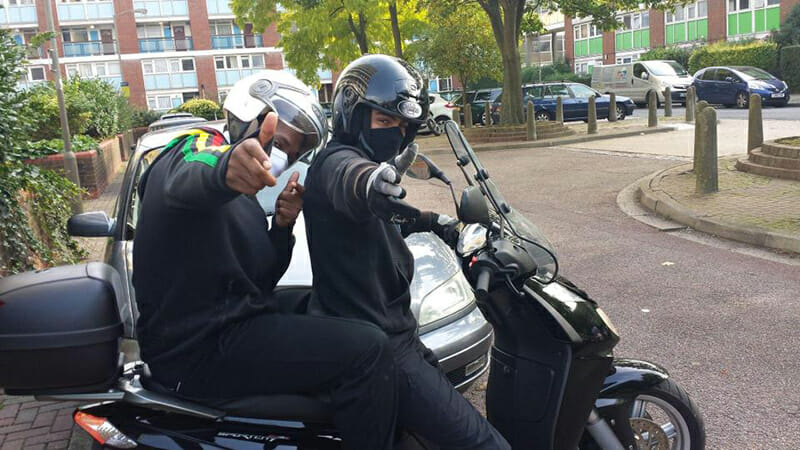 Article Name
Moped and Scooter Crime Rates are on the Rise in the UK
Description
Rise in organised scooter crimes up to almost 1800% since 2014. GPS tracking devices are one of the best ways to secure your bike.
Author
Publisher Name
Publisher Logo