GPS (Global Positioning System) technology goes beyond simple driving directions. One of the great uses for GPS is Vehicle Tracking Systems. GPS Vehicle Tracking provides some great functions for a public bus organisation or shuttle bus company. GPS tracking technology places the vehicle dispatcher next to the driver's couch for each and every vehicle, bus or shuttle bus in their fleet. By tracking the location and movements of each and every shuttle bus, the field operators can obtain comprehensive information and gain total control over their entire vehicle fleet; this allows transport companies to lower their operating expenses, enhance their security and improve efficiency.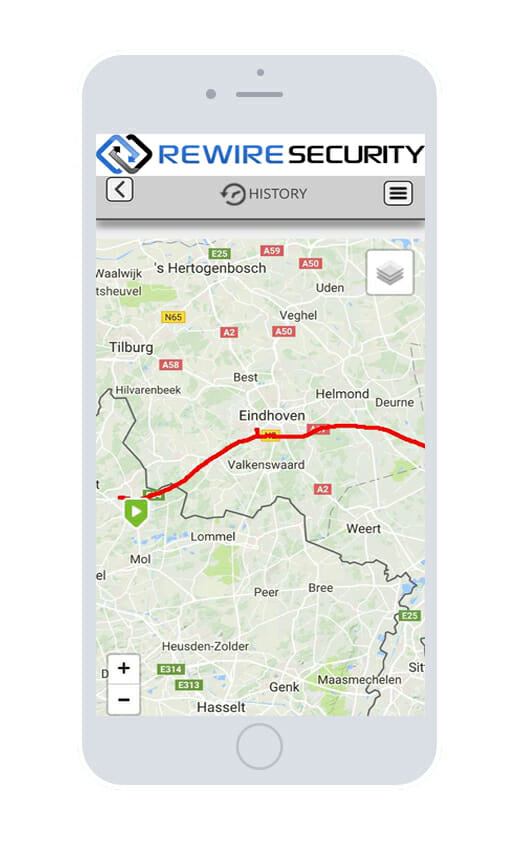 For people who don't own a car, taking the bus is the main form of transportation and it's about time general public buses had an upgrade. In today's world, most of the open public bus lines and public transit businesses have installed GPS tracking devices in their vehicles for safety reasons and to check the movements of their drivers. The reality is that GPS trackers are designed to match virtually any market that utilises vehicles and this advanced technology has filled a gap within the general public transport system. Vehicle tracking devices present an increased level of monitoring capabilities which makes shuttle bus routes extremely efficient. Let's take a look at a few of the benefits of GPS Tracking Systems for bus companies.
Travel Routes: People enjoy being aware of the location of buses thanks to GPS tracking software providing live route updates 24/7. With the help of GPS Tracking systems, fleet managers are able to receive location details and the accurate time of arrivals for all buses in a fleet. Administrators can also view the location of buses to make sure vehicle operators are on schedule. Traffic accidents and other situations can be easily detected in case of an emergency and other busses can be re-routed to a safer and less crowded route if necessary.
System Notifications: GPS tracking systems boast an array of features such as geofence zones that can send notifications for important events which can be very helpful if you have a pre-planned path and drivers go outside the specified location. This may allow the field managers to determine if there is an emergency situation as well. Fleet operators and dispatchers gain access to a set of warnings that allow them to receive information regarding the situation of school buses. Geofence zone feature allows fleet managers to make sure drivers stick to their routes and buses are working properly.
Detailed Reviews: Vehicle telematics data such as gas usage, harsh braking and cornering, speeding and even more can be detected and sent to the administrators as detailed reports immediately after implementing GPS tracking software. The telematics information can be used to evaluate new driver performance, detect driver behaviour issues, lower your expenses on gas, setup vehicle maintenance alerts as well as for general record keeping of your business.
Minimising Fuel Cost: Fuel is a permanent, unavoidable expense for a company that utilises vehicles and buses, and while such an expense can't be completely eliminated, but it can certainly be reduced. Research conducted recently by the Aberdeen Group in the UK figured out vehicle tracking systems have helped companies and fleet businesses reduce their fuel costs by an average of 15% or more. Using everything gathered from the tracking data business owners and managers can determine the causes of excess fuel usage, for instance, exceeding the speed limit is a big reason for higher fuel consumption. Prolonged Idling can also play a major role in higher gas expenses. Vehicle tracking devices can help bus companies lower vehicle idling time by providing alerts.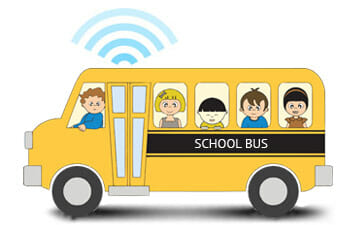 There are countless applications of GPS tracking systems that can be used for school buses. Parents won't have to make their children wait outside of their house for long periods of time while they wait for the arrival of the school bus. Students can see whether they should run to the bus stop to catch the bus, or if they still have enough time to get there. Meanwhile, school administrators can monitor exactly where the buses are and view their routes with a single mouse click on the GPS Tracking platform. Parents can have peace of mind by checking the location of their children and making sure their bus arrived at school grounds in time.
Rewire Security GPS tracker solutions are well-prepared for large fleets with hundreds of vehicles. Using our fully smart and innovative fleet tracking solutions, businesses can obtain extensive knowledge and gain control over their vehicle fleet to improve their reputation and leave a better impression on the community.
Summary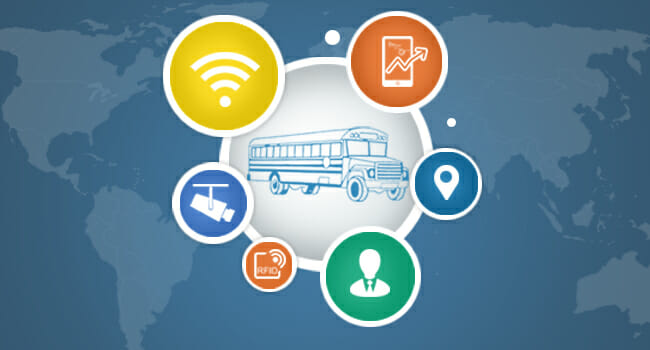 Article Name
GPS Vehicle Tracking For Shuttle and School Bus Companies
Description
GPS Vehicle Tracking places the vehicle dispatch manager, next to the driver's couch for each and every vehicle in the fleet.
Author
Publisher Name
Publisher Logo