As the world becomes more connected, consistent Global GPS Tracking is becoming a necessity for proper monitoring. Here to provide just that is Rewire Security's latest partnership.
Rewire Security And PodsystemM2M Announce Deal to Bring Powerful GPS Tracking Worldwide

September 23, 2016 – In connection-based services, such as transportation and freight industry, it is incredibly important to know where every vehicle is at all times. This knowledge can cut down on fuel use by thirty per cent and provide new productivity. Advantages like these are what make the services of Rewire Security vital to the global economy. To ensure that their services are never cut short, Rewire Security has partnered with PodsystemM2M, an esteemed provider of global connectivity. With Rewire Security's high-accuracy trackers paired with the reliable multi-network SIM cards provided by PodsystemM2M, every one of Rewire Security's clients will be able to enjoy a smooth and consistent connection, even when travelling internationally.
Aside from consistency, Rewire Security also values innovation. One of the unique products sold by Rewire Security is an incredibly affordable nano-tracker. The 102-Nano GPS Tracking Device, with its uniquely minimal design, is perfect for discreet location tracking while remaining powerful enough to seamlessly transmit a location. But Rewire Security specialises in more than just tracking. With an array of the secure channel, vehicle CCTV cameras and body-worn cameras, Rewire Security can construct completely mobile security systems. In this way, anyone from a police officer in the line of duty to a bystander interested in chronicling every moment can remain both protected and held accountable.
Additionally, Rewire Security has perfected the most traditional aspects of the tracking industry, including vehicle tracking, personal tracking, and asset tracking. With asset tracking clients can have peace of mind, knowing there is a consistent level of protection on everything of importance. Even if the asset is taken out of the country, the multi-network SIM card from PodsystemM2M ensures the location will never be lost. As a side benefit, every one of Rewire Security's trackers is compatible with GPSLive, an advanced GPS Tracking platform perfect for accurate location tracking. As a cutting-edge piece of technology, GPS Live can be accessed from any platform through their website, iOS, or Android app. After the partnership between Rewire Security and PodsystemsM2M, Rewire Security is primed to expand its services from their already extensive reach.
---
Bilen Saribardak, founder and director of Rewire Security explained; "Reliable network coverage was fundamental to why we chose Podsystem over other M2M connectivity providers. The ability to tailor the connectivity requirements and data plans to suit our customers' requirements was also key. The online platform with SMS gateway and complete SIM management capability means we can offer one of the UK's most extensive range of GPS trackers that continue to evolve as technology develops without the need for time-consuming and costly device replacements or manual upgrades."
Charles Towers-Clark, Managing Director of Podsystem Group explained; "Our IoT connectivity solution has been designed to ensure extra resilience, especially for remote, roaming and mission-critical applications. This ensures that Rewire Security's tracking devices which are in constant motion or roaming across borders remain connected, even in remote areas. The combination of PodsystemM2M's multi-network SIM cards with additional back-up and Rewire's an extensive range of devices provides a reliable, flexible solution for consumers and businesses alike."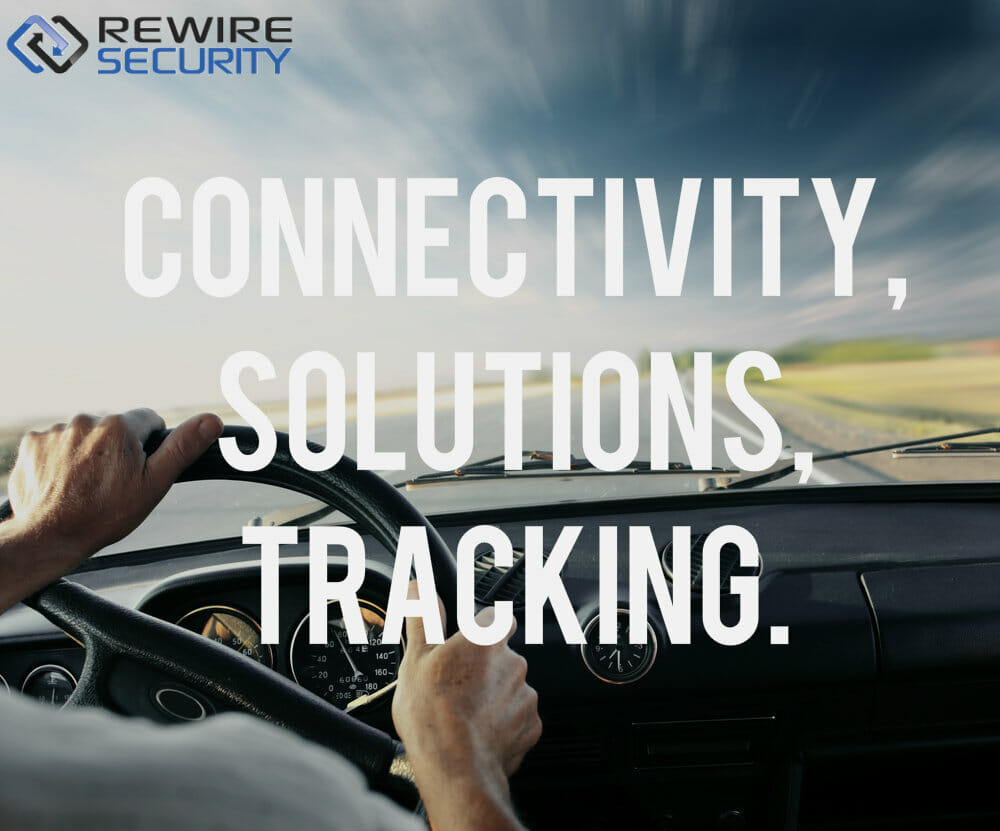 About Rewire Security
Rewire Security specialises in state-of-the-art technology, ranging from tiny tracking devices to body-worn cameras, to impenetrable CCTV systems. Through a dedication to the needs of each client, Rewire Security has quickly become a renowned name in the field of security and has been called the most responsive security provider in the GPS Tracking Industry. Their clients include Hacklin Ltd., PFS Security Systems, Sync Technologies, and more.
For more information please visit www.rewiresecurity.co.uk.
About PodsystemM2M
As a division of Podsystem Group, we form part of an independent MVNO specialising in data connectivity solutions for the M2M and business travel sectors. At PodsystemM2M, we specialise in multi-network and multi-IMSI data solutions, offering reliable coverage worldwide, flexible pricing plans and 24-hour support with our team of M2M experts.
For more information please visit www.podsystemm2m.com
Summary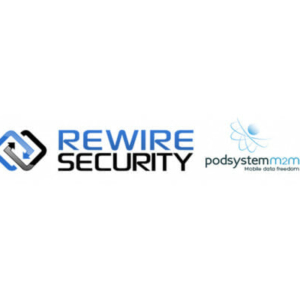 Article Name
Rewire Security & Podsystem M2M Partnership Announcement
Description
PodsystemM2M and Rewire Security Announce Deal to deliver GPS Tracking services Globally by creating advanced data connectivity solutions.
Author
Publisher Name
Publisher Logo